The Athletics and Royals have announced a swap of outfielders, with the fleet-footed Billy Burns headed to Kansas City in exchange for Brett Eibner. Both were playing at the Triple-A level for their respective teams, but have been in the majors at points earlier in the year.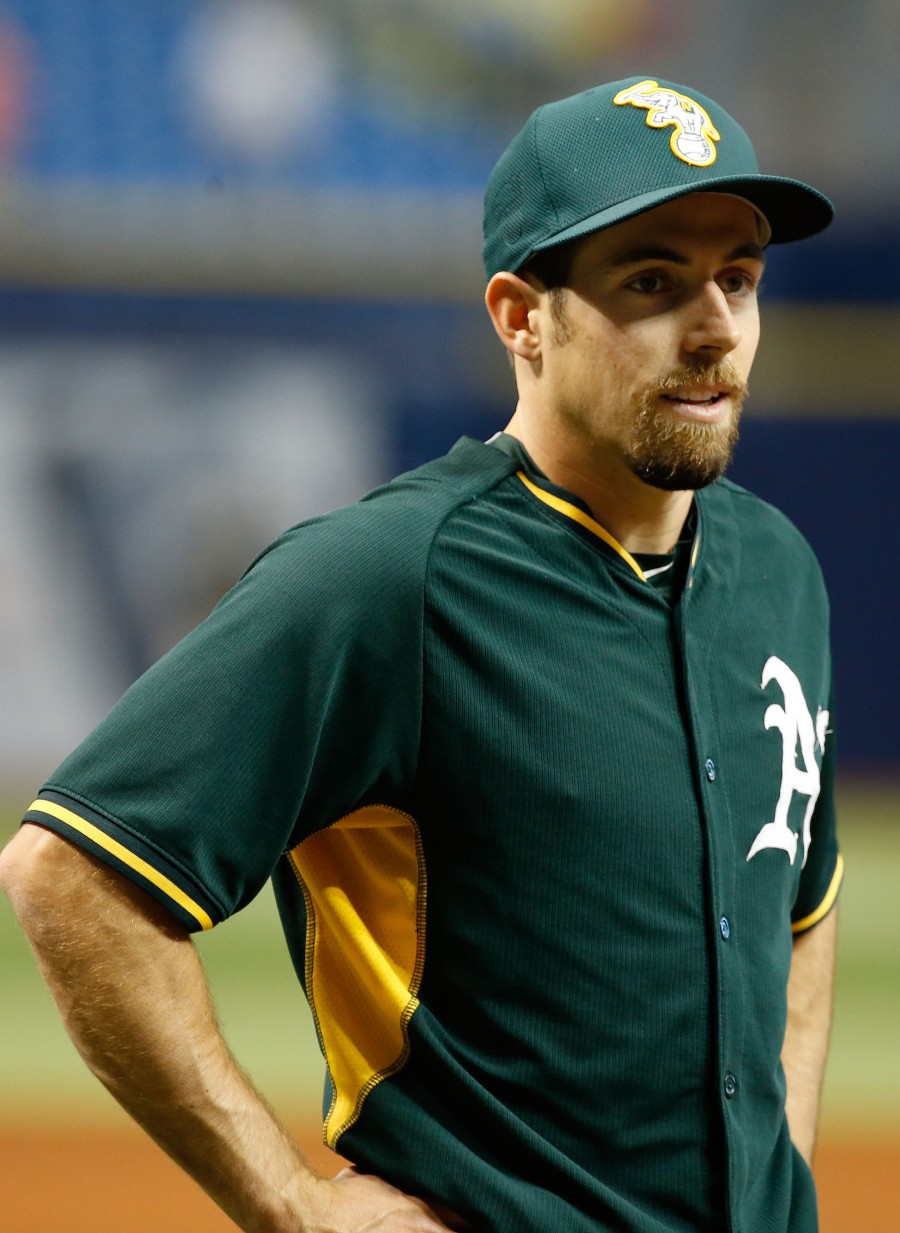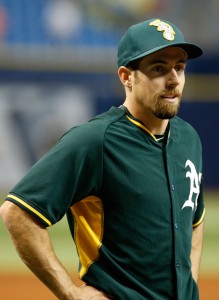 [Related: Updated Oakland Athletics and Kansas City Royals Depth Charts]
Burns, 26, brings to Kansas City an elite set of wheels that should play well in the spacious outfield at Kauffman Stadium, and his overall skill set should fit in well with the Royals' general style of play. Burns boasts an extremely high contact rate and has fanned in just 13 percent of his plate appearances at the Major League level, which is characteristic of the approach the Royals have utilized to great effect in the past two seasons. However, his overall offensive game took a notable step back in his sophomore season. After posting a .294/.334/.392 slash in 555 PAs last season (good for fifth in the AL Rookie of the Year voting, though that award was really a two-horse race), Burns batted just .234/.270/.302 in 292 PAs before being optioned back to Triple-A earlier this summer.
Eibner, 27, has just 85 plate appearances at the Major League level, where he's batted .231/.286/.429 with three homers and six doubles. He ranked among the Royals top 30 prospects, per Baseball America, in each of the past five offseasons, checking in at No. 17 overall on the two most recent iterations of said list. Though the former second-rounder is older than most would associate with the term "prospect," he does have an impressive track record in Triple-A, where he's hit .280/.354/.471 with 37 homers in 961 plate appearances in parts of three seasons. Oakland has been home to no shortage of late bloomers under president of baseball operations Billy Beane, and the hope for Eibner is that he'll seemingly be the next such success story.
Depending on the Royals' plans for Burns, he could be controllable through the 2020 or 2021 season. Burns entered the season with one year and 20 days of big league service time, and he picked up an additional 97 days of Major League service before being optioned out earlier this month. He'd need another 55 days of service time in the Majors this year to reach two full years, which would put him on track for free agency following the 2020 season. However, if the Royals view him as more of a September call-up for the expansion of Major League rosters, Burns will fall shy and won't be eligible until following the 2021 campaign. Eibner, meanwhile, is controllable through the 2022 seeason.
Photo courtesy of USA Today Sports Images.