In a shocking turn of events, Marlins right fielder Giancarlo Stanton will miss the rest of the season, manager Don Mattingly said Sunday (Twitter link via Joe Frisaro of MLB.com). The Marlins placed Stanton on the 15-day disabled list earlier Sunday with a left groin strain, though there wasn't any word at the time regarding the severity of the injury. In providing an afternoon update, Mattingly referred to it as "serious."
This is now the third straight year in which Stanton's season has ended in premature fashion. The prodigious slugger's 2014 campaign concluded in September after then-Brewers right-hander Mike Fiers hit him in the face with a pitch. Stanton then fractured his left hamate bone last June, thereby limiting him to 74 games. His latest issue came as a result of an awkward slide in the Marlins' 8-7 loss to the White Sox on Saturday. All the more painful for him and the Marlins is that it came on the final out of the game.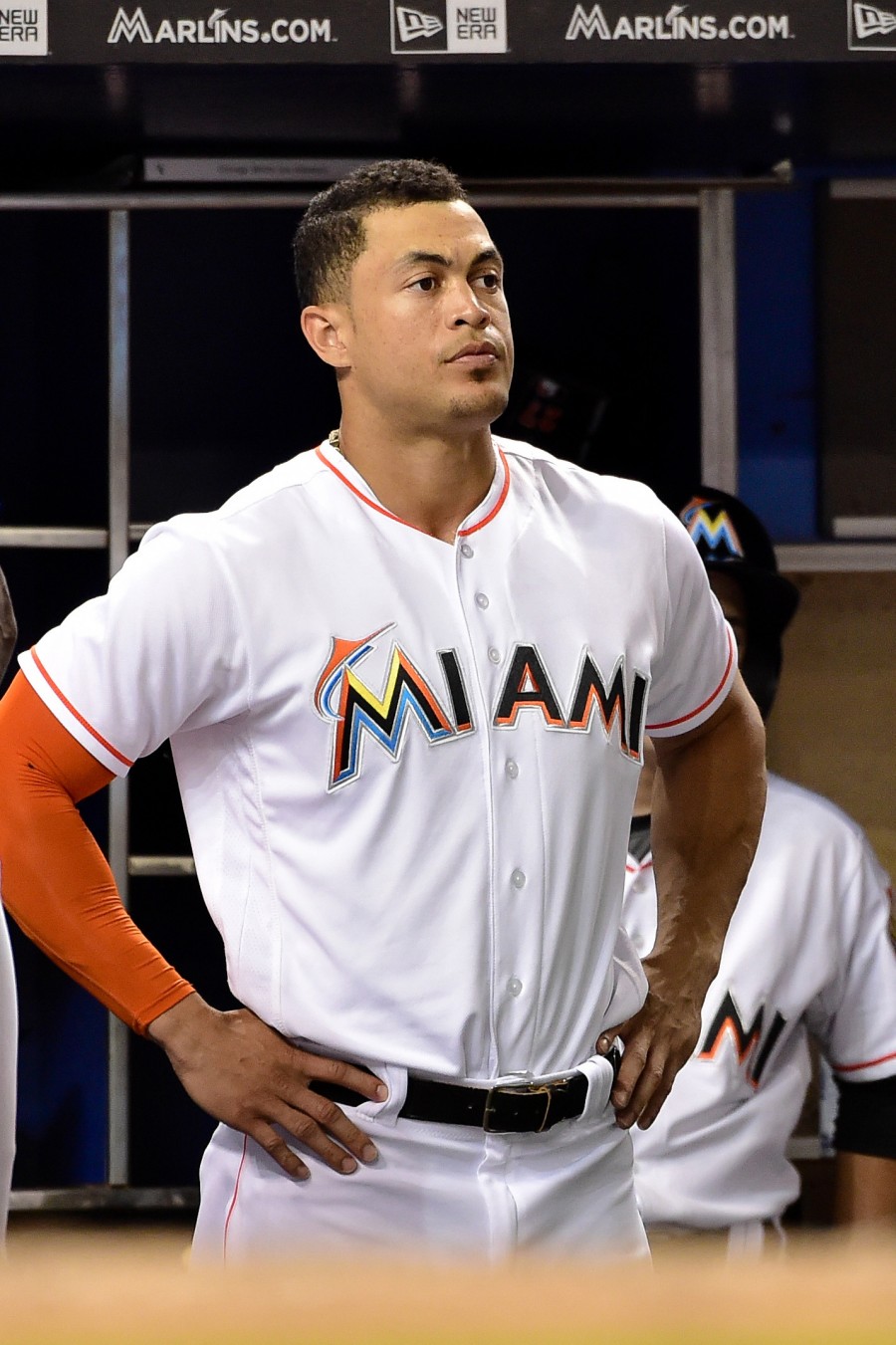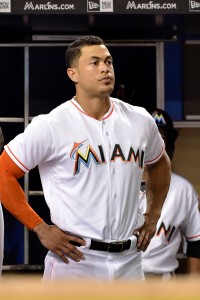 Miami, which pulled out a 5-4 win over the ChiSox on Sunday, is now 61-56 and in possession of a Wild Card spot in the National League. However, it's difficult to envision the Marlins maintaining their position without two of their best power threats in Stanton and first baseman Justin Bour, who hasn't played since July 2 because of an ankle issue and isn't progressing toward a return. The Marlins entered Sunday just 28th in the majors in home runs (96), and that's with a combined 40 having come from Stanton (25) and Bour (15). Thanks largely to his home run prowess, Stanton produced an above-average line of .244/.329/.496 in 432 trips to the plate prior to his injury.
Going forward, Miami has a capable fourth outfielder in 3,000-hit club member Ichiro Suzuki, who – barring a trade – will turn into an everyday option, but he and Stanton provide vastly different skill sets. Although Ichiro has hit a solid .316/.388/.386 with matching strikeout and walk rates (9.8 percent) in 244 PAs, the 42-year-old has gone without a home run this season and has amassed a total of two since 2014.
Given that they haven't been able to replace Bour's power from within and surely won't be able to make up for Stanton's, the Marlins will consider free agent Alex Rodriguez, according to Craig Davis of the Sun Sentinel (Twitter link).
"He's an available player," Marlins president of baseball operations Michael Hill said of the 41-year-old Rodriguez, whom the Yankees released Saturday.
If the Marlins were to sign Rodriguez, the right-handed hitter would likely team with the lefty-swinging Derek Dietrich in a first base platoon. Rodriguez hit a paltry .200/.247/.351 this year before the Yankees parted with him, but he's only a season removed from swatting 33 homers. He also recorded an outstanding .263/.394/.532 line in 193 PAs against southpaws in 2015.
Mattingly spoke Saturday of Rodriguez, a Miami native and resident, saying, "There's no reason he couldn't play first. He has the ability to do a lot of things. We miss Justin a little bit over there at first. I don't think we've been able to replace that. We're always looking at ways of getting better in different areas."
Regardless of what Marlins brass decides to do next, this is certainly a grim day for the franchise. Miami awarded Stanton a record-setting contract extension worth $325MM over 13 years in November 2014, and the fact that his season is over means he'll ultimately run his missed games total up to 147 since then. Unlike last year, the Marlins actually have legitimate postseason hopes, making Sunday's developments that much worse.
Photo courtesy of USA Today Sports Images.