The Nationals announced that they've acquired left-handed reliever Marc Rzepczynski and cash considerations from the A's in exchange for minor league infielder Max Schrock.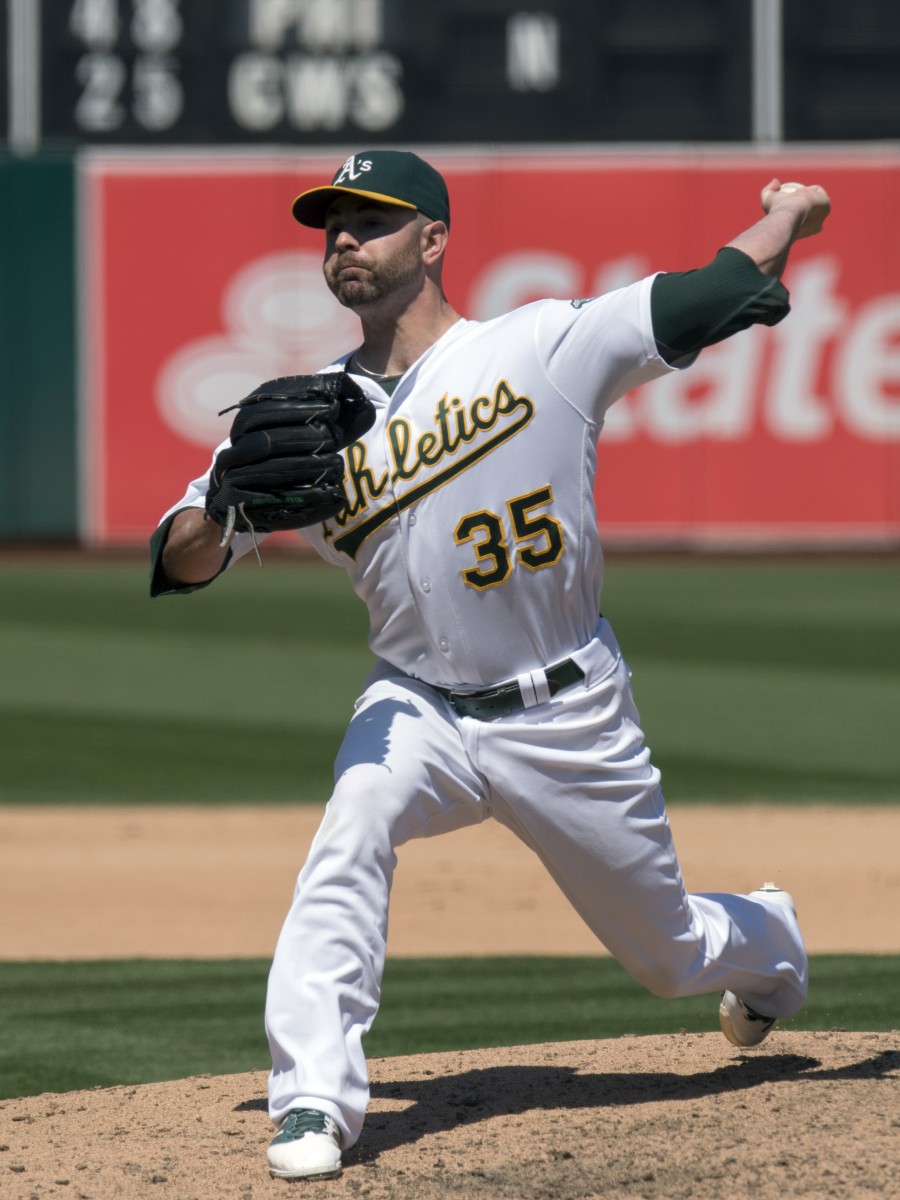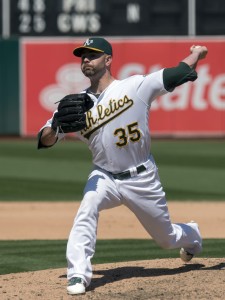 Rzepczynski (nicknamed "Scrabble," for Nationals fans looking for an easier moniker for their new bullpen arm) currently has a 3.00 ERA, a 37-to-24 K/BB ratio and an exceptional 69.5 percent ground-ball rate in 36 innings for Oakland thus far in 2016. That 6.0 BB/9 rate isn't quite as troubling as it may look, either, as six of Rzepczynski's 24 walks on the season have been intentional. Control has never been a strong suit for him, however, as he's averaged four walks per nine innings throughout his career. The 30-year-old Rzepczynski will give manager Dusty Baker a much-needed lefty in the bullpen, as an injury to Sammy Solis and the struggles of Oliver Perez have left the D.C. bullpen lacking in that regard.
Rzepczynski has excelled against lefties throughout his career (.225/.295/.302) but has actually struggled against same-handed opponents this season, surrendering a .296/.360/.395 batting line. He's been unusually effective against right-handed hitters, though, at least in terms of allowing extra-base hits. While his control issues have led to a .400 OBP for opposing righties, they're also hitting just .226 with a .274 slugging percentage against him. A free agent at season's end, Rzepczynski is earning $2.95MM this season, so the cash considerations heading to the Nats will help to offset some of the remaining $629K on his 2016 salary.
In Schrock, the A's will receive a 21-year-old that has enjoyed a terrific season at the plate in his first full professional season. Selected in the 13th round of last year's draft, Schrock has batted .333/.378/.456 with nine homers, 31 doubles, two triples and 22 stolen bases in 543 plate appearances. Baseball America listed Schrock as a rising prospect in the Nats' system back in July (subscription required and recommended), and he rated 17th among Nationals prospects on MLB.com's midseason top 30 list, drawing praise for his bat speed, hand-eye coordination and ability to control the strike zone. Jonathan Mayo and Jim Callis call him a "pure hitter" in that scouting report but note that he is only "adequate" and also "erratic" at second base, with his lack of speed and questionable throwing arm making left field his only real fallback on the defensive spectrum.
Defensive question marks aside, the Nationals look to have paid a fairly steep price for a six-week rental of Rzepczynski. However, given their current standing as the second-best team in the National League (73-53), trade options for the Nats were probably few and far between. Lefty relievers are always in demand, and the teams trailing the Nats in the standings of course have plenty of motivation to place claims on players with an intend to block the Nats, furthering complicating their road to acquiring bullpen help.
Photo courtesy of USA Today Sports Images.