The Angels have struck a one-year, $5.75MM deal with righty Jesse Chavez, according to ESPN.com's Jerry Crasnick (Twitter link). He'll also have a chance to earn up to $2.5MM in incentives. It's an escalating scale based on the number of games started, per Jeff Passan of Yahoo Sports (via Twitter).
Los Angeles added Chavez with intentions of utilizing him as a starter, Crasnick notes. He'll join an increasingly crowded group of rotation candidates, though several will enter the year with a variety of questions.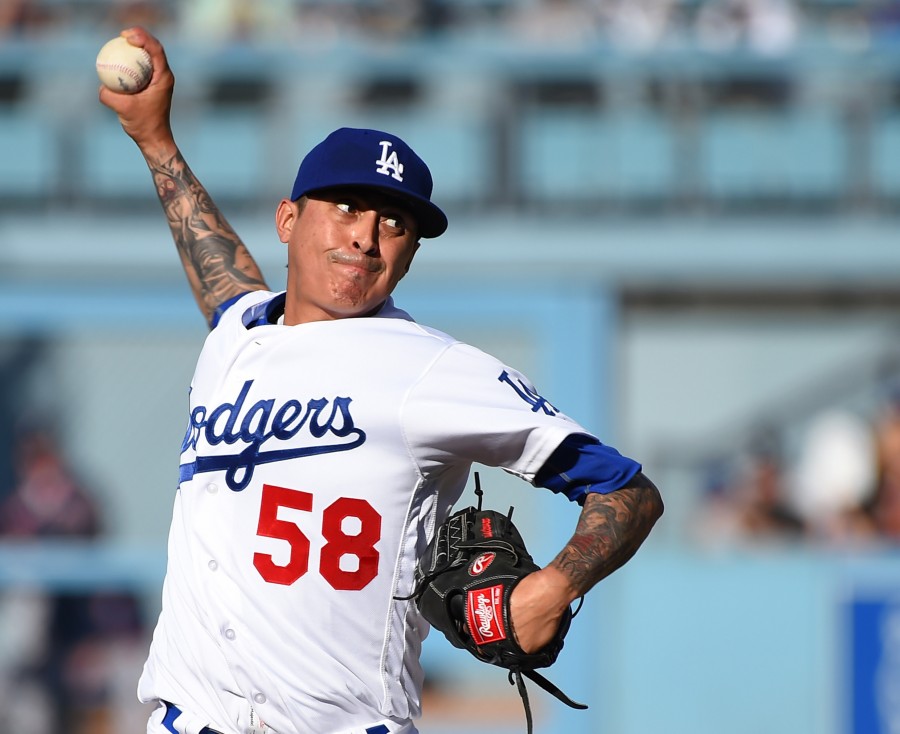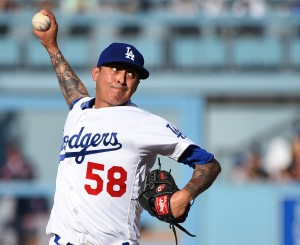 Halos GM Billy Eppler recently noted that he'd be in the hunt for another starting candidate to go with a group led by Garrett Richards, Matt Shoemaker, Tyler Skaggs, and Ricky Nolasco. While the club also intends to try J.C. Ramirez as a starter, and could also hand the ball to Alex Meyer or a few other internal options, there was enough uncertainty to warrant an addition.
[RELATED: Updated Angels Depth Chart]
In particular, Richards and Skaggs carry notable ongoing injury question marks. There was at least some reason to believe that the Angels might target a more significant addition — MLBTR's Tim Dierkes suggested them as a landing spot for Ivan Nova — but it seems that the club will instead stake a less-committing bet on Chavez. His addition likely takes the team out of the market for Nova and others, including departing free agent Jered Weaver.
The 33-year-old Chavez isn't a particularly exciting addition, and didn't even make a single start in 2016, but he's a solid pitcher who'll help shore up the staff — and could always move to the pen if things break right with other pitchers. With the Blue Jays and Dodgers last year, he threw 67 total innings with 8.5 K/9 and 2.4 BB/9 to go with a 42.9% groundball rate.
Those measures are all fairly typical for Chavez, who was a bit more susceptible to the long ball last year (15.4% HR/FB, 1.61 HR/9) but otherwise largely repeated his prior seasons. Of course, he had been utilized primarily as a starter in the two preceding campaigns with the Athletics. Over 2013-14, he compiled a 3.59 ERA in 203 1/3 innings, though ERA estimators suggested he was more of an upper-3.00 range pitcher.
When working exclusively from the pen, Chavez managed to increase his average fastball velocity to 92.7 mph, a level he hadn't reached in several years. But he's not reliant on a big heater anyway; Chavez utilizes three varieties of the fastball (four-seam, two-seam, cutter) as well a change and two relatively little-used breaking pitches.
Chavez is one of several early-offseason acquisitions for the Halos, none of which have come with lengthy commitments. Los Angeles already re-signed Andrew Bailey to its pen and dealt for Cameron Maybin to fill an outfield spot. Various opportunistic moves can't be ruled out, but it seems that the remaining priority at this point is to find a regular second baseman.
Photo courtesy of USA Today Sports Images.