With several question marks surrounding their lineup for the 2017 season, the Blue Jays have struck early to add some offense to the equation, formally announcing on Friday that they've signed free agent designated hitter/first baseman Kendrys Morales to a three-year, $33MM contract (as was first reported last week). Morales is represented by Wasserman.
[Related: Updated Blue Jays Depth Chart]
Entering last Friday, when the deal was first repored, the sides had been connected, but not in a particularly serious way. However, it quickly emerged that Toronto was making serious pursuit, and in fact it now seems clear that the club was finalizing a rather surprising early strike for the 33-year-old switch-hitter. That being said, it's the timing that's particularly eye-opening, as the match has long made a good bit of sense.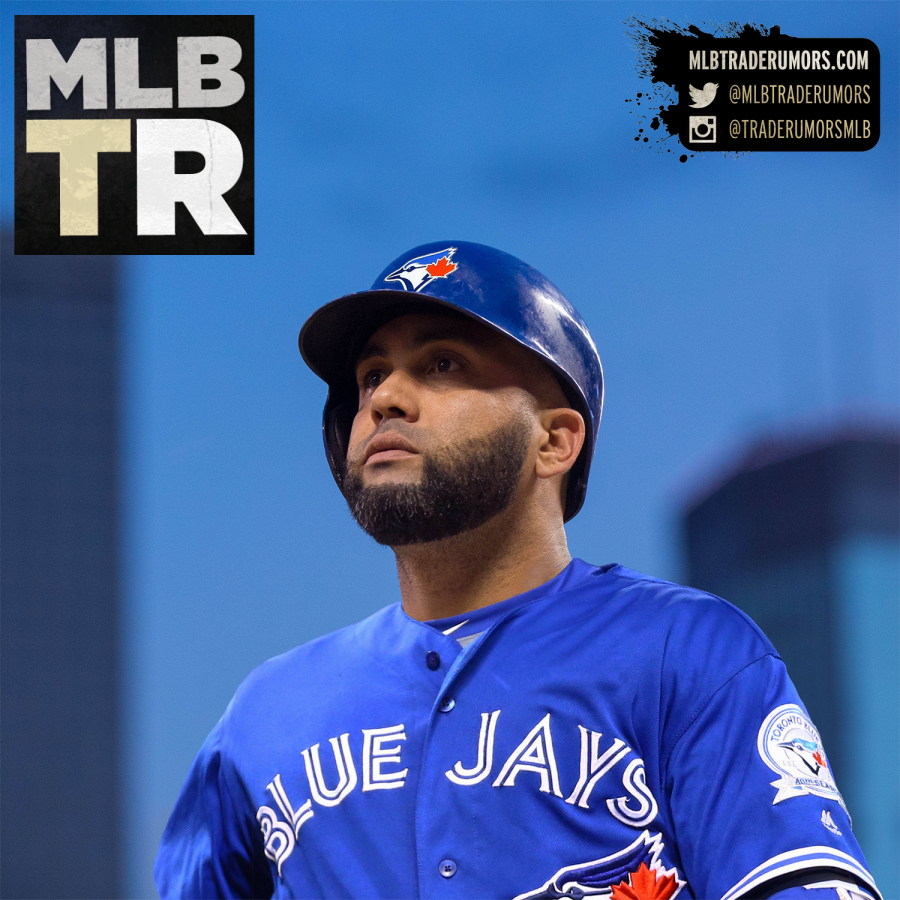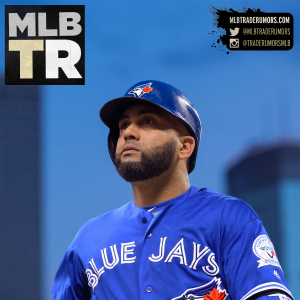 Indeed, Morales-to-the-Jays is just what MLBTR's Tim Dierkes predicted in his ranking of the top fifty free agents. The third year went beyond expectations, though it comes with a fairly modest boost in what might have been anticipated in total compensation. Going to the extra year, but doing so at a palatable average annual value, may well explain why this deal was able to be completed so rapidly. Ultimately, Morales will earn a slight raise over the three year, $30MM pact signed two winters ago by another former Royals designated hitter, Billy Butler.
Though he's coming off of a much better platform than was Butler, Morales is a fair sight older. This contract seems like a solid result for him. He slumped early in 2016 and finished strong, with the final result of a .263/.327/.468 batting line and thirty home runs over 618 plate appearances. He was even better in 2015, so there's good reason to think he can continue to be an above-average offensive force, but Morales is a terrible baserunner and isn't likely to be relied upon for regular work in the field.
It had seemed that Toronto would at least spend a bit more time looking into a return for Edwin Encarnacion, who had continued to express a preference to return. With this signing, though, he seems destined to head elsewhere. It is still theoretically possible that a reunion with Encarnacion could come together, as he'd be slated for first with Morales at DH. But that's tough to imagine, as it would tie up a huge amount of the available payroll space and leave the team without any improvement in the corner outfield.
Instead, the Jays will likely go out looking for a few more assets with a good bit of their powder still dry. Whatever ongoing interest the team had in long-time star right fielder Jose Bautista could remain intact, as he'd make a cleaner fit at this point than would Encarnacion, though Morales's presence at the DH slot for a three-year term complicates even that connection. If another hefty payroll hit isn't in order, the club may instead aim further down the market and attempt to find some value in the corner outfield. Toronto is presumably also looking at adding some pitching, though perhaps that's less of a priority.
Christopher Meola first reported the agreement and contract details (Twitter links).