After acting quickly to add some stable innings to their rotation early this offseason, the Braves have bolstered their bench by signing infielder/outfielder Sean Rodriguez to a two-year deal, the team announced on Wednesday (confirming last week's reports of his signing). Rodriguez will reportedly receive a guaranteed $11MM in the form of a $1.5MM signing bonus and annual salaries of $5MM in the 2017-18 seasons.
[Related: Updated Atlanta Braves Depth Chart]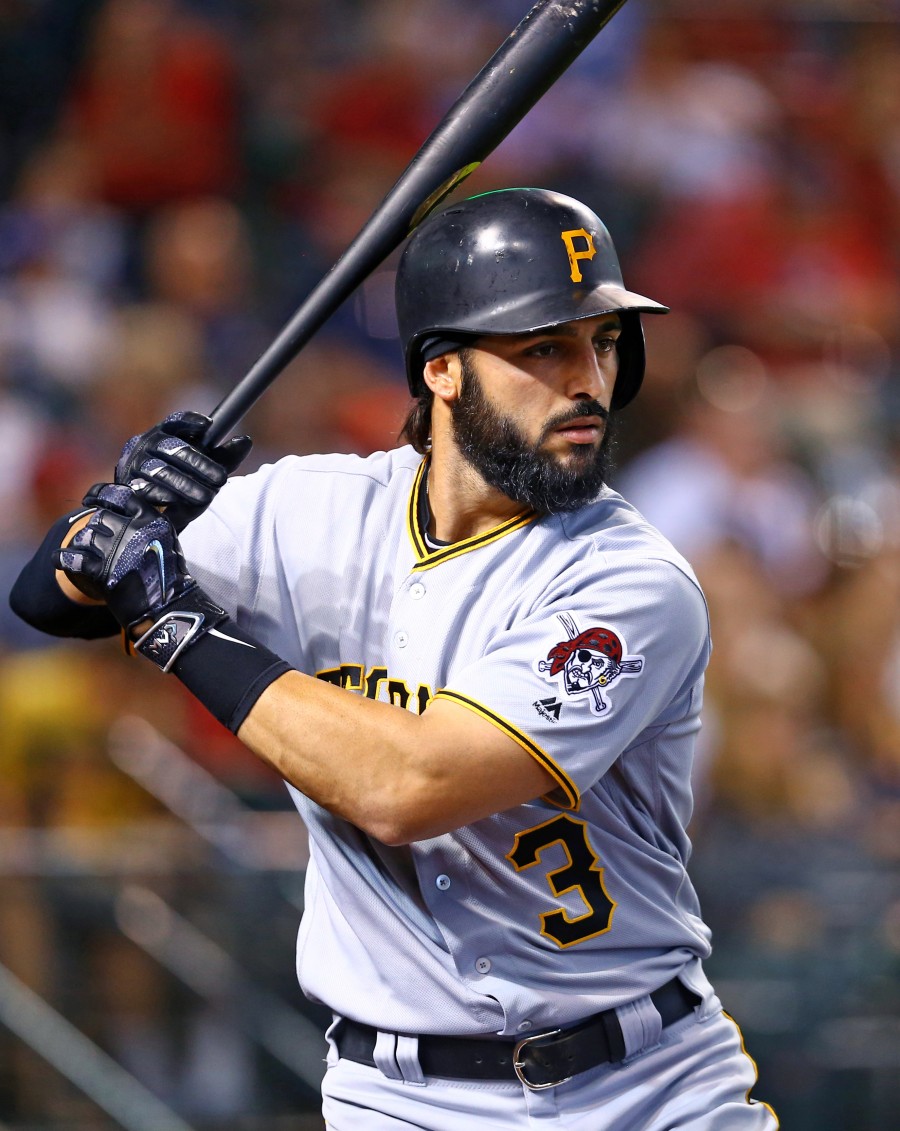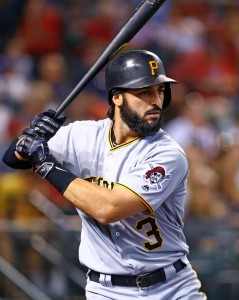 Rodriguez, 32 next April, enjoyed a career year with the Pirates in 2016, hitting .270/.349/.510 with a career-best 18 home runs in 342 trips to the plate. A versatile right-handed hitter, Rodriguez spent more than 100 innings at shortstop, second base, first base and in the corner outfield, and he's also no stranger to playing third base, with 652 Major League innings at the hot corner under his belt. Defensive metrics typically rate Rodriguez as an above-average contributor at second base and passable at the infield and outfield corners.
Rodriguez may not have one set position where he fits as a starter in Atlanta, but he could still play four to five times per week by spelling others and giving manager Brian Snitker a platoon option at multiple positions. Rodriguez will give the Braves a right-handed complement to Jace Peterson at second base while Ozzie Albies recovers from an elbow fracture and continues his development in the minor leagues. He can also see some action in right field against tougher lefties if the Braves want to limit Nick Markakis' appearances against southpaws on the heels of a .243/.303/.309 line against lefties. At third base, meanwhile, Adonis Garcia is the favorite for playing time but has just 761 MLB plate appearances (with a 95 wRC+) and will turn 32 next spring. Rodriguez can act as a safety net at the hot corner as well, and his ability to play all over the diamond will give the team an experienced fill-in at virtually any position other than center field or catcher in the event of an injury.
While Rodriguez himself doesn't come with an especially consistent track record, he's been above or near the league average in three of the past four seasons, per OPS+, and most of his year-to-year fluctuations at the plate have come against right-handed opponents. Dating back to the 2012 season, he's hit lefties at a solid .243/.334/.404 clip. And it's fair to note that, while he enjoyed a lofty .344 BABIP last year, he did so with a lofty 43.1% hard-hit rate that was sixth-best in all of baseball among players with at least 300 plate appearances. Those numbers are hardly dominant, but given his modest salaries, Rodriguez need only perform as a sturdy bench option to for Atlanta to find good value in this deal.
Ken Rosenthal of FOX Sports first reported the agreement (Twitter link). FanRag's Jon Heyman provided the financial breakdown (also on Twitter).
Photo courtesy of USA Today Sports Images.