Like a few other free agents, Dexter Fowler finds himself back on the market after failing to land the long-term pact he sought last winter. He can expect to do much better this time around.
Pros/Strengths
Fowler, 30, has never really been thought of as a premium hitter, and in truth he isn't. But he is a somewhat under-rated, consistently above-average batsman who features a seemingly sustainable skillset at the plate. And he's coming off of a career year.
Since the start of the 2011 season, Fowler has taken 3,331 plate appearances in the majors. His .271/.371/.428 batting line in that span works out to a 113 OPS+, and he has landed within 13 percentage points of that mark in every one of those seasons. If there was a swing, it may have occurred last year, when he posted a personal-best .276/.393/.447 slash.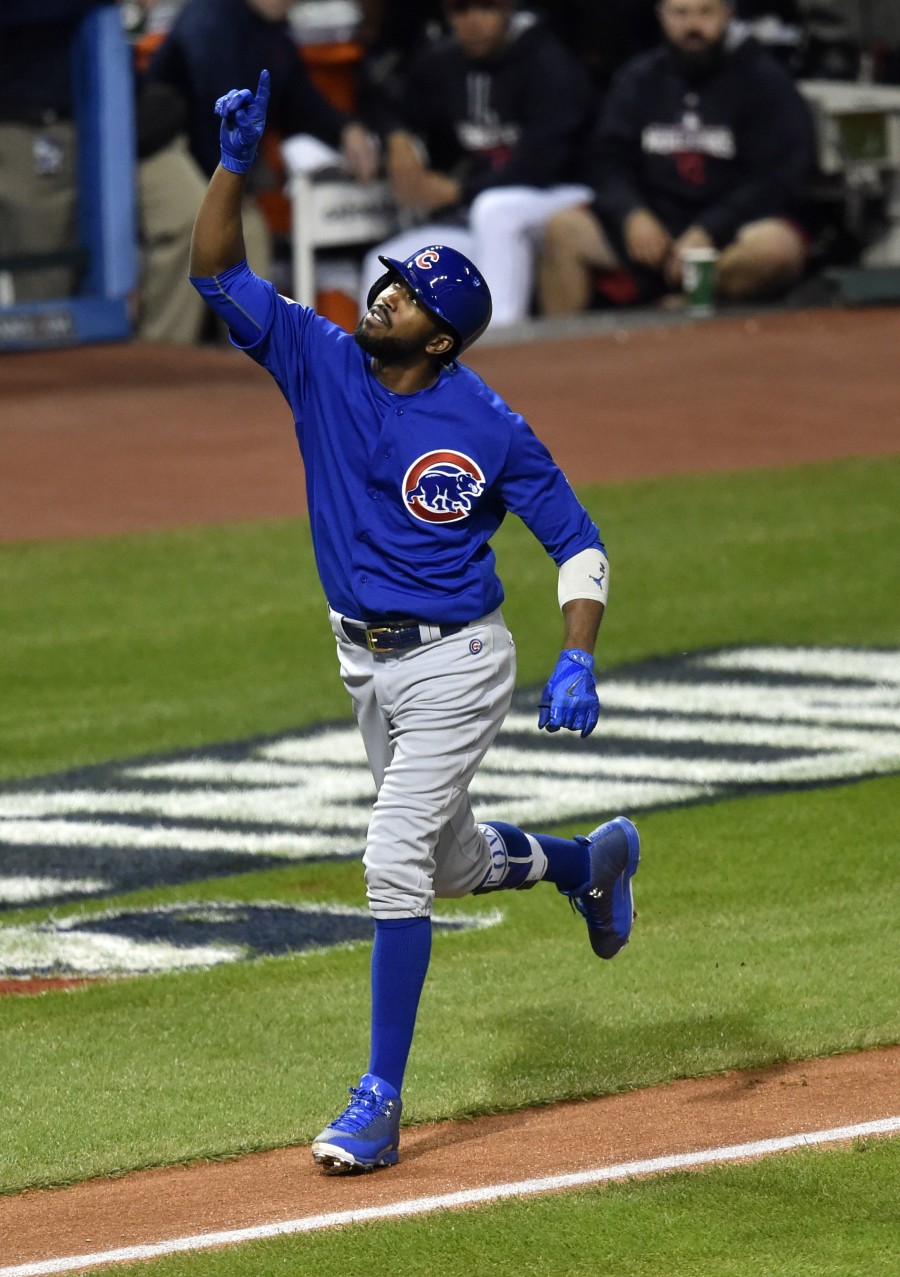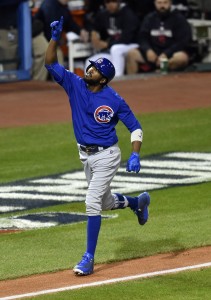 That consistency is reflected all the more in Fowler's plate discipline. He has struck out at around the league-average rate for his career (22.2%), but drawn quite a few walks (12.6%), and has never wavered much in either regard. Again, last year was arguably his best in this arena, as he walked in a career-best 14.3% of his plate appearances.
Though his power has bounced around somewhat, and his 2016 output was driven in part by a .350 BABIP (not an atypical mark in his case), Fowler's overall track record with the bat suggests he's an excellent bet to continue trucking along as a productive hitter. He knows how to take a free pass; his batted-ball profile is remarkably steady; and he's coming off of a year in which he both chased pitches out of the zone and swung and missed at the lowest rates of his career.
There's some recent good news on the defensive side, too. Long rated as a below-average performer in center, Fowler drew solidly average marks from both Defensive Runs Saved and Ultimate Zone Rating in 2016. While nobody will buy into him as a difference-maker up the middle, it's certainly possible that teams will still believe they can get a few seasons of plausible glovework in center.
Indeed, Fowler has shown no signs of a general drop in athleticism. He has typically drawn strong reviews on the bases, and that was never more true than in 2016. As usual, he wasn't a huge stolen-base threat — he swiped 13 bags last year — but nevertheless ranked eighth among qualifying hitters in overall baserunning value, by measure of Fangraphs' BsR.
In the aggregate, Fowler was worth between four and five wins above replacement in 2016, amply justifying his first All-Star selection.
Cons/Weaknesses
Of course, qualifying for the mid-summer classic is driven by first-half production, and Fowler's power did fall off somewhat down the stretch, as he slugged .408 over his final 61 games. That ties into one of the largest questions facing his free agent case: is he, or is he not, a center fielder capable of delivering average-or-better power for at least a reasonable portion of a new contract?
In terms of pop, Fowler has never been much of a home run threat, and his 13 dingers from a year ago seem to represent a reasonable expectation moving forward. He delivered a .171 isolated slugging mark in 2016, and landed right at league average the prior year (.161), but posted sub-par marks in the two preceding campaigns (.122 in 2014 with the Astros and .145 in 2013 with the Rockies). Any erosion in that arena, or a drop in his lofty career .342 BABIP, could significantly reduce Fowler's value even if he can largely maintain his healthy walk totals.
That's all the more relevant given the questions over Fowler's efficacy up the middle. Both DRS and UZR have largely panned his glovework over his career, excepting 2016. Though he isn't particularly error-prone, Fowler has typically rated poorly in terms of range and throwing ability. While it's arguable that he faced tough defensive assignments in Coors Field and Minute Maid Park, there are certainly questions as to whether and how long Fowler can passably roam the middle of the outfield.
If you take the pessimistic view, then, Fowler could be seen as a marginal power source that is limited to left field — a position he has never played in the majors. Plus, there are at least some durability questions. Fowler has never missed huge swaths of time, but has averaged only 131 games annually since breaking in as a regular in 2009. And he has only once topped 600 plate appearances (in 2015, his first year with the Cubs).
An additional factor worth considering is that the switch-hitting Fowler has typically fared better against left-handed pitching, the short side of the platoon split. He has been just fine against righties — compiling a lifetime .255/.356/.413 lifetime batting line — but any drop in overall productivity at the plate could leave him as a sub-optimal roster piece.
Personal
Fowler and his wife, Darya, have one daughter. A Georgia native, Fowler signed with the Rockies out of high school after being taken in the 14th round of the 2004 draft.
Fowler appeared in the 2008 Olympics for the U.S. national team and broke into the majors that same year. He was ultimately dealt to the Astros (in exchange for Jordan Lyles and Brandon Barnes) and then on to the Cubs (for Luis Valbuena and Dan Straily). Fowler reportedly nearly signed with the Orioles last winter before returning to Chicago.
Market
While he comes with draft compensation attached once again, Fowler appears to have a wide array of possible suitors. That likely won't include the Cubs — even if they aren't ruling it out — now that the team has added Jon Jay to the fold.
Several organizations are in need of help up the middle, including the Cardinals, Nationals, Rangers, and Indians. Any could make good fits, possibly planning to utilize him in center for part of the deal before eventually shifting him to left. The Mets, too, potentially still have a need in center, though that would be contingent upon a lot of other moving parts with Yoenis Cespedes re-signing.
There are other teams that might like the idea of installing Fowler's high-OBP bat in the lineup while trying out his glove in left. That Fowler is capable of playing center also makes him a possible part-time option there — a scenario that might make particular sense for the Giants, Mariners, and even the Dodgers, who could spell Denard Span, Leonys Martin, and Joc Pederson (respectively) at least on occasion against left-handed pitching. A similar arrangement could make sense for the Blue Jays, who utilize light-hitting defensive stalwart Kevin Pillar up the middle, though he hits from the right side.
There are a few additional organizations that could conceivably get involved. The Athletics have a hole in center, though Fowler figures to be too expensive; likewise, the White Sox would make sense, but that is heavily dependent upon what course their offseason takes. The Orioles need another corner piece. And the Phillies might still utilize Howie Kendrick at second if they trade Cesar Hernandez.
It is important to bear in mind that there are alternatives, even with Jay somewhat surprisingly snapped up by the Cubs. Several notable players could be had via trade, and the open market still includes Ian Desmond and Carlos Gomez as center field options.
Expected Contract
While he is hardly a flawless player, that's not necessary to strike it rich in free agency. Fowler profiles as a solid regular, and certainly seems to have a better case than did Josh Reddick — who just signed with the Astros for $52MM over four years. We're predicting a four-year, $64MM contract for Fowler.
Photo courtesy of USA Today Sports Images.