Luis Valbuena entered free agency as arguably the second-best third baseman available, trailing only Justin Turner (by a significant margin, granted). Turner came off the board a couple weeks ago when he unsurprisingly re-signed with the Dodgers, but Valbuena remains without a deal. What's more, there haven't been many rumblings connecting the 31-year-old to potential employers this offseason.
Pros/Strengths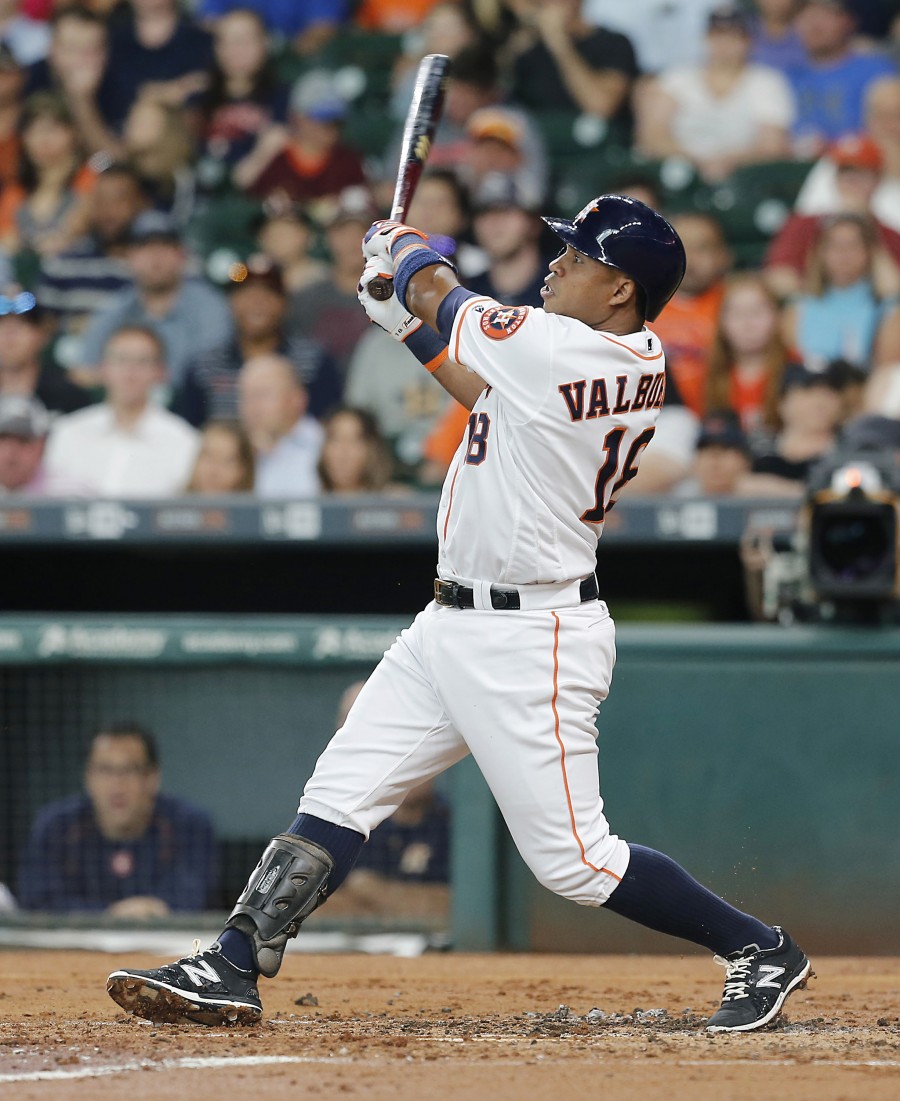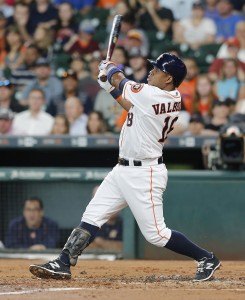 It took a few seasons for Valbuena to turn into a quality major leaguer, but he's now coming off a four-year stretch (divided between the Cubs and Astros) in which he batted a respectable .237/.333/.428 and accounted for 8.4 fWAR in 1,773 plate appearances. Since 2014, his breakout offensive season, the lefty-swinging Valbuena has handled right-handed pitchers with a .253/.344/.473 line in 1,068 trips to the plate.
Before undergoing season-ending hamstring surgery last August, Valbuena was on track for a career year with a .260/.357/.459 line in 342 PAs. He was also amid his third straight season with an above-average isolated power number (.186 – the league mean in 2016 was .162). Valbuena's patient, too, having posted double-digit walk rates in each season since 2012. He helped his cause last year in collecting free passes at career-high 12.9 percent clip, which ranked 19th in the majors among those with at least 300 PAs and well above the 8.2 percent average. Further, Valbuena swung at pitches outside the zone a personal-best 23.1 percent of the time, which was good for 21st in the league.
Cons/Weaknesses
While Valbuena has been terrific against righties, his bat has been virtually unplayable at times versus same-handed pitchers. In 530 career PAs, he has hit a meager .221/.310/.356 against lefties – including a lackluster .206/.299/.335 over the past three seasons. Along with his platoon issues at the plate, Valbuena isn't a threat on the bases, which is particularly unfortunate when considering his high-OBP ways against righties. It also helps explain his history of recording low batting averages despite avoiding egregious strikeout totals. Better, faster baserunners take advantage of reaching, but Valbuena has never swiped more than two bags in a year, and he hasn't exceeded the one-steal plateau since 2009.
Defensively, Valbuena isn't a major liability at third, but he hasn't been able to approach the effectiveness he showed there from 2012-13. That 1,700-plus-inning sample saw Valbuena rack up 11 Defensive Runs Saved and combine for a 21.6 Ultimate Zone Rating. He has registered minus-12 DRS to go with a minus-11.7 UZR in almost 2,500 innings since, though most of the DRS damage (minus-10) came in 2014.
Valbuena's aforementioned hamstring surgery could also qualify as a negative, but there's no word on whether that's affecting his market.
Background
A native of Venezuela, Valbuena joined the Mariners organization back in 2002 as an undrafted free agent. The former middle infielder ended up debuting in the majors in 2008 with Seattle, which traded him to the Indians during the ensuing offseason. That deal also involved the Mets and included 11 other players (to name a few, Jason Vargas, Franklin Gutierrez and Joe Smith). Cleveland eventually sent Valbuena to Toronto for cash considerations in November 2011, but the Blue Jays lost him on waivers to the Cubs in advance of the 2012 season. That proved fruitful for the Cubs, who got a couple good years from Valbuena before shipping him and righty Dan Straily to the Astros in January 2015 for center fielder and 2016 World Series champion Dexter Fowler.
In his major league career, Valbuena has raked in $14,275,200 in earnings, according to Baseball Reference. He's a client of Elite Sports Group.
Market
"Several" teams have expressed interest in Valbuena this offseason, his agent, Scott Schneider, said last month. The only reported suitors are the Yankees and Rays. Neither team looks like an obvious fit, though, given the options they have on hand at third, first (Valbuena's occasional position since 2015) and designated hitter.
Clubs that could still stand to upgrade in the corner infield include the Braves, Red Sox, Athletics and Rangers. Atlanta might be the best choice, as Valbuena and right-handed-hitting third baseman Adonis Garcia would have the potential to make for a formidable offensive platoon. Boston has the luxury tax threshold to consider, meanwhile, and has already picked up first baseman Mitch Moreland in free agency. The Sox also seem content to roll with Pablo Sandoval and Brock Holt at third. Oakland is focused on adding a righty bat, which would rule out Valbuena, and Texas is set at third with the great Adrian Beltre. The Rangers still need first base help, but they're zeroing in on Mike Napoli.
Expected Contract
MLBTR's Tim Dierkes forecast a two-year, $14MM deal for Valbuena entering the offseason. That still looks reasonable, but settling for less might be in the cards because so few teams look like clear matches for Valbuena.
Photo courtesy of USA Today Sports Images.