When we did this exercise last winter, Ian Desmond was a shortstop. Now, he's a center fielder who also holds out some promise of adding value at the corner outfield or in various infield roles.
Pros/Strengths
It's easy to overstate clubhouse presence, but Desmond has earned unbridled praise from both of his most recent employers (the Nationals and Rangers) in that regard. He's a hard worker who doesn't shy away from taking responsibility when things don't go well; if anyone gets a boost for their makeup, it's him.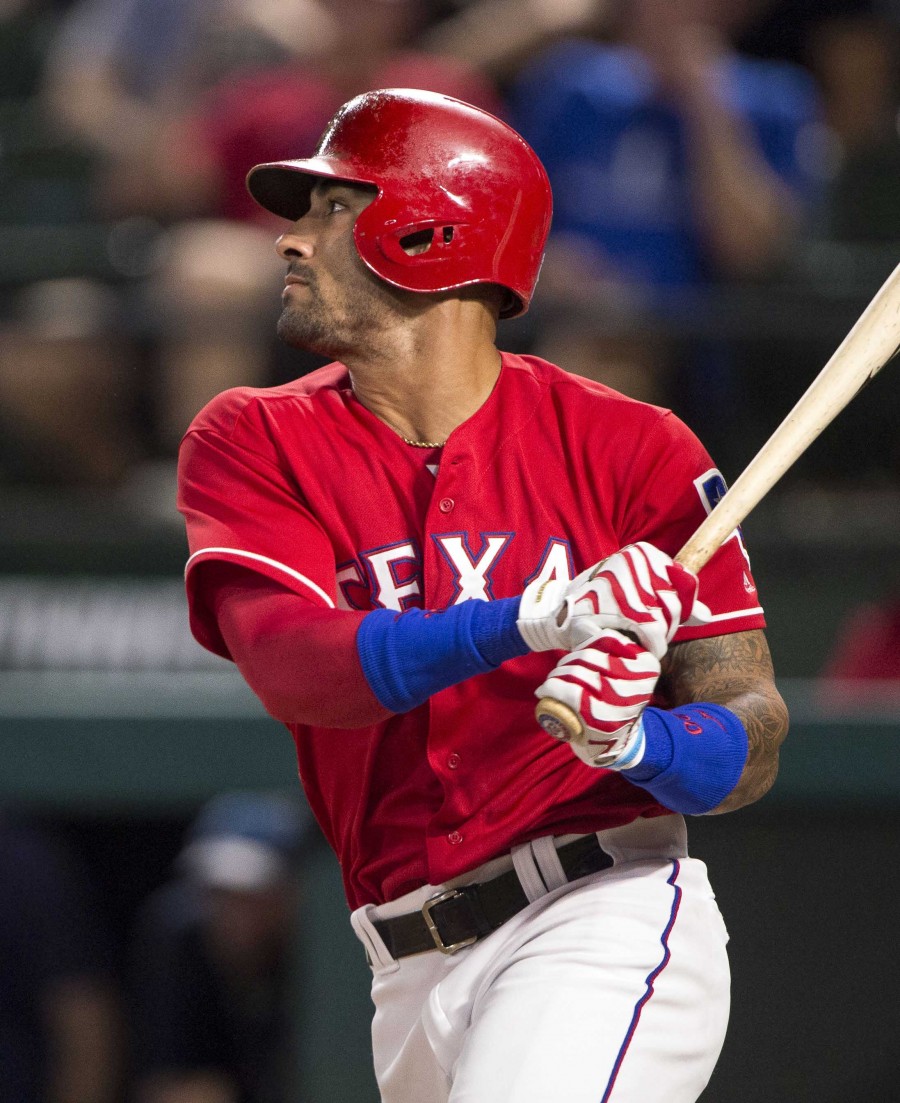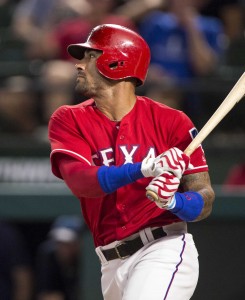 Desmond also earns top marks for his outstanding athleticism, which allowed him to transition rather seamlessly off of the shortstop position. While he's still capable of playing there, Desmond proved a quick study in both left and center after joining the Rangers on a one-year deal when his market failed to materialize last winter. The versatility stands out as a feather in his cap, though it's fair to wonder whether teams will worry about relying too heavily on him in a multi-positional role given the fact that his propensity for errors in the infield played a major role in his shift off of the dirt.
If the 31-year-old has a single, standout skill, it's his baserunning. He has swiped at least 20 bags in five of the last six years, but is even more impressive in his overall contributions. Desmond ranks ninth in all of baseball since the start of 2014 in total baserunning contributions, by measure of Fangraphs' BsR rating. It's an underappreciated aspect of his game, but one that adds real value.
At the plate, Desmond is a safe bet for 20 or more long balls annually. And he returned to his typically above-average overall contributions with a rise in his batting average last year, ending with a .285/.335/.446 slash over 677 plate appearances. That was good for a 106 wRC+, which doesn't come close to his breakout 2012 output but nevertheless makes him a sturdy offensive presence.
Better still, Desmond reversed what had been a troubling increase in his strikeout tendencies. He had struck out in just under 30 percent of his plate appearances in the prior two campaigns but drew that back to a 23.6% K rate in 2016. He draws walks at just under the league average rate, but makes up for that in part by typically carrying a robust BABIP (.350 in 2016, .326 for his career) that is supported by his speed and what was a personal-low 26.0% fly-ball rate (which fell well below the league average). When Desmond does put the ball in the air, it often leaves the yard. He turned 18.2% of his flies into homers in 2016 and has often been at or near that mark in recent seasons.
Cons/Weaknesses
Those positives at the plate do hint at some questions, of course. Desmond still swung through 12.2% of the pitches he offered at last year, which was better than his rates in the two prior years but remains elevated. And batting average on balls in play is a double-edged sword. While he's a solid bet to carry a higher-than-average mark, his mediocre 2015 season coincided with a BABIP dip. He's also made soft contact in over a fifth of the times he has put the ball in play in each of the last two seasons, which is above league average and a much higher rate than he carried in his best seasons (2012-2014).
With those considerations in mind, teams will need to think hard about how they expect Desmond to age. Any erosion of his speed or contact could spell problems, as he has never shown much in the way of forward progress in his walk rate. Desmond took free passes in 6.5% of his plate appearances in 2016, against a career mark of 7.3%, and is below average in that regard.
The lack of a stable offensive approach has contributed to Desmond's noted streakiness as a hitter. He started off slow for Texas last year, then charged to a .322/.375/.524 batting line through his first 89 games. There were signs that he had turned a corner. At that point, it was 2012 all over again. But the second half wasn't nearly as promising. Over his final 293 trips to the plate in 2016, Desmond slashed just .237/.283/.347 with only seven home runs and 66 strikeouts against 16 walks.
The early-season narrative about Desmond's glovework in the outfield also changed as time went on. He rated well in a short sample in left and seemed to be off to a nice start in center, aided in part by his powerful arm. But while both UZR and DRS tallied his full year contribution as a positive with his throwing, they soured on his range and playmaking ability. Over 1,109 innings in center, Desmond received a -5.7 grade from UZR and -6 from DRS. While that's at least palatable enough to think he can man the center field position, it suggests there's some refinement in order before we can safely assume that his legs and glove support a strong floor as an up-the-middle performer.
Personal
Desmond and his wife, Chelsea, have three children and live in their native Sarasota, Florida. Desmond is known for being active in the community and has done charity work relating to neurofibromatosis and the Nationals' Urban Youth Academy initiative. On the eve of free agency, Desmond switched agencies, moving to CAA Baseball.
Market
The Rangers have made clear that they'd like to bring Desmond back, which helps reinforce the notion that his transition to the outfield is viewed as a success. Texas made him a qualifying offer, which Desmond unsurprisingly rejected. That means he'll enter the market carrying the baggage of draft pick compensation — a burden which proved to be a major factor in his disappointing foray into free agency last winter.
Unlike his experience the last time around, when there wasn't a ton of demand at the shortstop position, Desmond could profile as a fit with quite a few organizations. And he also may benefit from the fact that there are relatively few enticing free agents, with Dexter Fowler and Carlos Gomez representing the major competition in center field. Yoenis Cespedes, Michael Saunders, Jose Bautista and Mark Trumbo represent potential competition in the outfield corners (if one still considers the latter two viable options there).
The Astros, Cardinals, White Sox, and Nationals are all in the market in center, and the Indians could be as well. Teams looking at corner outfield or even utility types could also be involved, with the Orioles already showing interest and hypothetical matches to be found with the Giants, Dodgers, Mariners, Braves, and possibly the Phillies (depending on how things proceed following their acquisition of Howie Kendrick).
Expected Contract
At age 31, Desmond is still comfortably in the same range as many free agents who receive offers of four or even five years in length. And with a considerably stronger season in 2016 than 2015 as well as newfound defensive versatility, he should get the multi-year deal that eluded him last winter. In our ranking of the top 50 free agents, we pegged Desmond at four years and $60MM, which would land him between the four-year deals inked by Ben Zobrist ($56MM) and Alex Gordon ($72MM) last winter. It's certainly possible to imagine his ultimate contract falling within $10MM or so in either direction of that $60MM mark, but it still seems a plausible expectation at this point.
Photo courtesy of USA Today Sports Images.