The Nationals have dealt for catcher Derek Norris from the Padres, per a club announcement. Righty Pedro Avila will head to San Diego in return.
It's a homecoming of sorts for Norris, who was once a well-regarded prospect in the D.C. system before being shipped to Oakland in the deal that landed Gio Gonzalez. Now, he joins righty A.J. Cole in finding his way back to the Nationals organization via trade.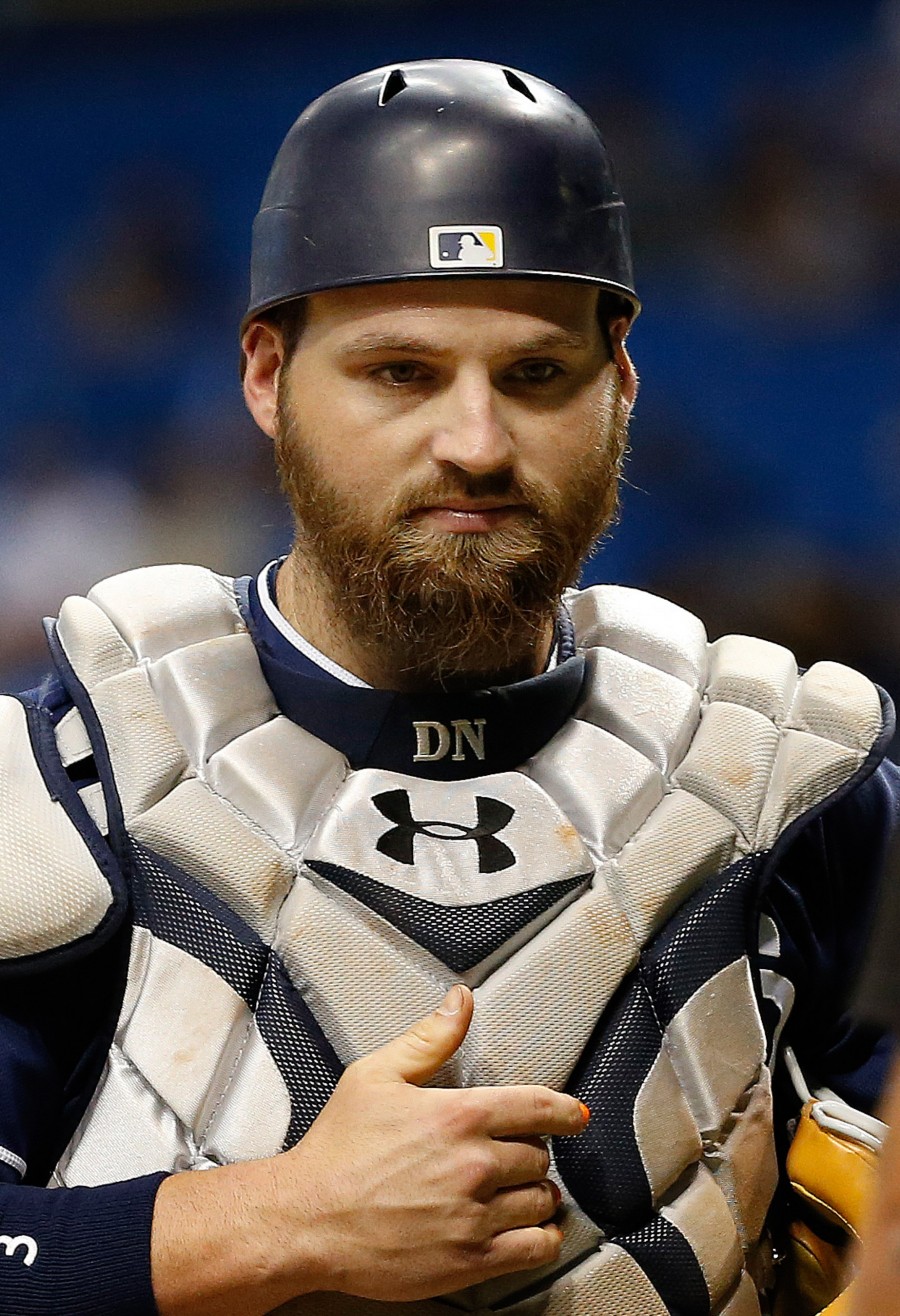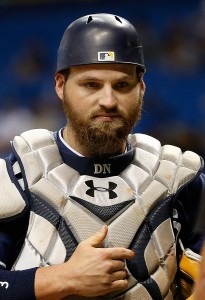 Norris never suited up at the major league level with the Nationals, but he'll surely do so in 2017. The organization was looking for a replacement for Wilson Ramos to pair with incumbent reserves Jose Lobaton and Pedro Severino. Odds are that the organization is planning some form of timeshare, presumably featuring Norris against left-handed pitching while Lobaton (a switch-hitter) gets the bulk of his time against righties. Severino still has options and will likely begin the year at Triple-A.
Washington will obviously tender Norris a contract, and can expect to pay him in the neighborhood of a projected $4.0MM arbitration salary. He can be controlled for one more season via the arbitration process.
The move almost certainly spells the end of Ramos's tenure in D.C. In conjunction with the new deal just given to Lobaton, it likely also means that the Nats won't chase free agent Matt Wieters or an alternative option behind the dish.
In Norris, the Nationals are taking a gamble on a return to form offensively. The 27-year-old posted an anemic .186/.255/.328 batting line over 458 plate appearances last year for San Diego, though he did manage to tie a career high with 14 home runs. But he was a near-average hitter in the season prior, and carried a strong 115 OPS+ in the 2013-14 seasons with the Athletics. As we noted in reviewing the organization's offseason outlook, Norris seemed a reasonable candidate to roll the dice on given this year's weak crop of available receivers.
The concern with Norris isn't so much that he had a rough year — after all, his .238 BABIP figures to improve — but that his approach has eroded rather drastically. In his heyday with the A's, Norris drew walks at about a 12% clip while striking out in around a fifth of his plate appearances. Both numbers have moved in the wrong direction in San Diego, though; last year, he posted a 7.9% walk rate (improving upon his 6.3% from the year prior) and jumped up to a 30.3% strikeout rate. Norris is both chasing pitches out of the zone and swinging and missing far more often than he had previously. Despite the anemic BABIP last year, he did post a career-best 34.4% hard-hit ratio and put the ball on a line as much (21.9%) as he ever had previously.
While the Nationals would surely love to see improvement with the bat, that's not the only basis for the move. Norris has turned into one of the game's better pitch framers (2016; 2015) after previously rating poorly in that area. And he rates as approximately average in other defensive areas. Plus, Norris can add some value with his legs, as he swiped nine bags last year and made an above-average overall baserunning contribution.
For the Padres, parting with Norris opens the door for top prospect Austin Hedges behind the dish. Though Christian Bethancourt remains on hand as a reserve, he has been dabbling in the idea of becoming a part-time pitcher, and certainly does not profile as anything like a regular.
The Friars also add an interesting arm in the 19-year-old Avila. A native of Venezuela, he has shown some swing-and-miss ability in the lower minors. At the low-A level in 2016, Avila ran up a solid 3.48 ERA over 93 frames across twenty starts, with 8.9 K/9 against 3.7 BB/9. As Baseball America's Kyle Glaser writes, the young righty has a slight frame and lacks a huge heater, but makes up for that with a solid three-pitch mix and "an excellent feel to pitch." He did end the year with an injury of some kind, the details of which remain unknown.
Photo courtesy of USA Today Sports Images.