8:15pm: FanRag's Jon Heyman tweets the financial breakdown of the deal. Nova receives a $2MM signing bonus and will take home $7MM in 2017 before earning salaries of $8.5MM in 2018 and $8.5MM in 2019.
12:30pm: The Pirates entered the offseason with uncertainty throughout their rotation but added some stability on Tuesday, announcing that they've re-signed right-hander Ivan Nova to a three-year contract. The deal reportedly guarantees Nova $26MM and allows the Legacy Agency client to earn up to an additional $2MM per year via incentives, meaning it can max out at $32MM over the three-year term.
[Updated Pirates roster and depth chart at Roster Resource]
The deal ensures that Nova, who turns 30 on January 12, will remain with the team that seemingly revived his career after he was dealt from the Yankees to the Pirates on August 1.  Nova underwent Tommy John surgery in 2014 and had struggled to regain his old form since, with middling numbers in 2015 and then a 4.90 ERA over 97 1/3 innings (starting 15 of 21 games) with New York in 2016.
In Pittsburgh, however, Nova became the latest reclamation project to thrive under pitching coach Ray Searage.  Nova posted a 3.06 ERA, 7.2 K/9 and an unreal 17.33 K/BB rate over 64 2/3 innings in a Pirates uniform, with just three walks against 52 strikeouts.  The move to a less-friendly ballpark for home run hitters was also a boon to Nova, who had long struggled to keep the ball in the yard over his career.  Always a strong ground-ball pitcher, Nova had a career-best 53.6% grounder rate over his 162 combined innings for both teams in 2016.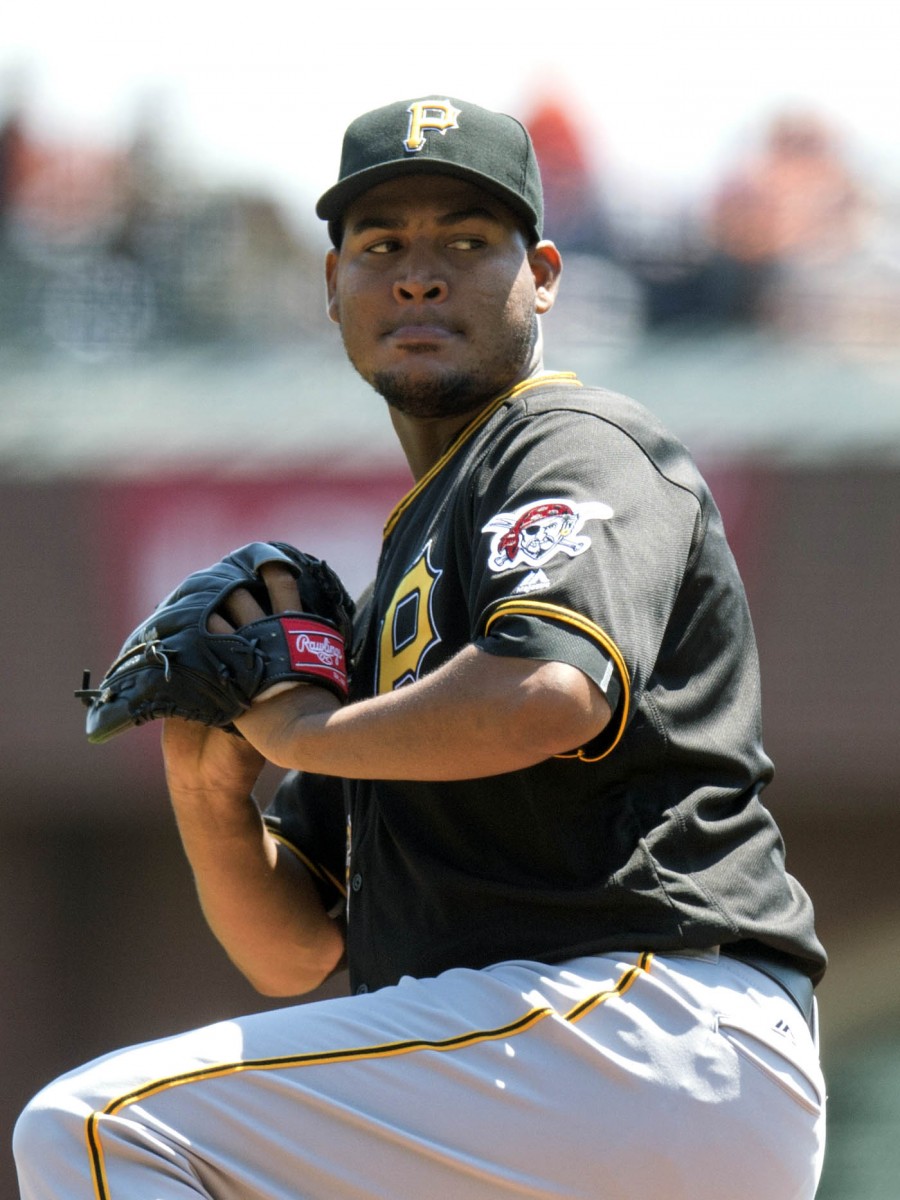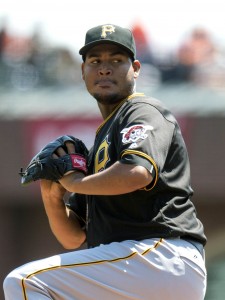 The stark contrast between the Yankees' Nova and the Pirates' Nova led to rather an interesting free agent case for the righty, as it wasn't clear how teams would view that 64 2/3-inning sample against the rest of Nova's career.  MLBTR ranked Nova 10th on our list of the winter's Top 50 free agents with a projection of a four-year, $52MM deal given the severe lack of quality starting pitching and J.A. Happ's successful 2016 season serving as a model of how a Pirates revival project could thrive outside of PNC Park.
Instead, Nova rather surprisingly ended up signing for less guaranteed money than what Happ received (three years, $36MM) from the Blue Jays last winter despite being over four years younger.  Looking at the big picture of this offseason, it seems that teams in general preferred to spend their pitching dollars on relievers as opposed to the thin starting piching market.  As FOX Sports' Ken Rosenthal points out, only three other starters (Rich Hill, Edinson Volquez and Charlie Morton) signed multi-year deals this winter.  Even Jeremy Hellickson, thought to be the winter's top available starter, accepted a qualifying offer to remain with the Phillies due to some concerns about his market, though Hellickson was rather a different case since he had draft pick compensation attached to his services.
Greg Genske, Nova's agent, said in mid-November that his client had received offers in the three-year/$36MM range, though there was very little buzz about Nova on the rumor mill.  The only club significantly linked to Nova was, in fact, Pittsburgh.  The Pirates ardently tried to sign him to an extension prior to hitting free agency, though since Nova was reportedly asking for five years and $70MM to forego the open market, it isn't surprising that the Bucs chose to wait.  Nova stated that he wanted to remain with the Pirates, so it's possible he could have turned down a slightly larger offer in order to stay in a familiar and comfortable environment.
It certainly looks like a good signing for the Pirates, who went into the offseason prioritizing run prevention via both improved pitching and defense.  The Bucs add a veteran arm and (if Nova's turn-around is for real) maybe even a possible ace to a young rotation headlined by Gerrit Cole and Jameson Taillon, with Chad Kuhl, Steven Brault, Tyler Glasnow and Drew Hutchison battling it out for the final two rotation slots.
Robert Murray of FanRag Sports reported the agreement and the terms, while FanRag's Jon Heyman tweeted word of the incentives in the deal.
Photo courtesy of USA Today Sports Images