In July, Ivan Nova was nearly a forgotten man. He'd started the season in the Yankees bullpen, then struggled after heading to the rotation in May. Leave it to the Pirates and their pitcher-fixing ways to change that, however. Nova excelled down the stretch after heading to Pittsburgh in a low-profile deadline trade, and he now looks like one of the top starting pitchers available in a paper-thin free agent market.
Pros/Strengths
If we had to edit this section down to six words, it would read, "everything he did with the Pirates." In 64 2/3 innings with the Bucs, Nova posted a 3.06 ERA, with a 7.2 K/9, a 52.3% ground ball rate and an astounding 0.4 BB/9. (Or, to put that differently, he walked three batters in a span of more than two months.) With the Bucs, Nova focused on throwing first-pitch strikes and improving his release point, and the results speak for themselves. If he's able to retain the improvements he made, he'll make a strong addition to pretty much any rotation, and at the relatively young age of 29, there's hope that he'll be able to continue contributing for years to come, especially since his ability to get ground balls gives him something of a floor.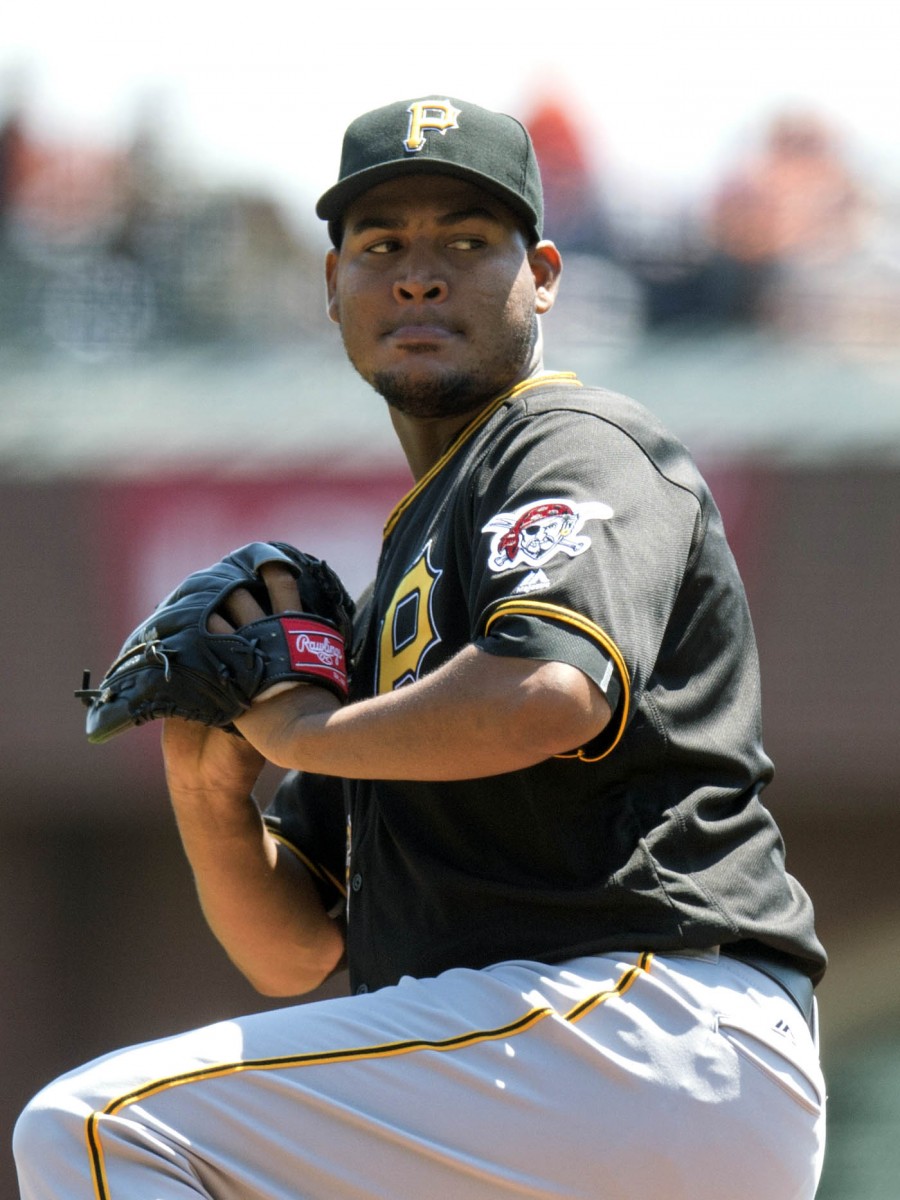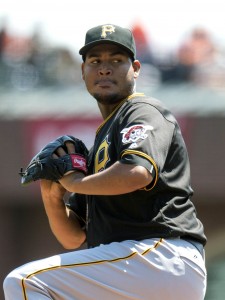 As I noted in a Free Agent Stock Watch piece in late August, Nova also has precedent on his side. Other pitchers the Pirates have fixed (either in perception or reality) have continued to pitch at least reasonably well elsewhere, including J.A. Happ, Edinson Volquez and Mark Melancon. The Jays are surely happy with their $36MM investment in Happ, whose situation parallels Nova's in many ways — the Bucs acquired Happ in an under-the-radar deadline deal in 2015, and he immediately transformed from a forgettable back-of-the-rotation type to a strike-throwing stopper. He maintained much of that improvement this year in Toronto, posting a 3.18 ERA, 7.5 K/9 and 2.8 BB/9 over 195 innings and attaining a level of sustained success he'd never experienced before. His contract, seemingly at least somewhat of a risk at the time, now looks like a bargain. Nova's representatives at the Legacy Agency can point to Happ's example to show that Nova's success is unlikely to turn out to be a fluke, or a temporary benefit of working with Ray Searage and the rest of the Pirates' coaching staff.
Cons/Weaknesses
Again in six words: "everything he did before the Pirates." There is nothing in Nova's pre-August track record — besides, perhaps, his consistent ground-ball ability — to suggest he's worthy of the kind of contract he seems likely to command this winter. The relatively high prospect price the Bucs paid to get Nova (they gave up outfielder Tito Polo and lefty Stephen Tarpley as players to be named) suggests Nova did have value on the trade market. Still, if Nova's Pirates numbers speak for themselves, his pre-trade numbers do too — before the deal, he'd posted a 4.90 ERA, 6.9 K/9 and 2.3 BB/9 in 97 1/3 innings with the Yankees. His statistics before that (he had a career 4.33 ERA, 6.7 K/9 and 3.0 BB/9 before 2016, only topping 170 innings in a season one time) are fine but likewise uninspiring. The team that signs Nova will be taking a very expensive gamble that his excellent two months with the Pirates represent his real talent level going forward. That's a dicey proposition for a number of reasons. Two months is a small sample, and it's easy to imagine Nova having walked a few more batters in his Pirates tenure and posting a line that looked distinctly less impressive.
Nova had also allowed 19 home runs in 2016 before the trade. Home-run rate isn't the best indicator of future performance for a pitcher, but Nova also allowed hard contact at a high 35.6% rate. It's possible to argue that Nova's success with the Pirates was largely a result of his feeling free to throw more strikes due to the generally homer-unfriendly context in which the Bucs play. (It's hard to throw as many strikes as Nova did with the Pirates without worrying about the ball flying out of the park every so often.) He might therefore be less attractive target for teams in homer-happy ballparks or divisions.
Personal
Nova was born in San Cristobal, Dominican Republic, and as a child, he initially played shortstop and outfield. In 2004, after a growth spurt landed him on the prospect radar, he signed for $80K with the Yankees, the team he'd rooted for as a youngster. He is married to former Miss Dominican Republic Ada de la Cruz.
Market
Nova's future appears especially bright given the quality of his free agent competition. The only starting pitcher who decisively looks like a better buy is Rich Hill, and even that might be debatable, since Hill is 36. Jeremy Hellickson is the same age as Nova and has a better track record, but lacks the upside Nova demonstrated in his strong finish. Also, since Nova was traded this season, he can't be extended a qualifying offer, unlike Hellickson.
The Pirates need pitching help and attempted to extend Nova before season's end, although they reportedly balked at Nova's asking price of five years and $70MM. They could get involved again this winter, and Nova appears amenable to returning. Signing Nova will almost certainly require the Pirates to make their largest-ever commitment to a free agent, and their recent dumping of Francisco Liriano (whose last free agent contract is the Bucs' current largest ever) in a dubious salary-shedding trade might indicate they won't be willing or able to pay Nova what he might be able to get elsewhere. The Angels, Rangers, Twins and Braves also stand out as teams that could have interest.
Expected Contract
Ian Kennedy got five years and $70MM from the Royals last offseason, and Nova's identical reported asking price seems to have been determined with that deal in mind. It seems unlikely Nova will actually get that much, even in a weak market, since Kennedy had a much longer track record both in number and quality of innings pitched. Nova could get close, though, perhaps receiving a similar average annual value to Kennedy with a slightly shorter commitment. There's plenty of precedent for free agent starting pitchers in the upper middle of a typical market getting four years at an AAV of $12MM-$14MM. We're guessing Nova will receive four years and $52MM, which would put his contract in line with recent deals for Ervin Santana, Brandon McCarthy, Ubaldo Jimenez, Matt Garza and Ricky Nolasco.
Photo courtesy of USA Today Sports Images.