Kenley Jansen has spent his entire career with the Dodgers, and he won't be leaving anytime soon. The Dodgers on Tuesday announced that they've re-signed Jansen to a five-year contract, which is reportedly worth $80MM and allows Jansen to opt out after the 2019 season. The 29-year-old Jansen is represented by Wasserman.
[Related: Updated Los Angeles Dodgers Depth Chart]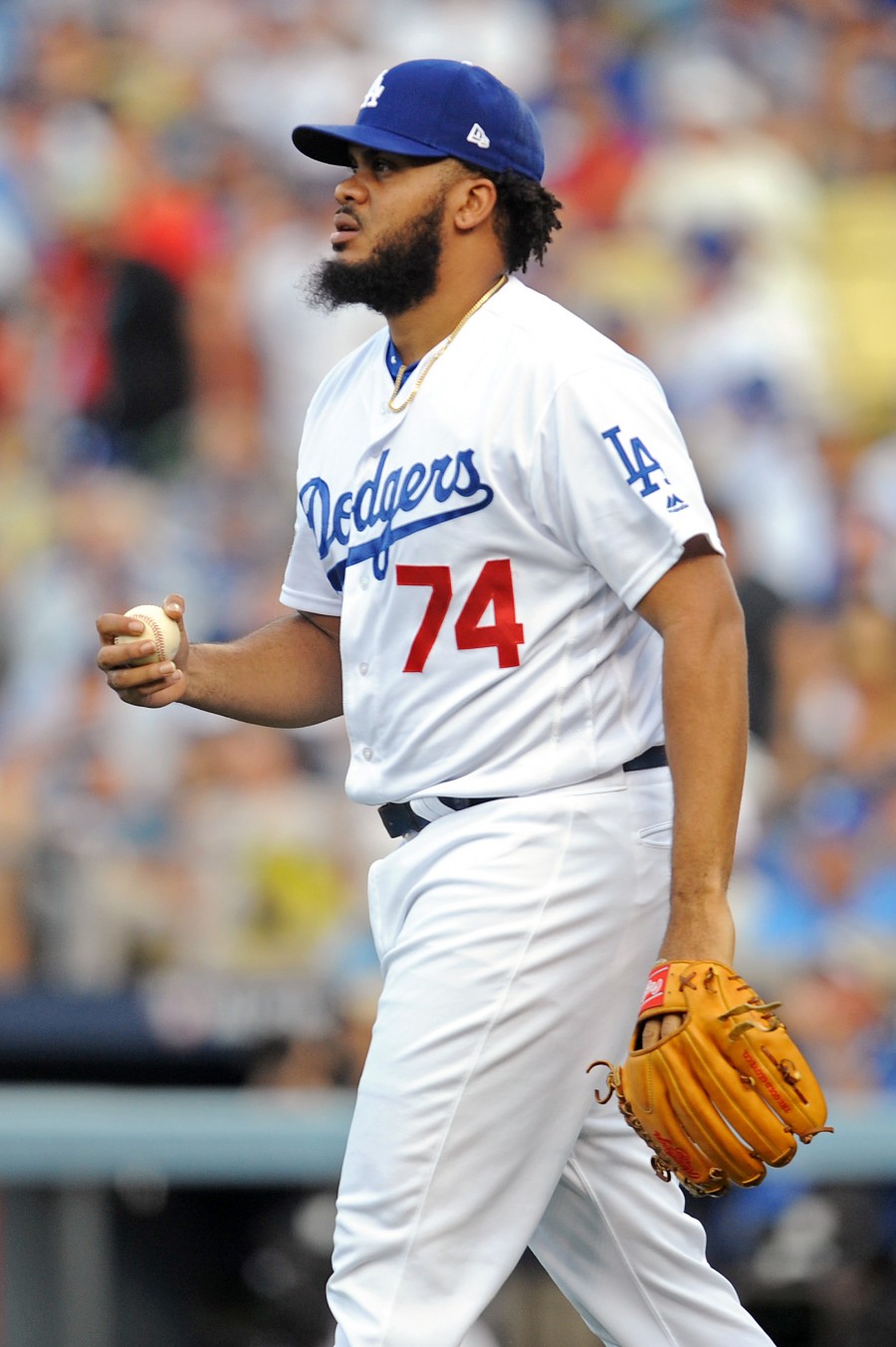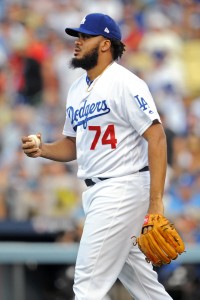 Jansen will reportedly receive a $4MM signing bonus and earn salaries of $10MM in 2017-18, $18MM in 2019-20, and $20MM in 2021. His contract doesn't have a no-trade clause, but he'll reportedly take home a $1MM assignment bonus each time he's traded. Based on that breakdown, Jansen will need to choose between two years and $41MM from the Dodgers or again testing the open market when his opt-out date arrives. Notably, the new collective bargaining agreement stipulates that he won't be able to receive a second qualifying offer, so he'd be able to test the market free of draft-pick compensation in advance of his age-32 season.
Jansen's new agreement comes on the heels of what was arguably the best season of his excellent career. In 68 2/3 regular-season innings, the Curacao native notched a career-best 1.83 ERA with 13.6 K/9, 1.4 BB/9 and a 30 percent ground-ball rate to go along with a career-best 47 saves. That performance earned him his first All-Star berth, though how he'd gone five full seasons without an All-Star appearance is a mystery. Jansen has, after all, compiled a 2.20 ERA with 13.9 K/9 against 2.6 BB/9 in 408 2/3 innings in the regular season over the life of his career. He's never posted an ERA higher than 2.85 in any season, and even that mark came back in 2011. Since that time, his control has improved remarkably, and his ERA numbers have dipped accordingly. Dating back to 2010, Jansen ranks third among all qualified relievers in total strikeouts, fourth in strikeout percentage and seventh in earned run average.
Jansen entered the winter as one of the market's premium free agents and drew significant interest from the Yankees (who instead re-signed Aroldis Chapman), Nationals and Marlins — the latter of whom reportedly made an offer to Jansen that was greater than the five-year, $80MM pact to which he has agreed with the Dodgers. (It's not known whether the Marlins' offer included any sort of opt-out clause or deferred money, however.)
Similarly, the Nationals offered a larger guarantee, agent Adam Katz explained to Joel Sherman of the New York Post (all links to Sherman on Twitter). Said Katz: "The Nationals' presentation was exceptional and generous and for more money. They conducted recruitment of this player in a high caliber professional way. Kenley and I were very impressed. At the end of the day Kenley loves Los Angeles, his Dodger family, the fans here and although money was a factor, it wasn't the most important thing."
Of course, it must be noted that Barry Svrluga of the Washington Post reported (on Twitter) that Washington's offer included deferred money. That could very well have brought the present-day value of the deal south of $80MM, and there's been no word that the Nats were willing to include an opt-out in the deal, either (and such clauses add significant value to the deal as well, as MLBTR contributor Matt Swartz explained when attempting to monetize opt-out clauses last winter). As such, while the Nationals' offer may have been for more money on paper, the overall value of the proposal could've been lower than the Dodgers' offer.
All of that is largely moot now, though, as Jansen join Rich Hill (three years, $48MM) and Justin Turner (four years, $64MM) back in Los Angeles. That trio comprised the Dodgers' top three offseason targets, and though it cost the club just shy of $200MM, that expenditure will net president of baseball operations Andrew Friedman, GM Farhan Zaidi and the rest of the Dodgers' front-office staff three of the winter's top open-market talents. Adding Jansen's contract to the long-term ledger pushes the Dodgers' 2017 payroll up to a projected $226.67MM (via Jason Martinez of MLBTR/Roster Resource).
The Dodgers are known to be working to decrease their payroll, which may seem counter-intuitive after they've spent nearly $200MM on their top three free agents. However, the Dodgers will also see their commitments to Alex Guerrero and Carl Crawford (roughly $28MM combined) come off the books next winter, at which point they can also buy out the mutual option on Andre Ethier's contract. A year later, they'll see Adrian Gonzalez, Scott Kazmir, Hyun-jin Ryu and Brandon McCarthy each come off the books as well, creating further opportunity to trim down the payroll. And, with a number of young in-house options both on the roster (Corey Seager, Julio Urias, Joc Pederson) and rising through the farm (Cody Bellinger, Jose De Leon, Yadier Alvarez, Alex Verdugo, among others), they could eventually field a roster that is built more on homegrown talent than through free-agent spending, as recent iterations of their roster have been.
FOX's Ken Rosenthal first reported that the Dodgers and Jansen were closing in on a deal. Jim Bowden of ESPN and MLB Network Radio on SiriusXM reported that the agreement and the terms (Twitter link). Yahoo's Tim Brown reported the inclusion of the opt-out clause (on Twitter). Rosenthal tweeted that the deal doesn't include a no-trade clause but does come with an assignment bonus in the event of a trade. FanRag's Jon Heyman reported the financial breakdown of the deal (Twitter links).
Photo courtesy of USA Today Sports Images.