With a variety of top closers now off the market, teams hunting for relievers this January can choose from a number of somewhat less expensive targets. One of the best of those is righty Neftali Feliz, who's available after a solid season with the Pirates.
Pros/Strengths
At just 28, Feliz is young and has a solid recent performance record, a rare combination of traits on the free agent market. Last season, Feliz significantly boosted his status after joining Pittsburgh's pitching factory, posting a 3.52 ERA, 10.2 K/9 and 3.5 BB/9, all solid numbers worthy of late-inning work. He also threw harder than he had in years, with his 96.1 MPH average fastball velocity ranking as his best since 2011, the year before he moved into the Rangers' rotation and then had an elbow injury that required Tommy John surgery. And that very high MPH figure might actually understate Feliz's future potential to throw gas, since his velocity increased throughout last season, averaging closer to 98 MPH by year's end.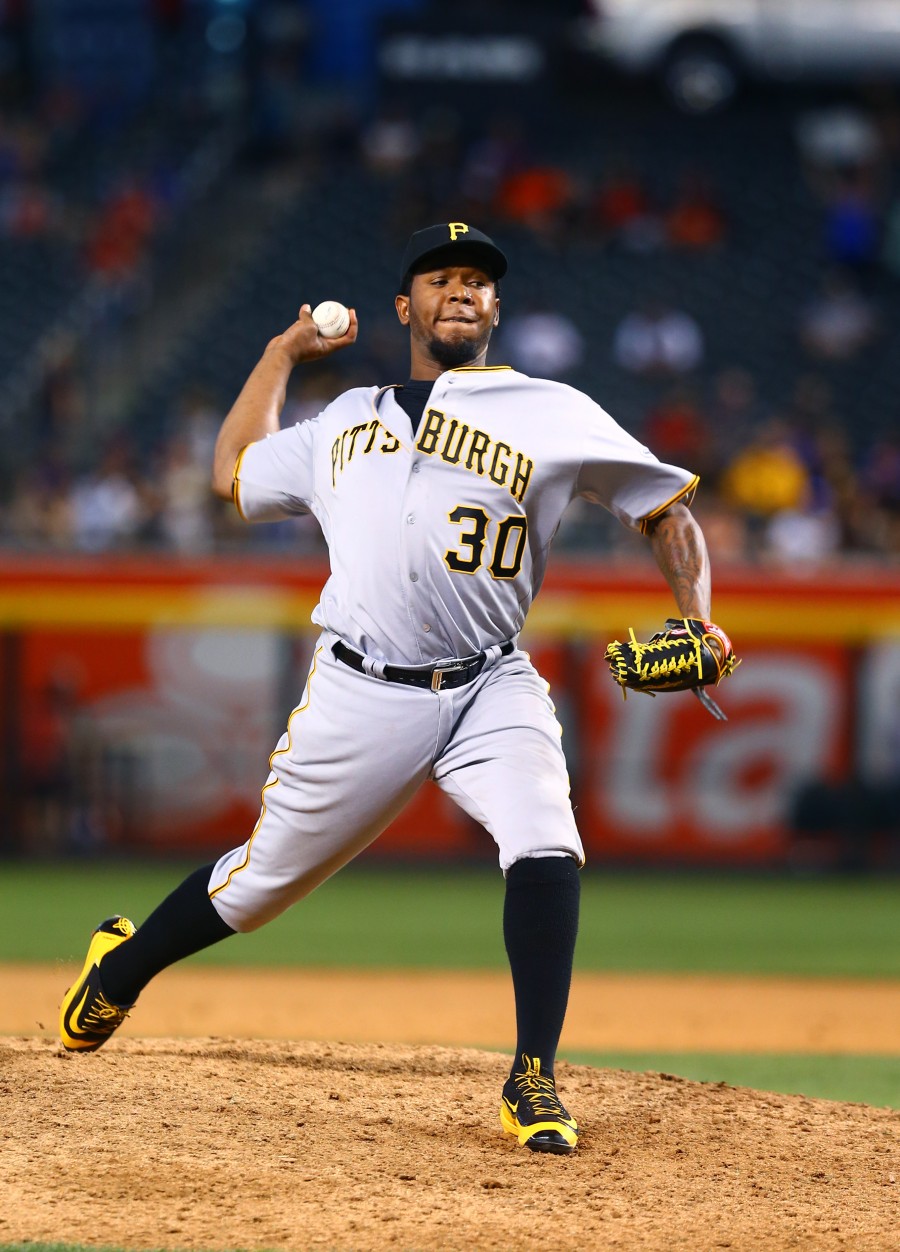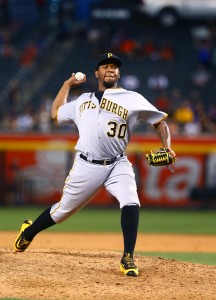 Also, while it's been a long time since Feliz pitched a full season as a closer, he has 99 career saves and could conceivably be a closing option for a rebuilding team that has an opportunity available. The right situation could be a boon for both Feliz and for his new team. Feliz could later market himself as a closer and is certainly young enough and talented enough to get another multi-year deal after his next contract is over. And his new team could get a short-term option at closer and the opportunity to deal him before their contract with him expires.
Cons/Weaknesses
Feliz has a lengthy medical history that includes not only Tommy John surgery in 2012, but also arm soreness in 2014 and an abscess in his side in 2015. He also missed time late in the 2016 season to arm discomfort. He failed to reestablish his velocity for several years after Tommy John and had limited success in 2014 and 2015, resulting in his being designated for assignment by the Rangers and non-tendered by the Tigers.
Of course, it's normal for a player to struggle somewhat as he attempts to return from Tommy John surgery. But even in 2016, when Feliz appeared to be fully healthy until September, there were a few speed bumps. Feliz allowed his fair share of fly balls, resulting in ten home runs allowed over 53 2/3 innings. That ten-homer total reflected a very high HR/FB% of 19.2%, and that's likely to come down in 2017. But Feliz's home run tendencies (probably partially a result of his heavy dependence on his four-seam fastball, as well as his unspectacular command) might mean he's not a great fit in a homer-friendly ballpark — although, of course, he did just fine for several seasons in homer-happy Arlington.
Background
Feliz signed with the Braves out of Azua, Dominican Republic in 2005, then headed to the Rangers in 2007 in the Mark Teixeira deal. He won the AL Rookie of the Year award in 2010. His wife, Karina, gave birth to a daughter, Nerali, in 2010. His second child, Neftali Jr., was born in 2015.
Market
Feliz's market has been somewhat quiet thus far, although that isn't necessarily a surprise — through the first two weeks of December, the relief market revolved around elite closers like Aroldis Chapman, Mark Melancon and Kenley Jansen. It's been less than three weeks since Jansen (the last of that group remaining on the market) came to terms, and the holiday season likely slowed activity during some of that time. It emerged last month that the Marlins viewed Feliz as something of a backup plan if they couldn't land Jansen; they ultimately signed a very different type of reliever, Brad Ziegler, instead, but the way they saw Feliz might say something about the way he's valued throughout the industry. A month ago, Feliz was also connected to the Nationals, a match that still makes a degree of sense. Any number of other teams could also enter the fray given the right price, since Feliz could conceivably be used in a variety of roles. The Pirates' signing of Daniel Hudson, as well as the significant commitment Feliz might require, make a return to Pittsburgh unlikely.
Expected contract
MLBTR predicts Feliz's status as one of the better setup men available this winter will help the BTI Sports client land a three-year, $18MM deal.
Photo courtesy of USA Today Sports Images.