Nearly two months have passed since the Rangers lost longtime primary first baseman Mitch Moreland, who signed a cheap deal with the Red Sox in early December. Moreland was never particularly spectacular as a member of the Rangers, with whom he batted .254/.315/.438 in 2,762 plate appearances from 2010-16, but the three-time 20-home run hitter's departure has left the club without an established option at first.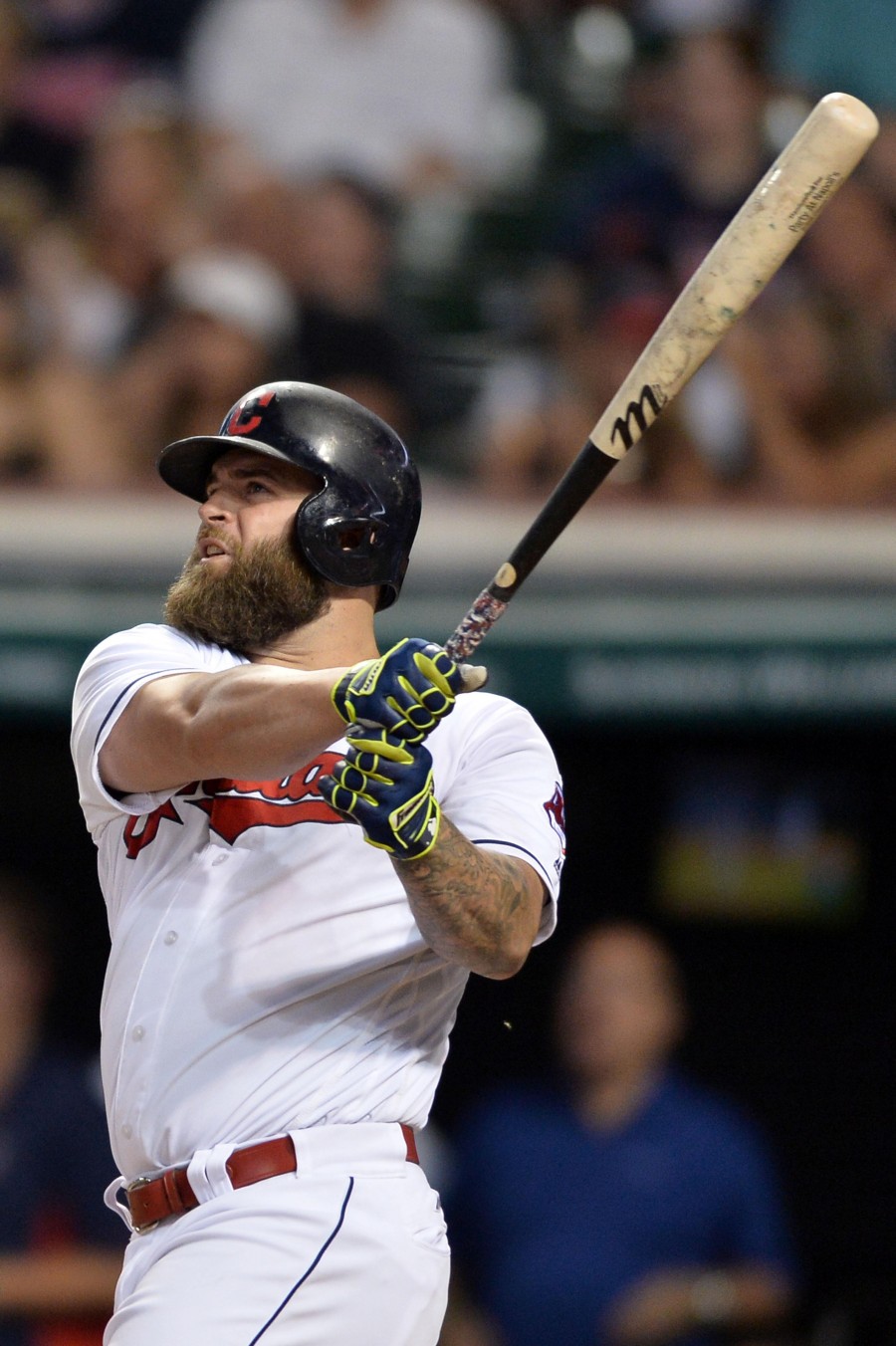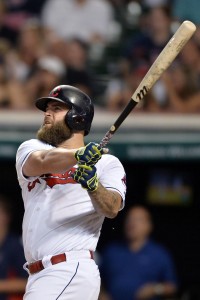 [RELATED: Rangers Depth Chart]
Led by general manager Jon Daniels, the Rangers have been on the hunt for a first base/designated hitter type to help replace Moreland and Carlos Beltran, who signed with AL West rival Houston one day before Moreland went to Boston. Texas hasn't reeled in anyone yet, though, largely because it hasn't been willing to make multiyear commitments in free agency. The Rangers have signed three players – Tyson Ross, Andrew Cashner and Carlos Gomez – to major league deals this offseason, and all received one-year contracts.
Texas, which would like to at least partially fix its first base/DH issues by signing yet another player to a single-year pact, has targeted two-time Ranger Mike Napoli. Having hit .239/.335/.465 with 34 home runs as an Indian last season, Napoli would be a capable replacement for Moreland. The 35-year-old has not been amenable to the Rangers' one-year offer, however, and they don't seem open to locking him up through 2018.
Fellow free agent slugger Chris Carter has also drawn the Rangers' attention after co-leading the National League with 41 home runs in 2016. Carter's blend of power and patience is enticing, but his low-contact, high-strikeout ways and negative defensive and baserunning value led the Brewers to non-tender him in December. Those flaws have also prevented him from landing anywhere else since. As is the case with Napoli, the Rangers are open to adding Carter, but only for one year (on an incentive-laden accord, no less).
With Brandon Moss now off the market, Pedro Alvarez is arguably the second- or third-best free agent first baseman/DH remaining (depending on your opinion of Carter). To this point, though, the Rangers haven't been connected to him or other unsigned options like Mark Reynolds, Adam Lind, Logan Morrison or Ryan Howard.
If Texas doesn't pick up a free agent to potentially slide in at first/DH, they could let in-house options sink or swim to at least begin the season. The Rangers have added multiple brand names – first baseman James Loney and former superstar outfielder Josh Hamilton – on minor league deals this month. The contact-oriented Loney didn't hit with either the Rays or Mets during the past two seasons, which led to a dismal minus-1.5 fWAR over 744 plate appearances. Hamilton has no first base experience, meanwhile, and has played in only 50 games since 2015 (none last season) while dealing with major injury issues. Thus, the Rangers would be hard pressed to expect much from him or Loney in 2017. The same applies to Ryan Rua, a lifetime .255/.308/.404 hitter across 464 PAs.
Other than those three, the Rangers possess a pair of 23-year-olds, Jurickson Profar and Joey Gallo, who used to be elite prospects and who could play significant roles during the upcoming season. The switch-hitting Profar is the front-runner to start the campaign at first for the Rangers, but his production (.235/.311/.341 in 648 PAs) hasn't come close to matching the hype he garnered in his prospect days. The lefty-swinging Gallo could begin in the minors, and even if he doesn't, his prodigious power comes with worrisome swing-and-miss tendencies. Gallo has struck out in just under 50 percent of his 153 trips to the plate in the majors, which would be less alarming if not for the lofty strikeout rates he has also posted in the minors.
As evidenced above, the Rangers have a high quantity of choices to fill two lineup spots, but there isn't a single one who's a good bet to succeed at the big league level in 2017. On the other hand, the track records of Napoli and Carter suggest they'll fare well offensively next season, but will one of them (or another free agent) end up in Texas? Or will the reigning American League West champions go forward with what they have and perhaps reevaluate during the season?
(Poll link for Trade Rumors App users)
[polldaddy poll=9650764]
Photo courtesy of USA Today Sports Images.