We last checked in on the top available free agents almost a month ago, and since then, four of our top ten — Jose Bautista, Mark Trumbo, Michael Saunders and Neftali Feliz — have come off the board. Here's a look at the top ten remaining at this point, with rankings from MLBTR's November Top 50.
15. Jason Hammel. Hammel's reported market has been curiously quiet all winter despite a typically solid 2016 season in Chicago. Since the new year, he's been connected to the Orioles, Rangers and Yankees, although the Orioles look less likely now than they did before adding Trumbo. Hammel also changed agents this winter; one imagines it's been a frustrating offseason for him.
16. Matt Wieters. Mark Polishuk took a close look at Wieters' market earlier this weekend. The Braves' recent signing of Kurt Suzuki would seem to limit Wieters' options somewhat. A return to the Orioles to share the catcher position with Welington Castillo is a possibility, although, as Mark pointed out, that arrangement doesn't seem to bode well for Wieters' chances of landing a big free-agent contract in the future. Wieters has also been connected to the Angels.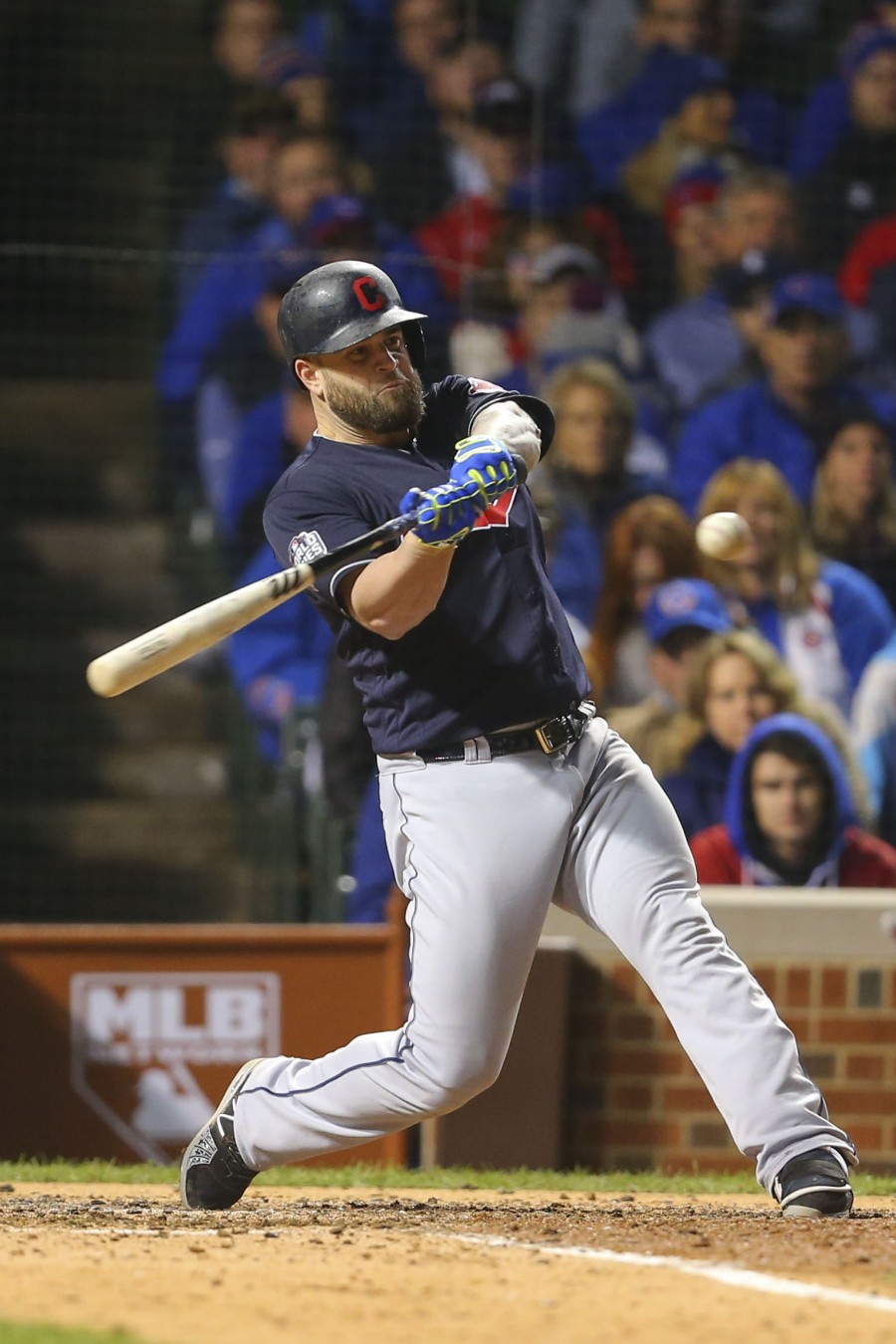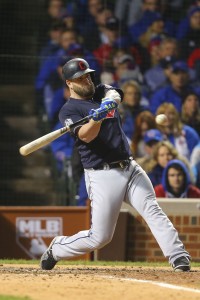 21. Mike Napoli. With Edwin Encarnacion and Trumbo off the board, Napoli could be the next 1B/DH domino to fall. A return to the Rangers might be the strongest possibility at this point, and since the Rangers had interest in Trumbo, it might make sense for talks to intensify now that Trumbo is off the board. Texas has also recently been connected to fellow righty slugger Chris Carter, however.
23. Greg Holland. Holland reportedly could pick his team in the next week, capping an offseason in which he's been connected to nearly everyone. Holland reportedly hopes for a two-year deal with an opt-out after the first year; it's unclear which teams might consent to that arrangement, given that such a contract would require Holland's new team to assume most of the risk of his return from injury while limiting its reward.
24. Travis Wood. Reports on Wood's market have been few and far between this month. One potentially interesting development, though, has been the Rangers' signing of Tyson Ross. Ross had also been connected to the Cubs, and it appeared possible the Cubs could attempt to re-sign Wood as a backup plan as they search for rotation depth.
30. Brandon Moss. Most of the news surrounding Moss in the past month has connected him to teams that no longer seem especially likely to sign him, such as the Orioles (who re-signed Trumbo), Blue Jays (who re-signed Bautista) and Phillies (who signed Saunders). The Rays have been connected to a variety of veteran hitters this offseason and would seem to be a possibility for Moss, although they might prefer a right-handed hitter. With a number of sluggers still available (including Napoli, Carter, Pedro Alvarez and Mark Reynolds), Moss might have to continue to wait for his rolling stone.
31. Joe Blanton. The veteran righty makes his first appearance on this list after a strong season (2.48 ERA, 9.0 K/9, 2.9 BB/9) in the Dodgers bullpen. He's recently been connected to the Rockies, although there have been few reports on his market.
34. Sergio Romo. As with Blanton, there has been little recent reporting on Romo's destination, although it recently emerged that the Brewers had interest in Blanton before adding Feliz. Feliz and Santiago Casilla recently signing could conceivably lead teams still looking for late-inning help to turn to Romo, however.
38. Fernando Salas. There's been virtually nothing on Salas this winter, except one report that made him one of an extremely long list of relievers connected to the Marlins' before that team's additions of Brad Ziegler and Junichi Tazawa. One would think, though, that the 31-year-old would attract some late interest, particularly given his excellent 2016 stretch run with the Mets. Unlike Holland and Romo, he doesn't have much closing experience, although he was successful in a half-season run as the Cardinals' closer in 2011.
39. Boone Logan. The veteran lefty is one of several solid southpaw relief options remaining on the open market, including Wood (although it's unclear whether Wood will start or relieve next year), Jerry Blevins and J.P. Howell. Other lefties (including Brett Cecil, Mike Dunn, Marc Rzepczynski, and, of course, Aroldis Chapman, although he's clearly in a different category than the rest) have done quite well for themselves this winter; it's unclear whether the crop of remaining lefty free agents will be able to do the same.
Photo courtesy of USA Today Sports Images.