Mike Napoli is back for a third tour with the Rangers. Texas announced today that it has signed the slugging first baseman/designated hitter to a one-year contract that includes a club option for the 2018 season. The deal will reportedly guarantee Napoli $8.5MM in the form of a $6MM 2017 salary and a $2.5MM buyout on an $11MM option for the following season. Napoli is represented by Brian Grieper of Paragon Sports. The Rangers have an open spot on the 40-man roster after placing both Prince Fielder and Jake Diekman on the 60-day disabled list this week.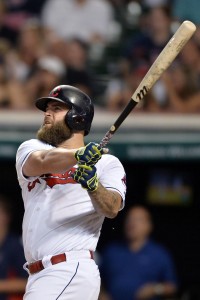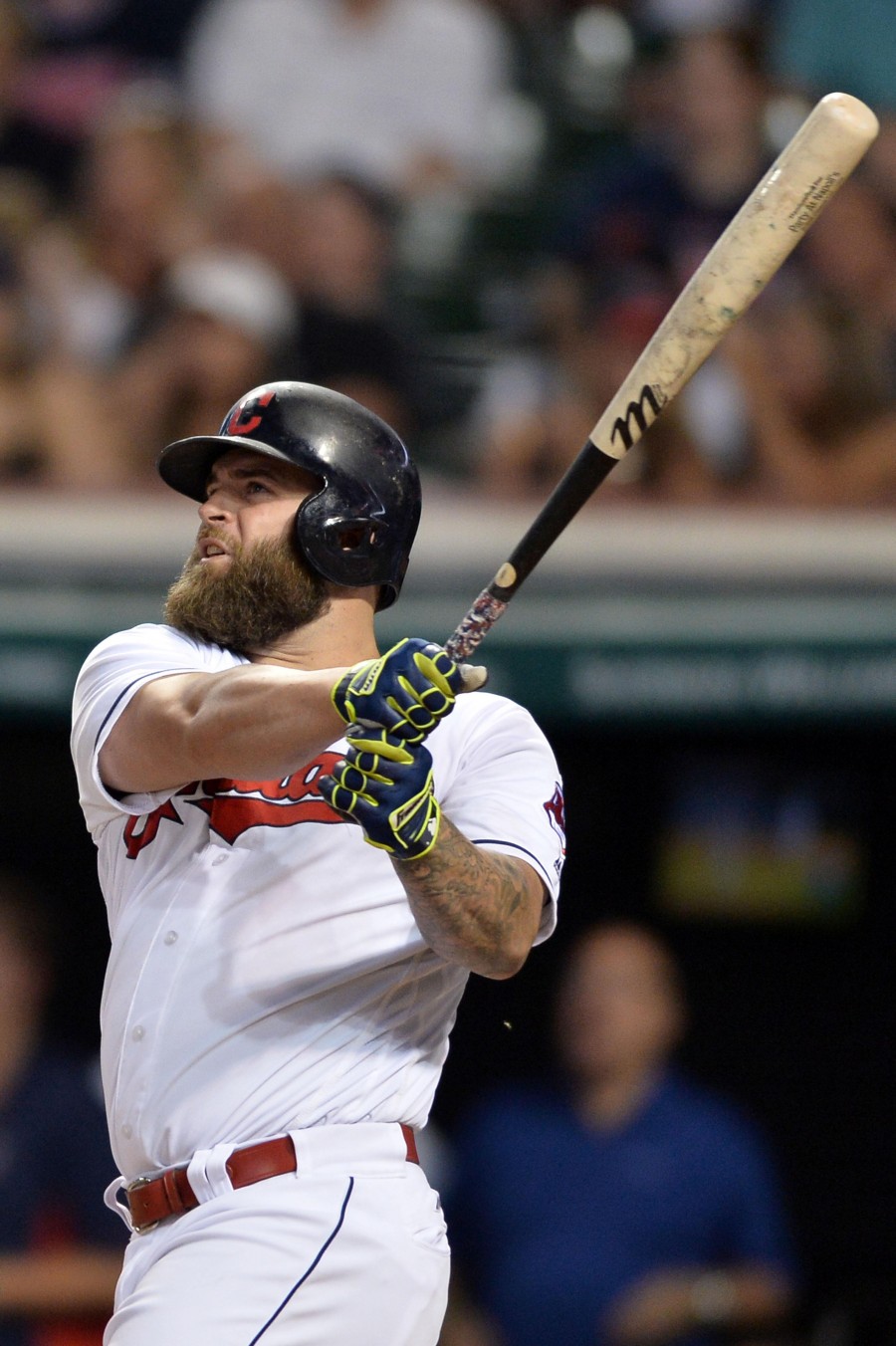 [Related: Updated Texas Rangers Depth Chart]
Napoli spent 2016 with the American League-winning Indians, who signed him to a one-year, $7MM pact last January. The well-regarded clubhouse presence went on to mash 34 home runs and post an overall line of .239/.335/.465 in 645 plate appearances. As is the case with fellow 2016-17 free agent Chris Carter, Napoli brings an enticing power/patience mix to the plate, but both his tendency to strike out (he fanned 30.1 percent of the time last season) and issues on the base paths detract from his offensive value. Plus, the normally respectable defender is coming off a rough year at first, where he logged career worsts in Defensive Runs Saved (minus-4) and Ultimate Zone Rating (minus-4.4) over 859 1/3 innings.
Although flawed, the lifetime .252/.352/.480 hitter gives the Rangers an established first base/DH, which is an obvious need. The reigning AL West champions have been lacking at each position since Mitch Moreland and Carlos Beltran departed in free agency earlier this winter. In-house options to fill those spots include two 24-year-olds with limited major league track records — Jurickson Profar and Joey Gallo — as well as an unspectacular group of veterans consisting of Ryan Rua, James Loney and former superstar Josh Hamilton.
Napoli, of course, is hardly a foreign commodity for Rangers GM Jon Daniels and the Texas front office. The postseason veteran spent the 2011-12 seasons in Texas and hit quite well — slashing .275/.379/.552 in 221 total games before going on to spend most of the next three seasons in Boston. The Red Sox traded him back to Texas in August 2015, and Napoli will now return for yet another stint with the reigning AL West champions.
FanRag's Jon Heyman reported that talks between the two sides were escalating (Twitter links). Jeff Wilson of the Fort Worth Star-Telegram first reported the one-year agreement (Twitter link). Evan Grant of the Dallas Morning News added some context on the size of the eventual contract (Twitter links). Jim Bowden of ESPN and MLB Network Radio on SiriusXM reported the $8.5MM guarantee and the inclusion of an option (Twitter link). FOX's Ken Rosenthal added details on the annual breakdown of the deal (Twitter link).
Photo courtesy of USA Today Sports Images.