MARCH 30, 10:18am: Texas will announce the deal today, per Rangers executive VP of communication John Blake (via Twitter). He also confirmed the six-year term, beginning in 2017, and presence of a single club option.
Jon Heyman of Fan Rag has the full breakdown: Odor receives a $2MM signing bonus, with salaries of $1MM, $3MM, $7.5MM, and $9MM before the would-be free-agent years, which are valued at $12MM apiece.
8:15am: The deal is official, Jeff Wilson of the Fort Worth Star-Telegram tweets. The option year is valued at $13.5MM, with a $3MM buyout.
MARCH 25: The Rangers are "increasingly optimistic" of finalizing a contract extension with second baseman Rougned Odor before Spring Training is over, Evan Grant of the Dallas Morning News reports.  The deal "may only be lacking formalities" at this point.  Grant reports the deal is six years in length, while FanRag Sports' Jon Heyman reports that Odor will earn $49.5MM and the contract also contains a club option year.  Odor is represented by the Beverly Hills Sports Council.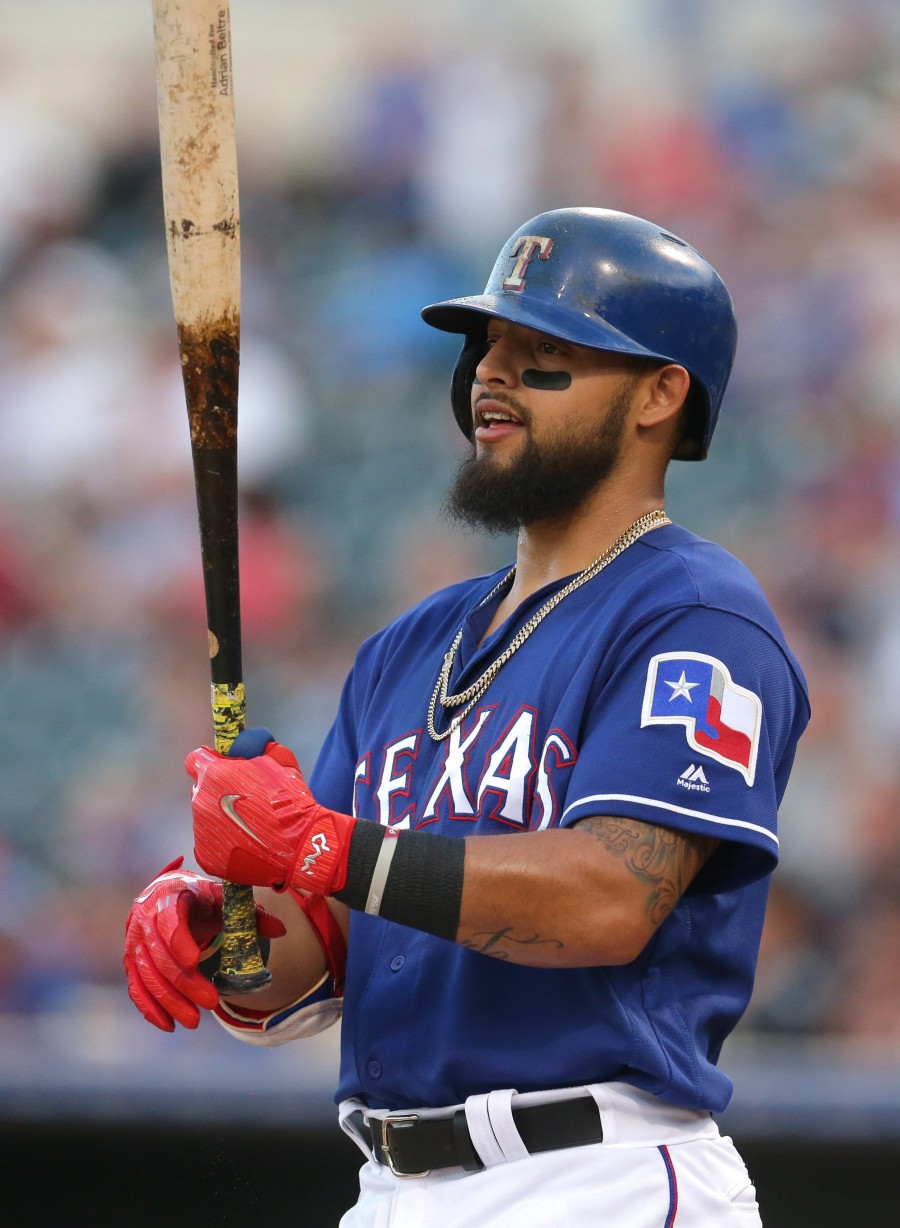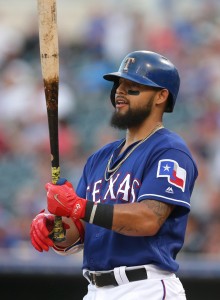 The two sides have discussed a long-term deal at various points over the last year, and Odor may have helped his case delivering a 33-homer season in 2016, albeit with a unimpressive on-base percentage (Odor hit .271/.296/.502 over 632 PA).  Odor's defense at second base has also drawn consistently below-average grades.  While some deficiencies exist, however, Odor did generate 4.4 fWAR over the last two seasons and he just celebrated his 23rd birthday last month.
Odor is already slated to earn $563, 180 this season in his final year as a pre-arbitration player.  Assuming the extension overwrites that salary, then the six-year agreement will cover 2017, Odor's three arbitration-eligible seasons and his first two free agent years.  Should Texas exercise that club option for 2023, that will extend the Rangers' control through Odor's third free agent year, though he'd still be just 30 years old when he'd be eligible for the open market.
The deal is only slightly less expensive than the six-year, $52.5MM extension Jason Kipnis signed with the Indians prior to the 2014 season, which was a deal often used as a comparable during Odor's extension talks (and also negotiated by the Beverly Hills Sports Council).  Kipnis signed his deal entering his age-27 season but also had a more solidly established track record as a star player, so those two factors could have weighed out to deliver Odor roughly the same amount of money.
Rangers GM Jon Daniels has long sought to lock up star players (both young and old) throughout his tenure in the Texas front office, with Odor joining the likes of Elvis Andrus, Adrian Beltre, Ian Kinsler, Martin Perez, and Derek Holland as notable Rangers who inked long-term deals with the team.  The Rangers could face a somewhat more difficult challenge in reaching extensions with two veteran stars (Yu Darvish and Jonathan Lucroy) before the two hit free agency next winter.
Photo courtesy of USA Today Sports Images.