Major League Baseball's 2017 season is already at the quarter pole, making it a reasonable time to begin evaluating potential trade candidates. Of the seven players featured below, five have found themselves in trade rumors dating back to last season. Meanwhile, the other two signed short-term contracts with bottom-feeding teams during the winter and, as a result, entered the year as prospective trade chips. While there are more than seven trade possibilities around the majors who are underperforming (some of whom are part of Jeff Todd's expansive, must-read piece from earlier this week), this particular group stands out…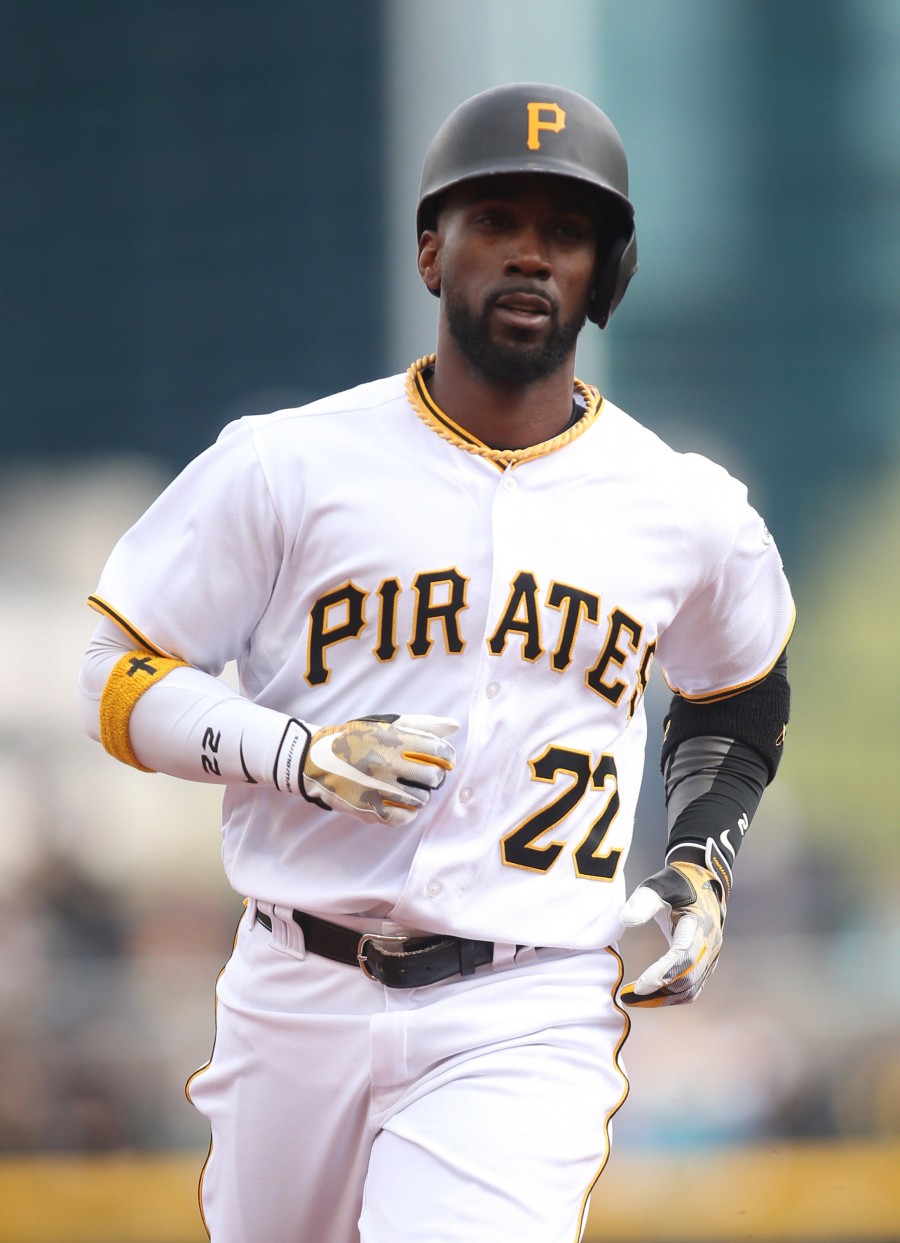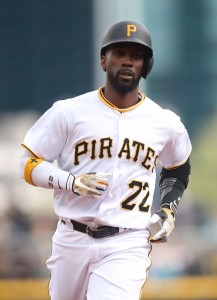 Andrew McCutchen, Pirates: Few players had more fascinating offseasons than McCutchen, a five-time All-Star who looked like a strong bet to leave the Pirates via trade over the winter. Ultimately, no one was willing to meet the Pirates' reportedly astronomical asking price for the longtime face of the franchise, so they retained McCutchen but moved him from center field to right field. At the time, McCutchen was coming off the worst season of his career as a defender, hitter and baserunner. While a bounce-back could still be in the offing this season for McCutchen, who's back in center as a result of Starling Marte's 80-game suspension, the 30-year-old hasn't shown many signs of a reawakening yet.
Encouragingly, McCutchen has stolen five bases on six attempts (far better than last season's six steals on 13 tries), yet he owns a meager .215/.286/.386 batting line in 175 plate appearances and has already cost the Bucs four runs in 244 innings as a center fielder, per Defensive Runs Saved. Offensively, McCutchen's ridiculously low .233 batting average on balls in play won't last, which will lead to better production, but his days of being a force at the plate could be over. According to expected weighted on-base average (xwOBA), which uses exit velocity and launch angle to judge hitters, McCutchen should have a .325 wOBA. That's much better than his actual wOBA, .292, but barely superior to the .319 league average. Given McCutchen's mediocre production since last season, his once-appealing contract no longer looks as though it'll enhance his trade value. He's on a $14MM salary this year and carries a $14.5MM club option for 2018.
Brian Dozier, Twins: Like McCutchen, Dozier was prominent in trade rumors over the winter, when it looked as if the Twins would send the second baseman to the Dodgers. However, fresh off a season in which he mashed 42 home runs and stole 18 bases on 20 attempts, the Twins balked at swapping Dozier for high-end pitching prospect Jose De Leon. It's up for debate whether that will go down as a mistake for Minnesota, which has exceeded expectations so far this year.
The Twins' success has come without peak Dozier, who has hit a so-so .230/.331/.385 in 157 PAs, seen his ISO drop from a lofty .278 last year to .156 this season and successfully swiped just six of 11 bases. It's also worth noting that, compared to 2016, the 30-year-old is hitting far more ground balls, far fewer fly balls and pulling the ball much less, all of which bodes poorly for his power output. That's not to say the well-rounded Dozier will continue to post pedestrian numbers, though, as he's in the midst of a solid May after a quiet April and is running quality walk and strikeout rates of 12.1 percent and 18.5 percent, respectively. Moreover, his xwOBA sits at .353, indicating his .315 wOBA is largely the product of bad luck. Nevertheless, Dozier doesn't look like the player he was a year ago, and he's gaining on a trip to the open market after the 2018 season. As such, if the Twins fall out of contention and put Dozier back on the block, he's probably not going to return a De Leon-type prospect.
Jeremy Hellickson, Phillies: The Phillies are already willing to listen to offers for Hellickson, which isn't surprising considering they're a rebuilding team and he's on a one-year contract. Despite his 3.44 ERA over 49 2/3 innings, though, the right-hander doesn't have the makings of a rotation stabilizer for a playoff-caliber team in need of starting help. Hellickson, after all, ranks last among qualified starters in strikeouts per nine innings (3.62) and strikeout percentage (9.9). He's also benefiting from an unsustainable BABIP (.205) and a home run-to-fly ball ratio (12.2 percent) that could skyrocket if his 33.9 percent ground-ball rate and 44.8 percent fly ball mark don't start going in different directions. And while Hellickson has only surrendered a .300 wOBA against and essentially turned opposing hitters into the 2016 version of Yonder Alonso (who wasn't good), his xwOBA (.364, right in line with Manny Machado's .366 last year) portends trouble. Hellickson's not cheap, either, as he accepted the Phillies' qualifying offer last fall and is making $17.2MM as a result.
Michael Saunders, Phillies: Then with the Blue Jays, Saunders was among the game's top offensive players during the first half of last season, which led to his first All-Star berth. Saunders fell off a cliff as the season went on, however, and has continued to struggle in 2017. Now with the Phillies on a one-year, $9MM contract (with a $10.5MM club option for 2018), Saunders has batted a meek .239/.287/.403 in 143 trips to the plate. It's nice that the 30-year-old's strikeout and swinging-strike rates have dropped off significantly since last season, but his walks and ISO have also experienced notable declines. Further, Saunders' xwOBA matches his .295 wOBA, so it's hard to bank on a turnaround. Consequently, it's hard to bank on Saunders having much of any trade value. It's fair to say that isn't what the non-contending Phillies had in mind when they handed him a short-term pact.
Todd Frazier, White Sox: As is the case with Dozier, Frazier's xwOBA (.353) is quite promising. However, the actual production hasn't been there for the 31-year-old, who's slashing just .200/.285/.358 with four home runs and a .158 ISO in 137 PAs. Frazier entered this season having combined for 104 homers (40 in 2016) and a .223 ISO over the prior three years, and both his power-hitting ways and plus defense during that span helped offset a .316 on-base percentage. Frazier is walking more and striking out less than ever, and his .220 BABIP will rise, so those factors plus his aforementioned xwOBA create reasons for hope. Given that he's in the final year of his contract and playing for a bad team, Frazier looks like a shoo-in to switch homes prior to the trade deadline. Until then, the White Sox are left to hope Frazier's production positively regresses and increases his value. So far, the $13MM man has at least one potential suitor.
Melky Cabrera, White Sox: With a .238/.282/.318 line in 163 PAs, Cabrera has been even worse than his teammate Frazier, which certainly isn't ideal for a White Sox club that would like to acquire long-term assets for its veterans on expiring contracts. Cabrera has hit well at times in the past, including last season, but as a poor defensive outfielder who's not producing at the plate, he doesn't look like someone any contender would want at the deadline. While the 32-year-old's .265 wOBA could regress toward his .326 xwOBA, the latter figure still isn't particularly good for a player who doesn't offer value in the field or on the base paths.
Bartolo Colon, Braves: Since his improbable resurgence in 2011, the fun-loving Colon has offered quality innings in three teams' rotations, most notably the Mets' from 2014-16. Unfortunately for the scuffling Braves, who signed Colon to a one-year, $12.5MM deal in the offseason, that hasn't continued in his age-44 season. After racking up four straight 190-plus-inning seasons prior to 2017, Colon hasn't completed six frames in a start since April 21. He also has just two quality starts in nine attempts, the latest of which came April 16. All told, Colon has managed a dreadful 6.38 ERA in 48 innings (up from 3.43 last year), and his .357 xwOBA doesn't indicate that a significant amount of bad luck has gone into the unsightly wOBA (.368) he has surrendered. Barring drastic improvement over the next couple months, it's hard to imagine any playoff hopeful dealing anything of consequence for Colon, who looked like a potential trade chip in the making when rebuilding Atlanta added him in November.
Photo courtesy of USA Today Sports Images.