The White Sox announced following tonight's blockbuster trade that they will promote minor league infielder Yoan Moncada to the Majors tomorrow. Acquired in the team's offseason trade of Chris Sale, Moncada is widely regarded as one of the game's top overall prospects and ranks as MLB's No. 1 prospect according to Baseball America, MLB.com and Baseball Prospectus.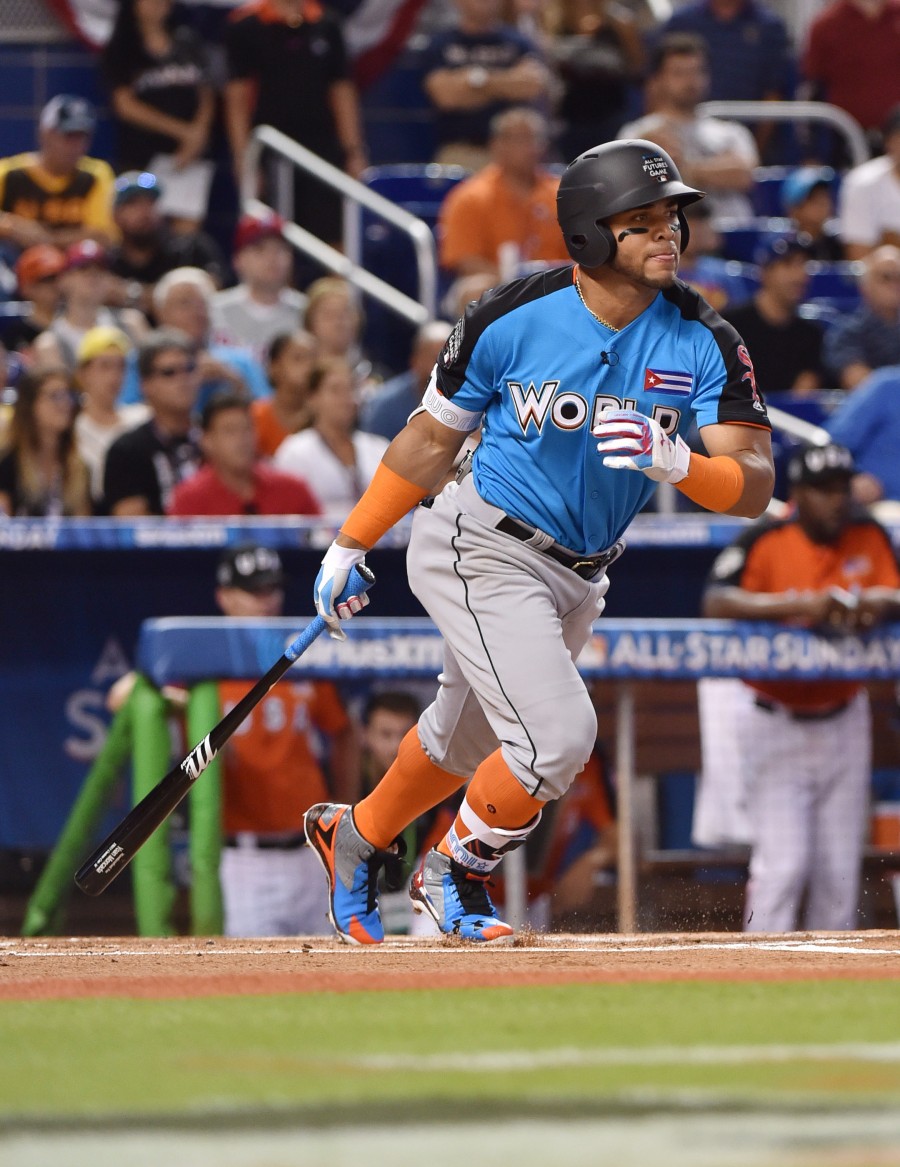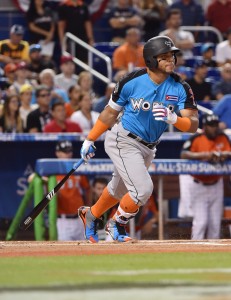 Moncada, 22, is off to an excellent start in Triple-A Charlotte, hitting .285/.381/.452 with a dozen homers, nine doubles, three triples and 17 steals (in 24 attempts). He should get everyday at-bats for the Sox at second base, where he's played exclusively thus far in Triple-A this season.
This won't be Moncada's first exposure to the Majors, as he appeared with the Red Sox late in the 2016 campaign but looked overmatched by big league pitching at the time. In a tiny sample of 20 plate appearances, Moncada was able to notch four hits but also struck out a whopping 12 times. Strikeouts remain an issue for Moncada in Triple-A, though he's made modest improvements in both his strikeout and walk rates this season.
Reports on the switch-hitting Moncada tout him as a potential five-tool player — one who can hit for high average with power, speed, and above-average defense at second base for years to come. His left-handed swing has drawn comparisons to that of Robinson Cano. Baseball America's report on Moncada marvels at his athleticism, touting that he "possesses the size and strength of a linebacker and he runs like a runaway locomotive."
If there are any questions about Moncada, they're largely about his hit tool, though not to the point where many evaluators are too concerned about his future. ESPN's Keith Law isn't quite as high on Moncada, but even as a slightly more skeptical observer, he pegged him as baseball's No. 13 overall prospect earlier this month. Law writes that Moncada still profiles as an above-average regular at second even if his discipline never fully comes around.
Moncada entered the season with just 31 days of Major League service time, and given the timing of his promotion, there aren't enough days left on the calendar for him to reach the requisite 172 days of service to notch his first full year. The best he can do is wrap up the season with 106 days of service, which would eventually leave him shy of Super Two status after the 2019 campaign (assuming no further demotions to alter his service time trajectory). Moncada, then, wouldn't be eligible for arbitration until after the 2020 season and wouldn't qualify as a free agent until the 2023 season wraps up.
Of course, financial considerations aren't necessarily as great a concern for Moncada as they are for most young players. After leaving Cuba, Moncada signed with the Red Sox for a record-shattering $31.5MM signing bonus (that came with a full dollar-for-dollar penalty, meaning he cost Boston $63MM).
Photo courtesy of USA Today Sports Images.