The White Sox and Yankees have agreed to a blockbuster deal that will send Todd Frazier, David Robertson and Tommy Kahnle to New York in exchange for outfield prospect Blake Rutherford, left-handed pitching prospect Ian Clarkin, outfield prospect Tito Polo and veteran right-hander Tyler Clippard. The White Sox have formally announced the deal.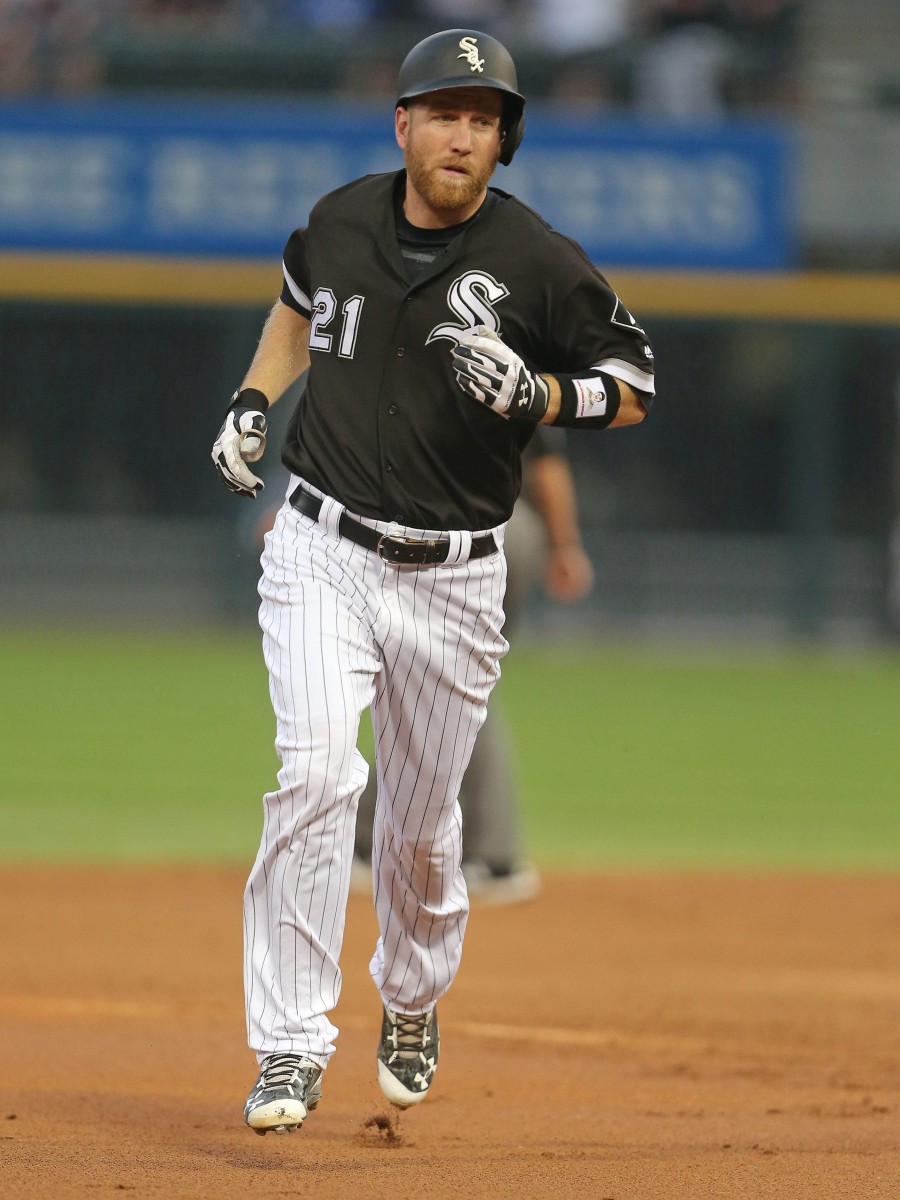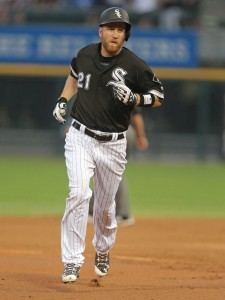 While Frazier has been primarily a third baseman in his career, he does bring 740 innings of experience at first base to the table. That's a clear area of need for the Yankees, who have seen injuries ruin the seasons of Greg Bird and Tyler Austin, while offseason acquisition Chris Carter has been twice designated for assignment and now cut loose back to the open market. The Yankees could deploy Frazier at first base with regularity or put him at third and slide Chase Headley across the diamond, where even his modest production would be an upgrade.
The 31-year-old Frazier is set to hit free agency at season's end, and while his production this year hasn't been up to par, he's turned things on since the the calendar flipped to June. Over his past 37 games, Frazier has batted .234/.361/.508 with nine homers and eight doubles. For a Yankees team that has seen its first basemen bat a collective .208/.295/.391, even Frazier's overall .207/.328/.432 batting line represents a marked improvement, but if he can sustain his recently increased production, it'll be a particular boon for manager Joe Girardi's lineup.
And, in fact, there are plenty of signs that point to some positive regression for Frazier. The slugger has upped his walk rate to a career-high 14.3 percent in 2017 while also cutting his strikeout rate by more than three percent — from 24.5 percent in 2016 to 21.2 percent in 2017. Beyond that, Frazier has cut his infield-fly rate and seen increases in his line-drive and hard-contact rates. As such, it stands to reason that he could continue to improve upon a .214 batting average on balls in play that is currently the second-worst mark among all qualified Major League hitters. Frazier is earning $12MM in 2017, and there's about $4.92MM of that sum remaining on his contract.
[Related: Updated New York Yankees depth chart and Chicago White Sox depth chart]
Robertson, of course, is a known commodity to the Yankees. The righty spent the first seven years of his career in the Bronx, working to an excellent 2.81 ERA with 12.0 K/9 against 3.8 BB/9. Most of his career in New York was spent setting up for future Hall of Famer Mariano Rivera, but Robertson thrived in the ninth-inning spotlight in his final season with the Yanks (following Rivera's retirement), setting him up to sign a four-year, $46MM contract that was at the time one of the five largest contracts ever inked by a reliever.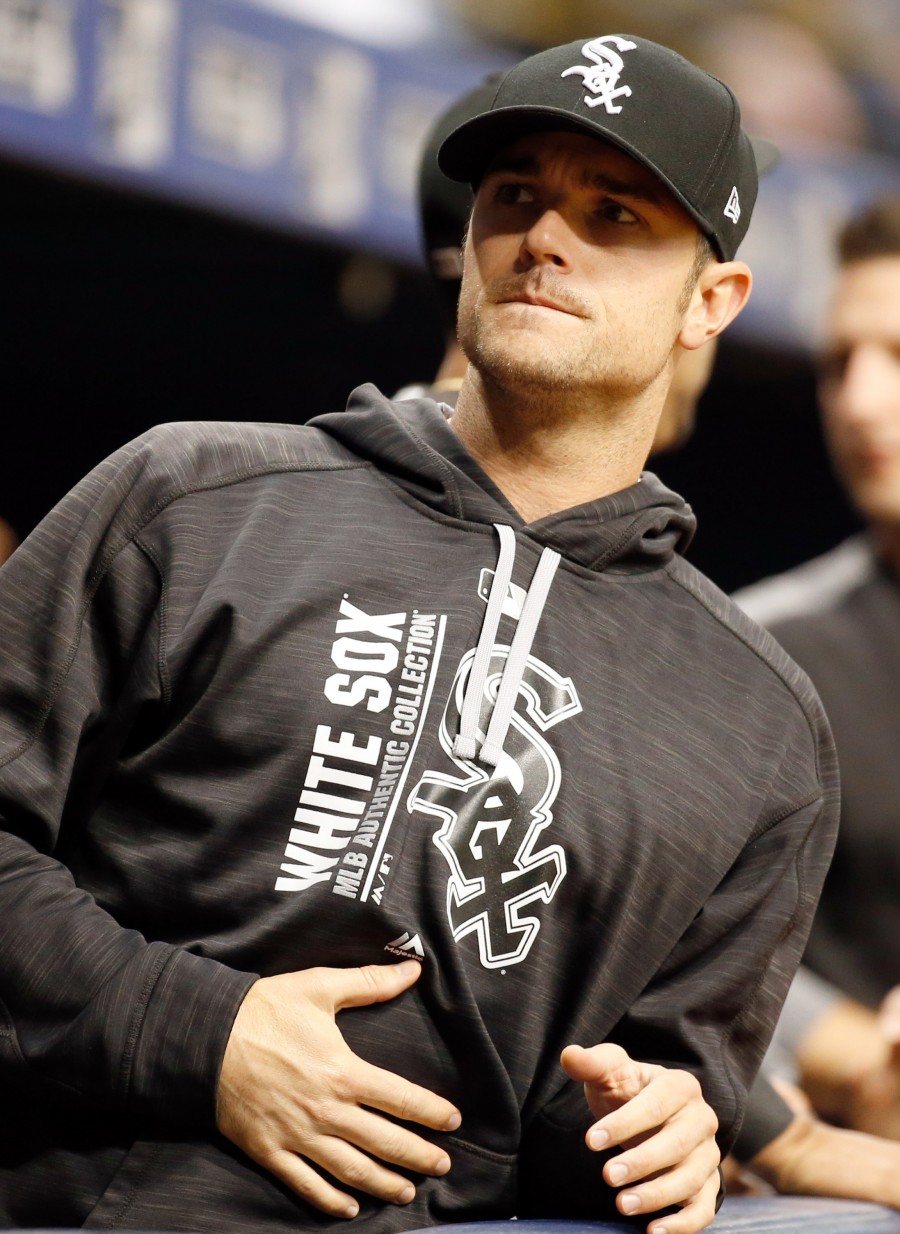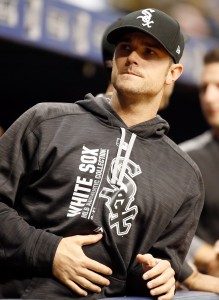 Now 32 years of age, Robertson is halfway through the third year of that contract and is in the midst of his best season with the Sox. Through 33 1/3 innings on Chicago's South Side, Robertson has worked to a 2.70 earned run average with 12.7 K/9, 3.0 BB/9 and an even 40.0 percent ground-ball rate. Like Frazier, Robertson is still owed $4.92MM of a $12MM salary this season. He, however, is signed through next year and is set to earn $13MM in 2018.
As for Kahnle, the 27-year-old was also once property of the Yankees, having risen through their minor league ranks before eventually making his big league debut in Colorado. The flamethrowing righty has long displayed a propensity for missing bats, but he's taken that skill to new heights in 2017 while also dramatically slashing his walk rate. Through 36 innings in 2017, Kahnle has posted a ridiculous 15.0 K/9 rate to go along with a 41.1 percent grounder rate. The resulting 2.50 ERA looks impressive on its own, but metrics like FIP (1.47), xFIP (1.63) and SIERA (1.62) all feel that he may actually be unfortunate to be sporting an ERA even that high.
Further adding to Kahnle's value is that he very much comes with long-term potential. If this proves to be a breakout rather than an aberration, he'd be controllable through the 2020 season via the arbitration process. Kahnle entered the year with just over two years of big league service time, so he'll wrap up the 2017 campaign with three-plus years of service and be arbitration-eligible for the first time.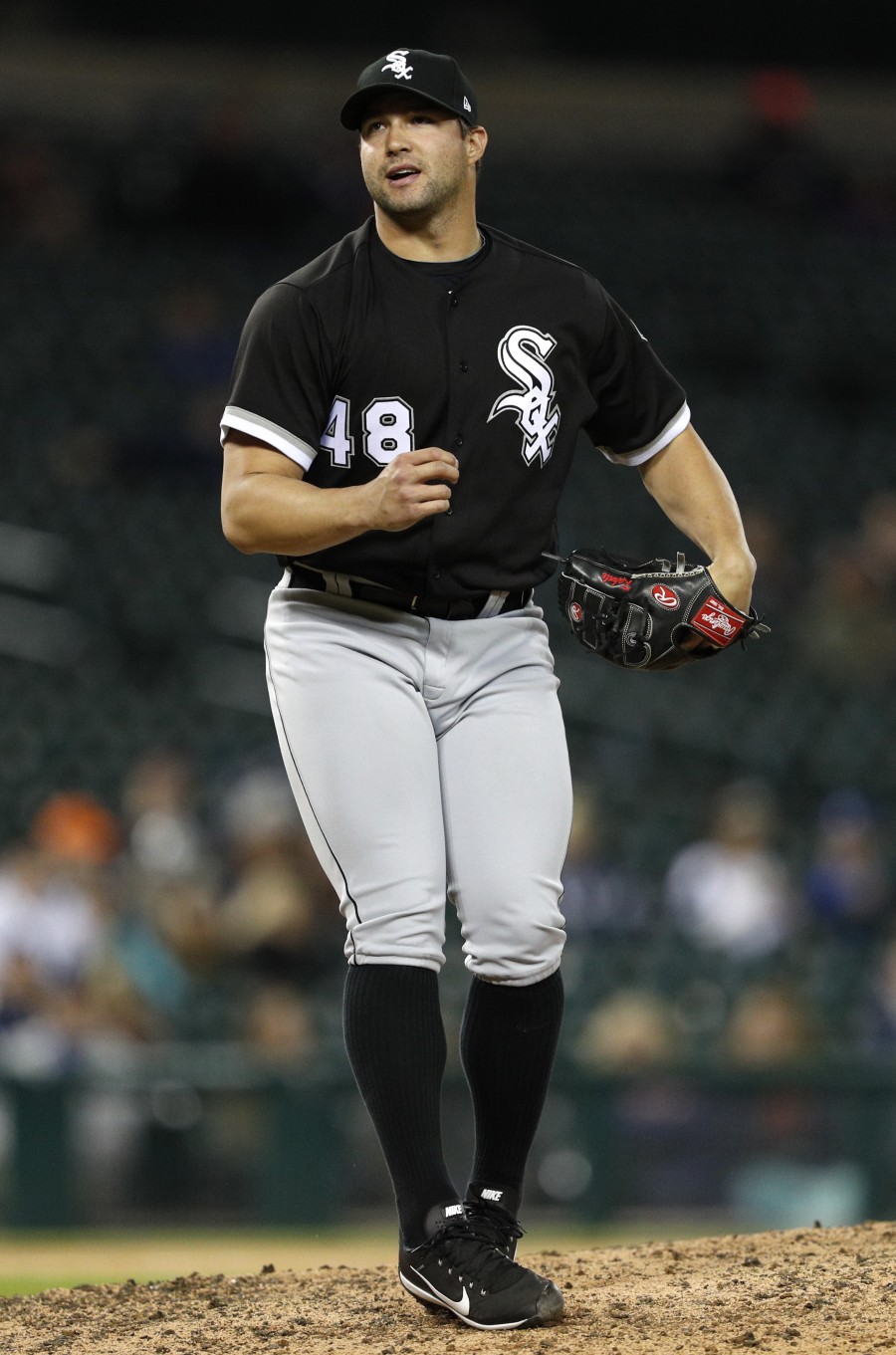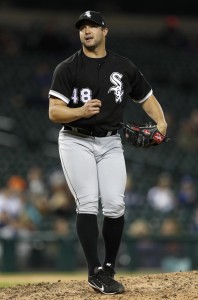 Adding Robertson and Kahnle to a bullpen that already features both Aroldis Chapman and Dellin Betances gives the Yankees a powerhouse relief corps to work with not only in 2017 but also through at least 2018, after which Robertson will be eligible for free agency. That group will be joined by an excellent multi-inning weapon in the form of Adam Warren as well as 26-year-old Chad Green, who is in the midst of his own breakout season — one that closely resembles that of Kahnle (1.75 ERA, 12.3 K/9, 2.5 BB/9 in 36 innings). Chasen Shreve is in the midst of a solid season and seems likely to stick as a left-handed option.
Clippard's inclusion in this deal is primarily a means of offsetting some of the salary that the Yankees are taking on. Signed to a two-year, $12.25MM deal prior to the start of the 2016 season (by the D-backs), Clippard was a solid midseason pickup for New York last year but has struggled to a 4.95 ERA this year thanks to a recent spike in his home run rate. He's still owed about $2.5MM of this season's $6.125MM salary, so his inclusion will negate about a quarter of the $9.85MM that the Yankees are adding to their 2017 payroll in acquiring Frazier and Robertson. He'll also give the ChiSox a veteran option at the back of a very inexperienced bullpen.
Clippard's inclusion may have helped sway the Yankees into parting with a bit more in a what is essentially a three-player package that is headlined by Rutherford. The 20-year-old Rutherford was New York's first-round pick in 2016 (No. 18 overall) and is off to a .281/.342/.391 start with Class-A Charleston. While those numbers don't immediately jump out, he ranked as the game's No. 36 overall prospect on Baseball America's midseason update less than two weeks ago.
Rutherford entered the year as MLB.com's No. 30 overall prospect, though his unspectacular start to the season may well cause that ranking to dip a bit. (He did not, for instance, rank on the midseason Top 50s of ESPN's Keith Law or Baseball Prospectus.) Jim Callis and Jonathan Mayo noted that he has the potential to hit for average and power, though their report notes that he's likely to end up in an outfield corner — probably left field due to an arm that is more average than great.
The Yankees dealt from an area of depth in moving Rutherford, as Aaron Judge has cemented himself in right field, while Clint Frazier is doing his best to cement himself as a big leaguer right now. Beyond that, Aaron Hicks is controlled through 2019, Jacoby Ellsbury and Brett Gardner both remain under contract, and the team is obviously hoping for a full recovery from Dustin Fowler, who suffered a severe knee injury in his MLB debut.
Clarkin, meanwhile, ranked 19th in a stacked Yankees farm system this winter, per Callis and Mayo, while ESPN's Keith Law had him 13th. peg him as a possible mid-rotation starter if all goes according to plan, praising a fastball that sits 90-93 mph and reaches 95 mph. Clarkin commands the pitch well, and Baseball America gives him a chance to have an above-average curveball. He's repeating Class-A Advanced and has impressed with a 2.61 ERA, 7.1 K/9, 3.1 BB/9 and a 53.7 percent ground-ball rate. With 175 1/3 innings under his belt in High-A, the former first-round pick (No. 33 overall, 2013) could conceivably be in line for a promotion to Double-A this summer.
Polo, 22, is hitting .298/.358/.446 with five homers, 13 doubles, seven triples and 25 steals through 316 plate appearances between Class-A Advanced and Double-A this season. The former Pirates farmhand went to the Yankees as part of last season's Ivan Nova trade with Pittsburgh but didn't crack the team's top 30 prospects this offseason.
Bruce Levine of CBS Chicago first tweeted that the Yankees were the "closest" team to landing this trio. Jon Heyman of FanRag Sports said a deal was "very close" (on Twitter). USA Today's Bob Nightengale reported that Rutherford was the headliner (on Twitter). Joel Sherman of the New York Post reported that Clarkin was in the deal (Twitter link). MLB.com's Mark Feinsand reported that the White Sox would take back Clippard and his contract (also via Twitter). Sherman added that there was no additional cash changing hands. Levine tweeted that there was a fourth player in the deal.
Photos courtesy of USA Today Sports Images.