Fresh off yet another strong season, longtime Royals center fielder Lorenzo Cain ranks as one of the best free agents available in this year's class.
Pros/Strengths
Since making his major league debut with the Brewers in 2010, Cain has often mixed average or better production at the plate with top-notch defense and quality baserunning, making him one of the game's most valuable players at his position. Cain held his own in those three facets in 2017 and surpassed the 4.0 fWAR mark for the third time in the past four seasons. Dating back to 2014, his breakout offensive campaign, only 19 position players have logged a higher fWAR than Cain's 17.9, which puts him in company with the likes of Freddie Freeman (18.1), Ian Kinsler (17.4) and Andrew McCutchen (16.8).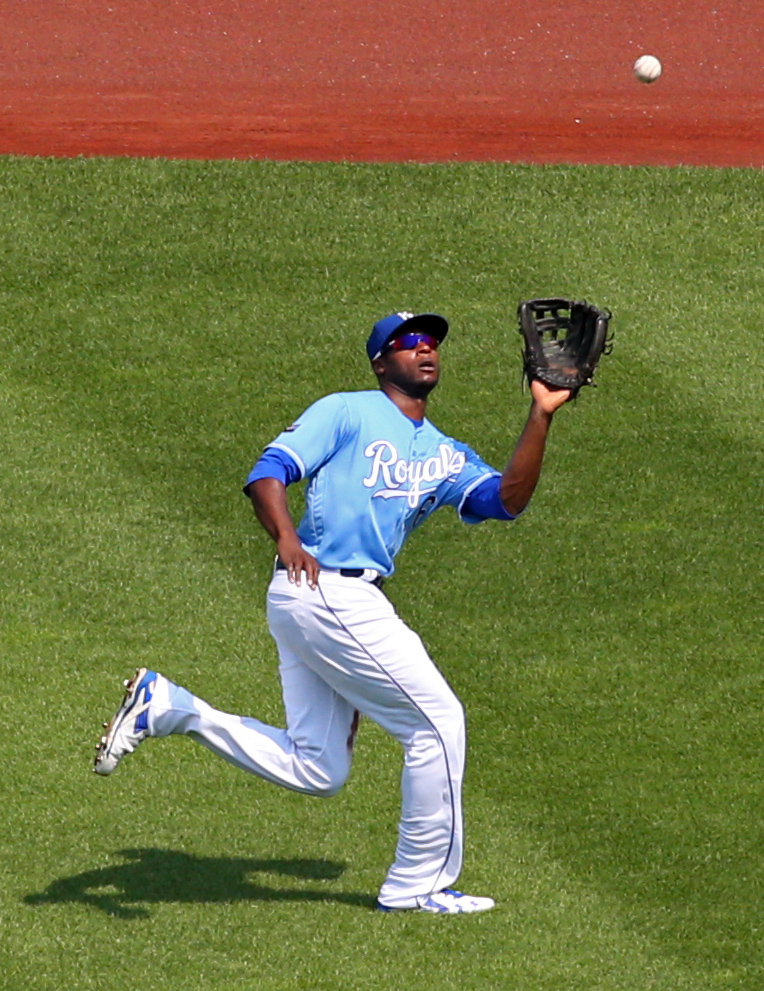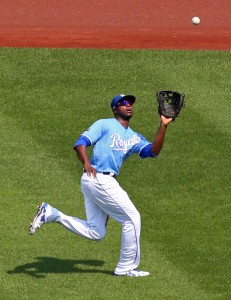 Defense is perhaps Cain's greatest strength, evidenced by his lifetime DRS (73) and UZR (53.8) in center. According to those metrics, Cain wasn't elite in 2017, though he still ranked in the top nine in the league among center fielders in both categories. He placed an even more impressive fifth among all outfielders in Statcast's Outs Above Average metric.
On the offensive side, the righty-swinging Cain has been useful against pitchers of either handedness throughout his career. While his .303/.360/.474 line against southpaws easily trumps his .285/.335/.400 output versus righties, the latter has still been good enough for league-average production, per FanGraphs' wRC+ metric. All told, he has slashed a respectable .290/.342/.421 in 3,051 trips, including a .300/.363/.440 line across a personal-best 645 PAs in 2017. Cain managed to cut his K rate from 19.4 percent in 2016 to a meager 15.5 percent this past season, and has gone down on strikes just 18.6 percent of the time in his career.
Cain's speed has certainly contributed to his solid offensive numbers, helping him run a lifetime .344 batting average on balls in play (including a .340 mark in 2017) and an infield hit rate of 9.9 percent (league average has hovered in the 6.5 percent range since his MLB debut). Unsurprisingly, the fleet-of-foot Cain finished toward the top of MLB last season in Statcast's Sprint Speed metric (16th out of 451 qualifiers). Thanks primarily to his wheels, Cain stole 26 of 28 bases in 2017, ranking fifth in the majors in SB percentage (92.9) along the way. Successful base stealing has been the norm for Cain, who has swiped 127 of 152 bags (83.6 percent) during his career.
Weaknesses/Cons
If you're looking for red flags here, age and injury questions jump to the fore immediately. Cain will turn 32 next April, which will make a long-term deal for him all the more risky, and although he played 155 games last year, he hasn't been that durable. Cain spent time on the disabled list in 2012, '13, '14 and '16, and last season was the only one to date in which he appeared in more than 140 games.
With Cain's legs being so integral to his game, it's certainly fair to wonder just how well he'll age both offensively and defensively. Speed peaks early, after all, and that's all the more concerning for a 30-something hitter who brings minimal power and middling patience to the table. Cain did hit 15 home runs in 2017, but his .140 ISO (.131 lifetime) fell well below the .171 league average.
Background
Cain, a Valdosta, Ga., native, became a professional when the Brewers chose him in the 17th round of the 2004 draft. He ultimately racked up just 158 PAs with Milwaukee before the team traded him, Jake Odorizzi, Alcides Escobar and Jeremy Jeffress to the Royals for Zack Greinke and Yuniesky Betancourt in a December 2010 blockbuster. During his time in the majors, Cain, a client of All Bases Covered Sports Management, has earned approximately $21.76MM, per Baseball-Reference.com.
Off the field, Cain has been involved with the Variety Children's Charity of Greater Kansas City. He and his wife, Jenny, have two sons.
Market
Unfortunately for Cain, most of the teams that received bottom-of-the-barrel production from their center fielders in 2017 don't look like fits for a player who's on the wrong side of 30. Nevertheless, it appears Cain will price himself out of KC, which will net a compensatory pick after the first round of next year's draft if he signs with another club for a guaranteed $50MM-plus or a selection after Comp Round B if he gets less. The Giants, Mets and Blue Jays are reportedly eyeing him, while the Mariners and Rangers have also come up as potential matches. Of those teams, the Giants and Mariners need a center fielder the most. The Mets, Blue Jays and Rangers have experienced CFers on hand in Juan Lagares, Kevin Pillar and Delino DeShields, respectively, though Cain is a better all-around player than each of those three.
Expected Contract
MLBTR forecasts a four-year, $70MM payday for Cain, who could push for a pact that rivals the half-decade-long, $82.5MM deal fellow center fielder Dexter Fowler signed with the Cardinals last winter. The fact that Cain's a year older than Fowler will make a fifth year difficult to obtain, though.
Photo courtesy of USA Today Sports Images.