NOV. 18: Martinez will make $2.8MM over the next three years. His 2021 option is valued at $1.2MM, giving his contract a maximum of $4MM over four years, Jorge Castillo of the Washington Post reports via Twitter.
OCT. 30: The Nationals have formally announced the signing of Martinez to a three-year deal with a team option for the 2021 season.
"We are delighted to bring Dave aboard and excited about what he will bring to our clubhouse and our dugout," said owner Ted Lerner in a statement announcing the hire. "We have been very clear about our goals as an organization and we feel confident we've found the right man to help us reach them."
GM Mike Rizzo also offered a statement on his new skipper: "I am excited to bring Dave into our family. As we went through this process it became clear the type of manager we were looking for — someone who is progressive, someone who can connect with and communicate well with our players, and someone who embraces the analytical side of the game. We came away from the process feeling like there was absolutely no one better suited — who matched up to what this organization needs right now — than Dave."
OCT. 29, 10:16am: A contract is now in place, Janes tweets. It's a three-year deal with an option for 2021.
10:14am: Chelsea Janes of the Washington Post confirms that Martinez is the choice, though she reports that he and the team haven't finished negotiating a deal yet (Twitter link). Notably, the Nationals hired Baker after negotiations with Bud Black fell through. Black looked like a lock to land the job at one point, which is obviously the case with Martinez now.
9:14am: The Nationals will hire Cubs bench coach Dave Martinez as their manager, Jon Heyman of FanRag reports. The Nats will make an official announcement after the World Series, Heyman adds.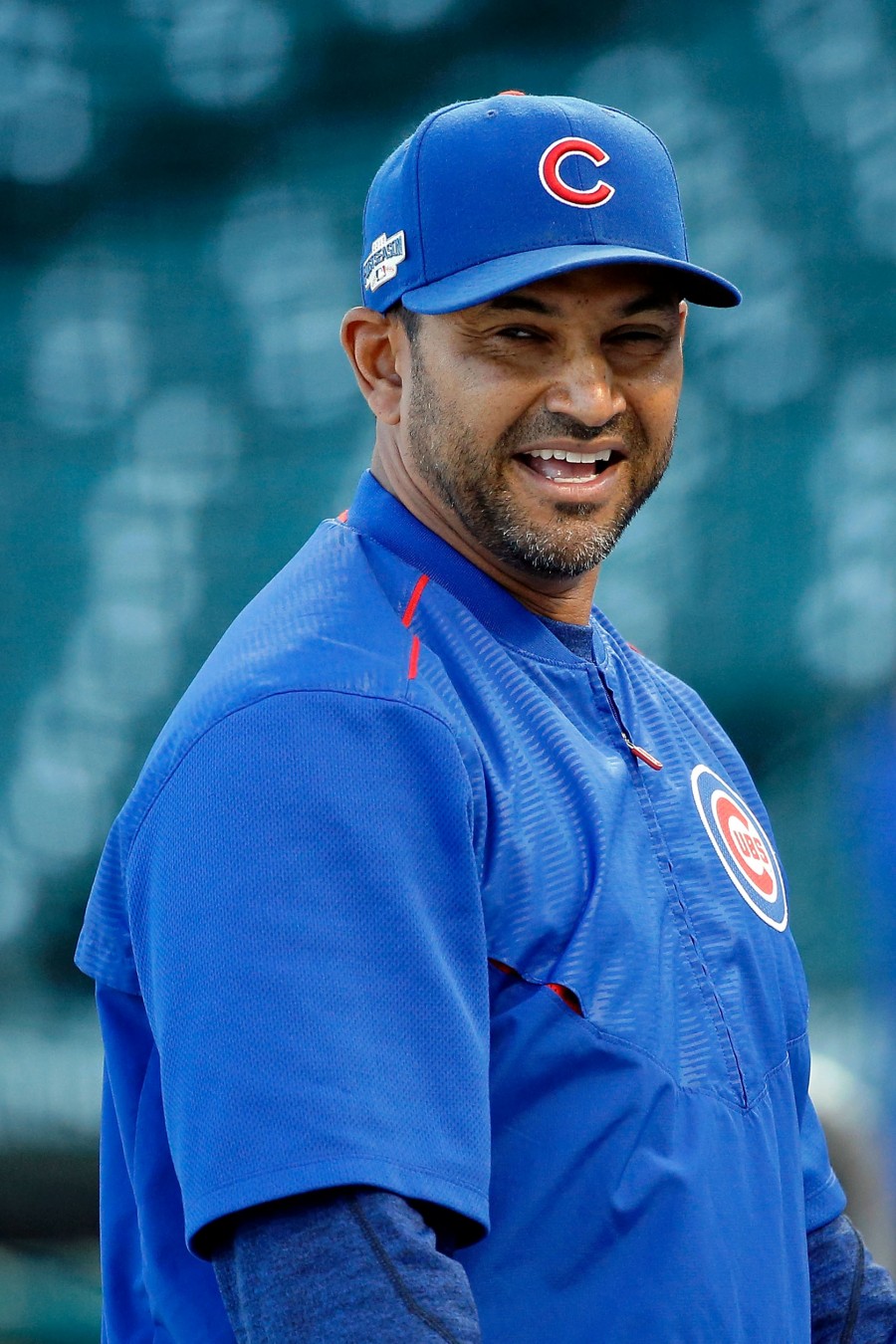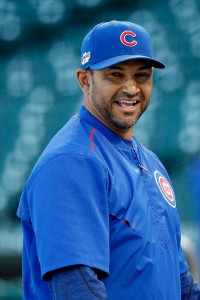 After the firing of Dusty Baker on Oct. 20, the 53-year-old Martinez quickly emerged as the overwhelming favorite to take over in Washington, which chose him over fellow interviewee John Farrell. The Nationals also showed interest in Alex Cora, whom Boston selected as its manager, and Mets hitting coach Kevin Long. Washington received permission to interview Long, but it's unclear whether the two actually met.
Martinez was a major league outfielder from 1986-2001 who also brings plenty of experience in the dugout. He served as manager Joe Maddon's right-hand man in Tampa Bay (2008-14) and Chicago (2015-17), and drew managerial interest from multiple teams in recent offseasons. In fact, the Nationals nearly hired Martinez in 2013 prior to tabbing Matt Williams, who lasted two years before giving way to Baker.
Baker's own two-year era was a resounding success during the regular season, as Washington piled up 192 wins and back-to-back National League East titles, but the club's playoff struggles led to his ouster. The Baker-led Nationals were unable to get past Martinez's Cubs in the National League Division Series this year, leading general manager Mike Rizzo to declare that "winning a lot of regular season games and winning divisions is not enough."
Given the talent on hand, the Martinez-guided Nationals figure to once again end up as one of the majors' premier teams in 2018. The Nationals' collection of quality players surely made their managerial vacancy appealing to Martinez and others, but the job does come with drawbacks. The position doesn't seem to feature much stability, for one, nor is Washington regarded as a franchise willing to spend much on a manager. Further, the Nationals could lose two of their best players – right fielder Bryce Harper and second baseman Daniel Murphy – to free agency in a year.
With Harper and Murphy in the fold for at least another season, the Nats will turn to a neophyte manager to win over a clubhouse that's reportedly "upset" with Baker's exit. Martinez has long been a well-regarded assistant, though, and both his openness to analytics and Spanish-speaking ability should serve him well in his new role.
Photo courtesy of USA Today Sports Images.