The Angels announced that they've signed infielder Zack Cozart to a three-year contract. It's a three-year, $38MM contract for Cozart, according to Ken Rosenthal of The Athletic (on Twitter), with the salary split evenly between the three seasons, per Jeff Fletcher of the Southern California News Group (via Twitter). Cozart is a client of Excel Sports Management.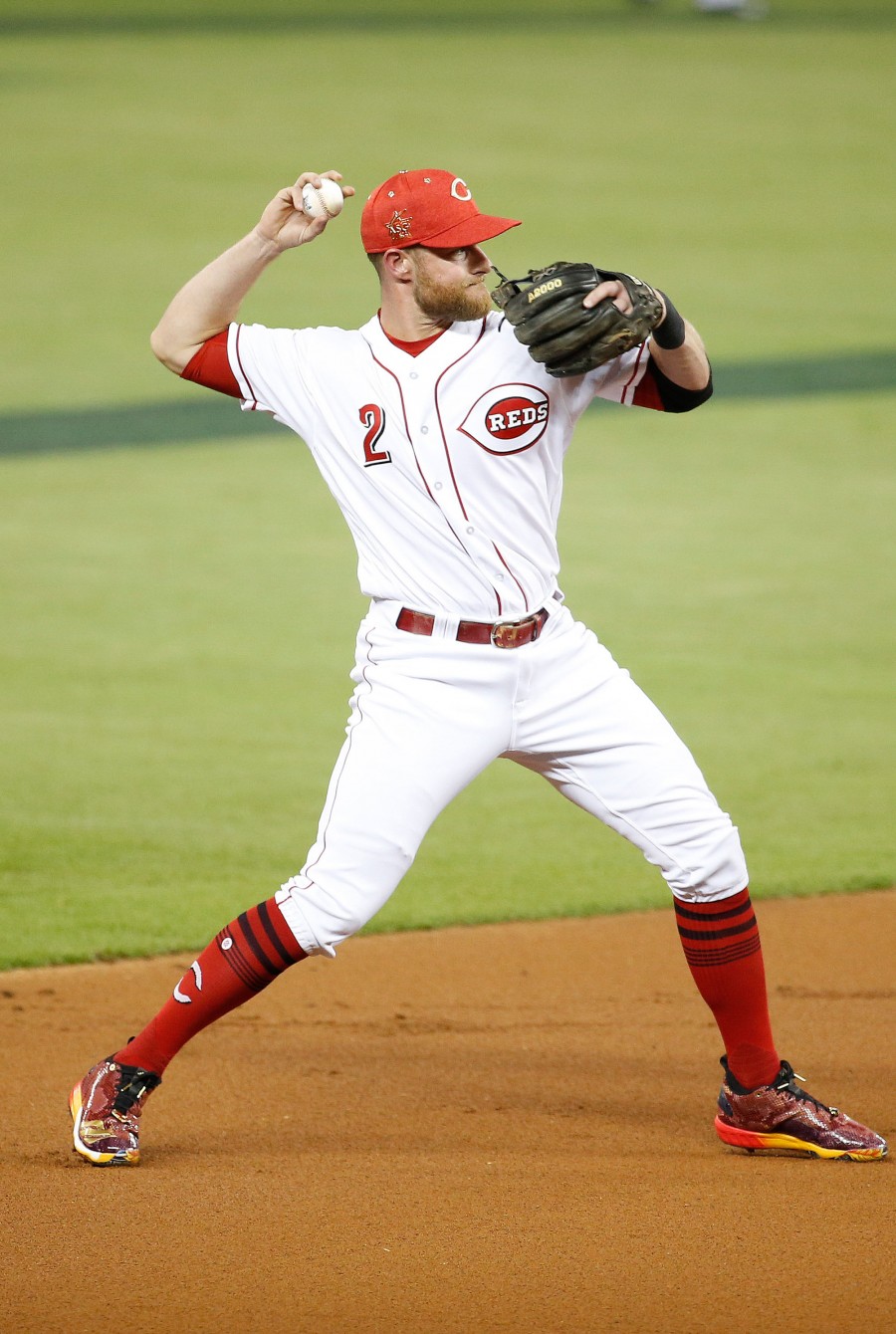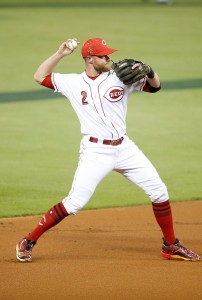 By signing with the Angels, Cozart puts to bed any questions as to whether he'd approve a change of positions. There's no chance that the Halos will move Andrelton Simmons, arguably the best defensive infielder on the planet, off of shortstop, so it seems that Cozart will primarily play third base. Adding Cozart to an infield that already includes Simmons at shortstop and newly acquired Ian Kinsler at second base should give Anaheim not only one of the best defensive infields in baseball but one of the best overall defensive clubs in the Majors.
Of course, adding Cozart's bat to the lineup should be a boon for the Halos' team output as well. The 32-year-old is fresh off a career-year at the plate, during which he posted a superb .297/.385/.548 batting line with career-highs in home runs (24) and triples (7) with 24 doubles added into the mix for good measure.
Whether he can sustain that level of power remains to be seen, but it's worth emphasizing that Cozart's 12.2 percent walk rate and 24.4 percent chase rate on pitches out of the strike zone were far and away the best marks of his career. Those positive trends suggest that much of his improvement at the dish was legitimate, even if the power could be difficult to replicate. Those of the mind that his power spike was in any way tied to his hitter-friendly home park in Cincinnati, though, should also take note that 12 of Cozart's 24 homers came on the road, and his .279 road ISO handily topped his .230 mark at home.
[Related: Updated Los Angeles Angels depth chart]
The Reds made the somewhat surprising decision not to extend a one-year, $17.4MM qualifying offer to Cozart on the heels of that career-best season, so he'll come to the Angels free of draft-pick compensation. He'll become the latest addition for an Angels team that has absolutely loaded up since the World Series came to an end; in that time, Anaheim has re-signed Justin Upton to a five-year deal, added Shohei Ohtani to its rotation/lineup and acquired Kinsler from the Tigers — dramatically improving the team's hopes of at the very least making another run at an American League Wild Card spot.
His addition isn't a perfect one for the Angels, though. Manager Mike Scioscia now projects to have right-handed bats starting at catcher (Martin Maldonado), second base (Kinsler), shortstop (Simmons), third base (Cozart), left field (Upton) and in center field (Mike Trout). Luis Valbuena is on hand to serve as a potential lefty option at first base, though the Halos may have to play Albert Pujols there on days when Ohtani (who does bat left-handed) is in the lineup at DH. Kole Calhoun, at present, is the lone left-handed bat on the roster that appears ticketed for everyday at-bats.
That said, the addition of Cozart should largely wrap up GM Billy Eppler's shopping for position players this offseason. While the Halos could yet make additions to the bench, they'll likely now shift their focus to adding some help to the back end of a bullpen that remains ripe for some veteran additions. The rotation, too, could conceivably be a place for Eppler & Co. to add some reinforcements, though the team does have a long list of options, albeit most of them coming with some degree of durability concerns.
Photo courtesy of USA Today Sports Images.