Shohei Ohtani has decided to sign with the Angels, agent Nez Balelo of CAA Baseball announced today. Balelo issued the following statement on his client's decision: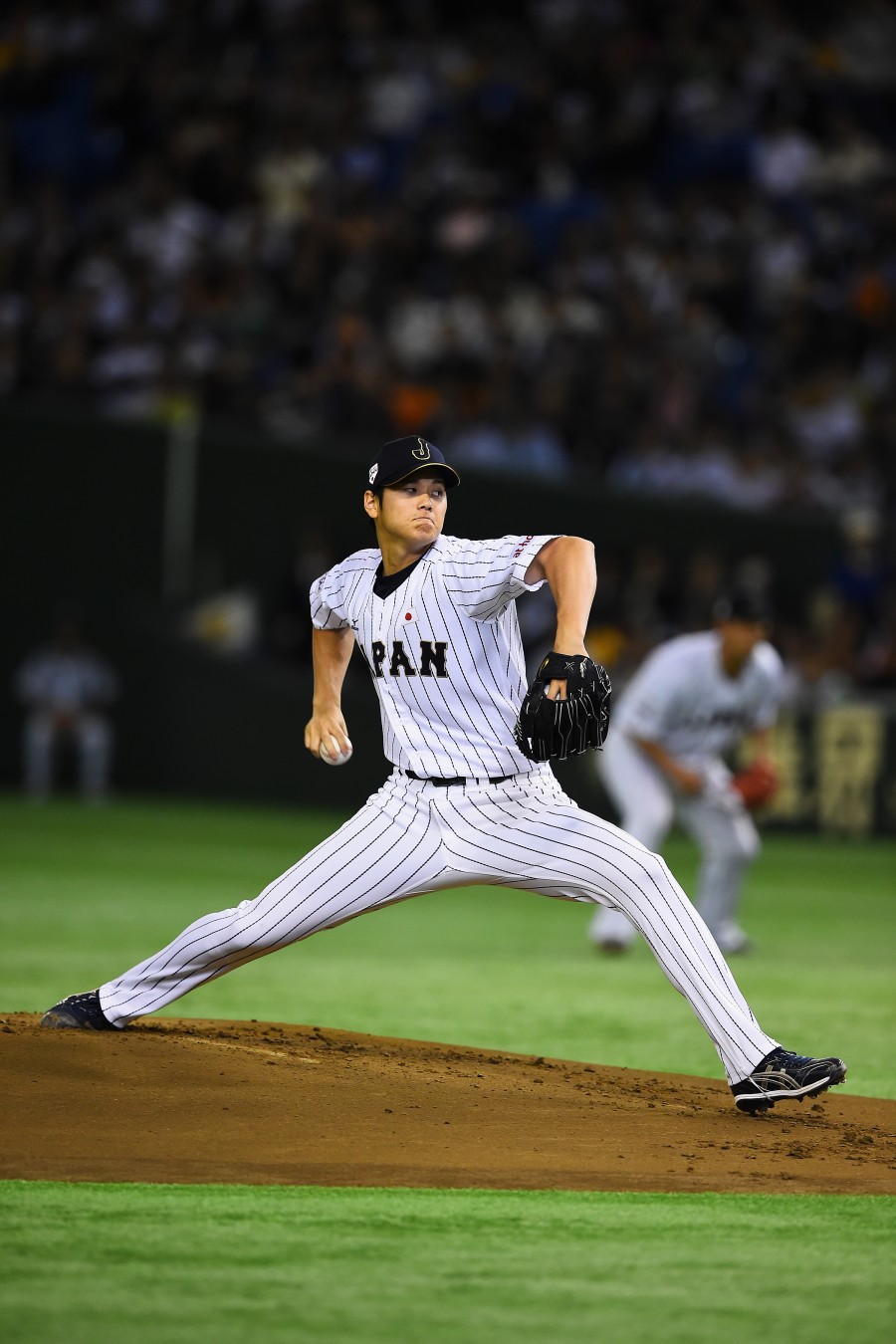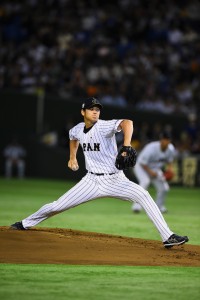 "This morning, after a thorough, detailed process, Shohei Ohtani has decided to sign with the Los Angeles Angels. Shohei is humbled and flattered by all the time and effort that so many teams put into their presentations and sincerely thanks them for their professionalism. In the end, he felt a strong connection with the Angels and believes they can best help him reach his goals in Major League Baseball.
I want to thank the clubs and everyone else for respecting our intent to make this very important process as private as possible. We were resolved to having a fair, methodical process. Teams clearly put in a lot of work, and we are grateful for that. The past few weeks also further demonstrated Shohei's incredible thoughtfulness, attention to detail and determination to make an informed decision. He read every page of every presentation and listened to every word in each meeting, and he was so impressed that it was not an easy choice. While there has been much speculation about what would drive Shohei's decision, what mattered to him most wasn't market size, time zone or league but that he felt a true bond with the Angels. He sees this as the best environment to develop and reach the next level and attain his career goals. More than ever, I believe this is not only a special talent but a man of special character, and like everyone else I'm excited to see him in Major League Baseball."
The Angels were one of seven finalists for Ohtani, joined in that regard by the Mariners, Rangers, Cubs, Padres, Dodgers and Giants. At various points in recent days, there's been speculation about the perceived favorites to secure his rights, but few pegged the Halos as any sort of favorite to acquire his services.
The Angels can offer a signing bonus of $2.315MM, which is about $1MM less than the Rangers or Mariners could've offered but $2MM greater than what any of the NL clubs were able to pay. They'll also be on the hook for a $20MM posting fee that will go to Ohtani's former team, the Hokkaido Nippon Ham Fighters of Japan's Nippon Professional Baseball.
Because of his age, the 23-year-old Ohtani is considered an amateur under Major League Baseball's collective bargaining agreement, meaning that his actual contract will be a straight minor league deal that comes with a league-minimum salary of $545K in the Majors. Like any other player, he'll be eligible for arbitration after three years of Major League service and will qualify as a free agent after si years of service in the Majors.
Ohtani will jump to the front of an Angels rotation that includes Garrett Richards and Matt Shoemaker, with names like Parker Bridwell, Tyler Skaggs, Andrew Heaney and Nick Tropeano among the contenders for the remaining spots. Given that Ohtani is used to pitching only once per week and was limited to five starts by an ankle and leg injury in 2017, the Angels would seem a good candidate to pitch with a six-man rotation. (That'd also help to manage the innings of Richards, Skaggs, Heaney and Tropeano — each of whom has had elbow issues in the past two years.) For all of his merits — a career 2.52 ERA with 10.3 K/9 and 3.4 BB/9 in 543 NPB innings — Ohtani has never pitched more than 160 2/3 innings in a season.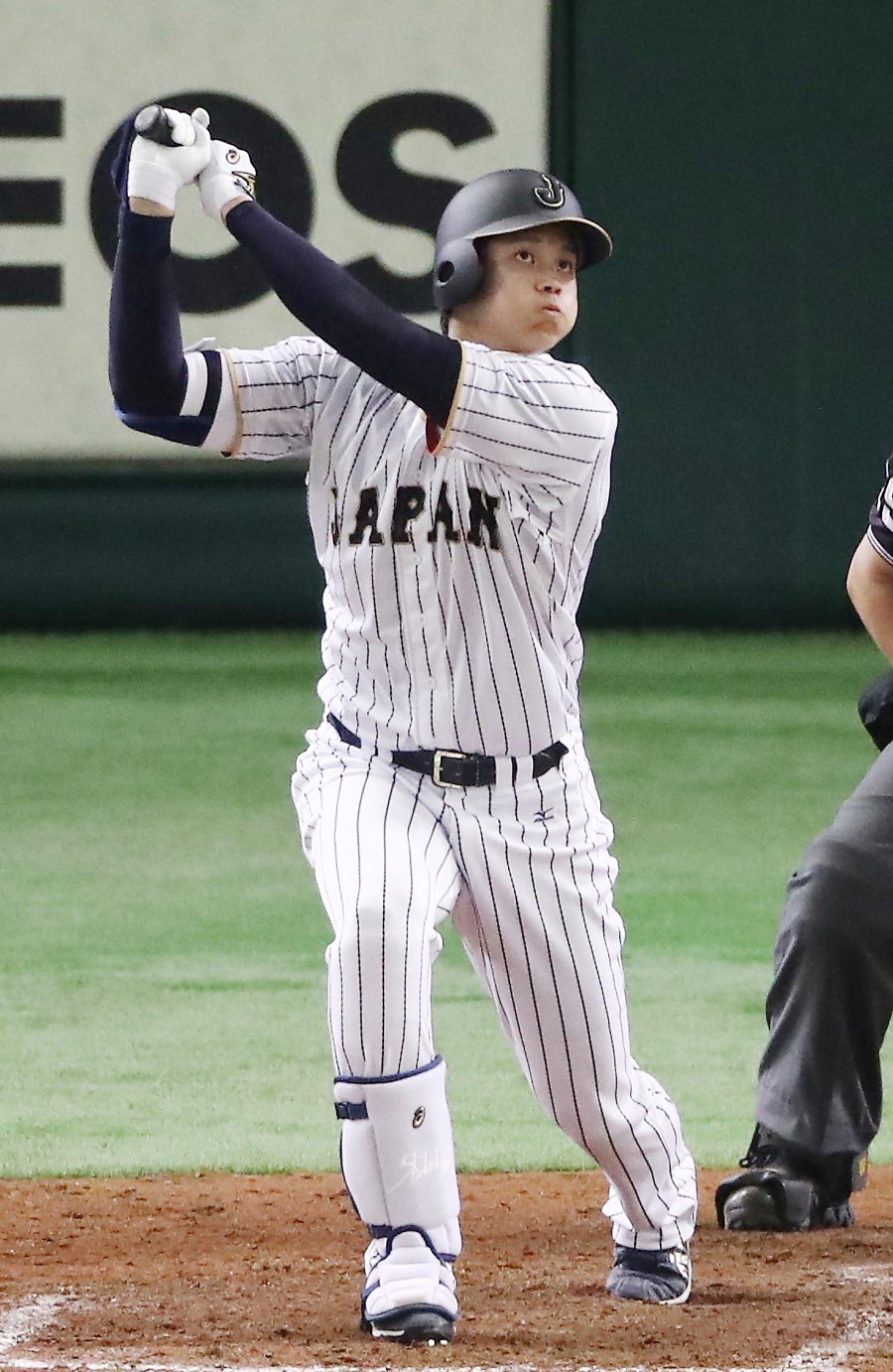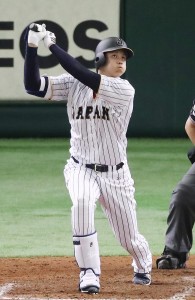 How the Angels will work him into the mix at the plate remains to be seen, but the signing could push the Angels to give Albert Pujols more time at first base than many would've expected. The Angels' outfield is full with Justin Upton, Mike Trout and Kole Calhoun, leaving designated hitter as the most obvious spot for Ohtani, a career .286/.358/.500 hitter in 1170 NPB plate appearances, to receive any sort of regular plate appearances.
Ohtani's addition to the Angels is a transformative move for a franchise that was in contention for a Wild Card spot up until the final week of the 2017 season despite a cavalcade of injuries on their pitching staff. With Ohtani and a full year of Upton now on hand, the Angels will enter the 2018 campaign in considerably better position than they did this past season, and that's before even considering the fact that they're still widely expected to make an upgrade at second base.
While there's some skepticism that Ohtani can serve as an above-average bat on a regular basis, there's little doubt among scouts that he's a legitimate front-of-the-rotation arm, as MLBTR's Chuck Wasserstrom wrote in a detailed scouting report after speaking with five high-ranking international scouting officials from MLB clubs earlier this year. The Angels, who already have deep pockets and vast spending capacity, are in many ways winning the lottery by acquiring an MLB-ready pitcher of that caliber whom they can pay at a league-minimum rate (or close to it) for the next three seasons. That luxury should allow them to spend more aggressively on other areas of need.
There's been an enormous amount of speculation about whether the team that ultimately signs Ohtani would negotiate some type of early extension for him to compensate for his limited earning potential, though Major League Baseball has made clear to teams that it won't stand for any circumvention of the international bonus structure by signing Ohtani to a precedent-breaking contract early in his career. As MLBTR's Tim Dierkes examined recently, that may not mean that Ohtani is forbidden from signing any type of extension, but a contract would likely have to fall under the guise of recent precedent as pertains to other players in his service class.
Clearly, based on the fact that Ohtani even requested to be posted this offseason, money isn't his primary motivation in coming to the Majors, however. The need for a lengthy contract extension for Ohtani is ever less glaring in light of recent reports that he could earn in excess of $20MM annually via marketing and endorsement deals both in the United States and in Japan. Assuming he lives up to the hype, it would still eventually behoove the Halos to try to keep Ohtani around longer than his initial six years of control, though his lack of financial motivation in his initial foray into free agency could push that desire several years down the road. Presumably, commissioner Rob Manfred has some degree of statute of limitations in mind as to when a team could initiate extension talks without raising red flags or concerns about a preconceived deal.
Even with Ohtani on board, the Angels still face an uphill battle in the American League West, where the reigning World Series Champion Astros trounced the division and closed out the year with a 21-game lead. There's little doubt that Ohtani will help to bridge that gap, but GM Billy Eppler and his staff will nonetheless still have work to do despite the coup of adding perhaps the most intriguing player on the planet to a team that also happens to include the the consensus best player on the planet over the past half-decade (Trout).
As for the other six teams that are left wanting, they'll now shift to various Plan Bs and Cs as they deal with the disappointment of coming so close to a scenario they've envisioned for the past five years, when Ohtani was drawing MLB interest as a high schooler in Japan. The Mariners and Rangers each have more than $3.5MM worth of international funding that they can spend as a result of their pursuits to acquire Ohtani — money that'll now be reinvested into the farm system (either via directly signing players or trading those allotments for young players). Teams like the Cubs and Giants, each with only clear spot to fill in the rotation, will now look to other means of filling that void — both in trades and free agency.
The most fascinating free-agent pursuit in recent memory has come to a close with the Angels standing on top, and we'll now all wait for one of the most anticipated debuts in Major League history.
Photos courtesy of Getty Images.