The Tigers have filled the fifth spot in their 2018 rotation, announcing on Friday a one-year deal with free agent right-hander Mike Fiers. He'll reportedly earn $6MM on the contract and will remain under Tigers control through 2019 as an arbitration-eligible player. Detroit's 40-man roster is now full.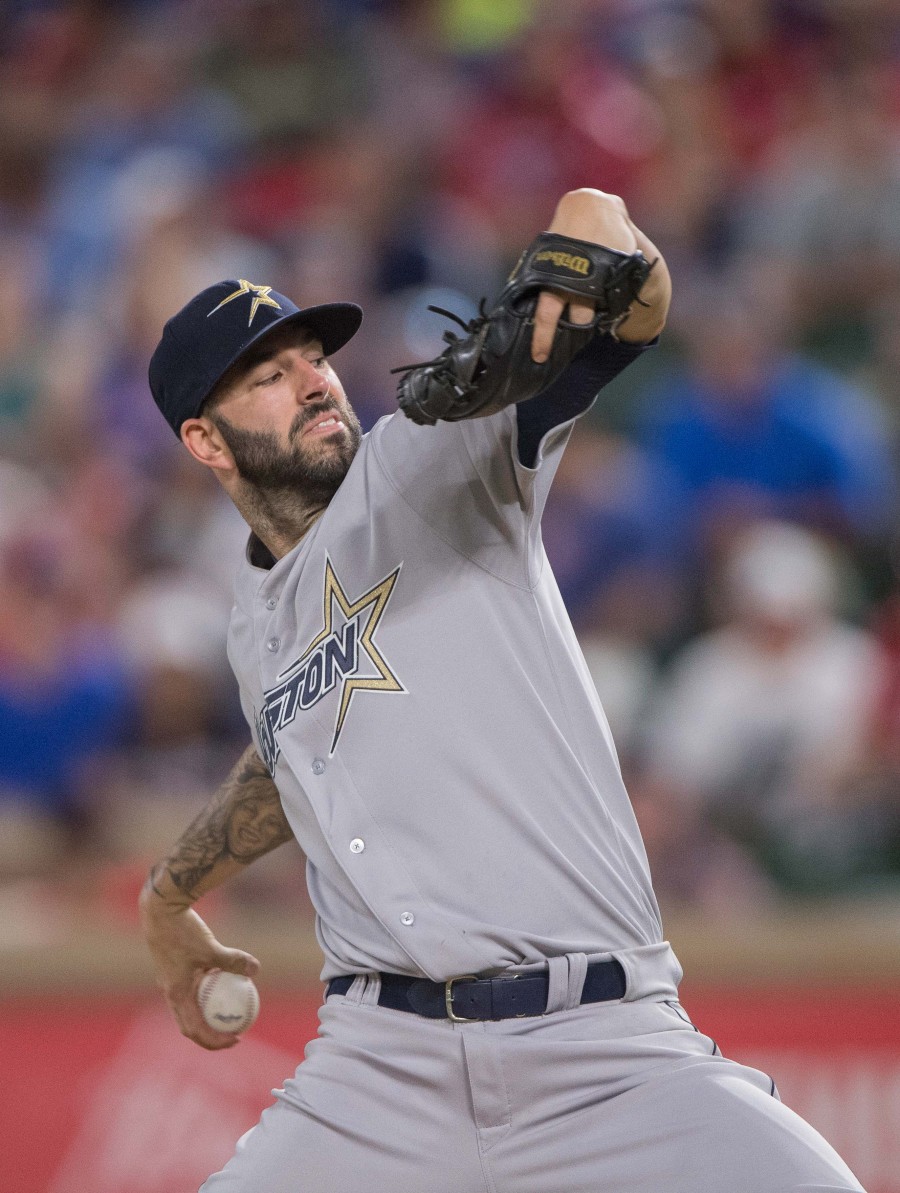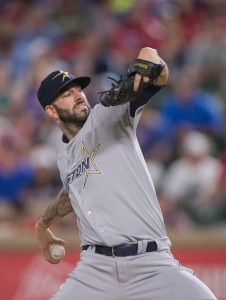 Detroit has long seemed to make sense as a landing spot for a bounceback starter or two, and Fiers clearly fits that description. The 32-year-old was recently non-tendered by the Astros, who were unwilling to commit to what MLBTR projected as a $5.7MM salary.
That no other teams stepped in to trade for Fiers seemingly suggested that the rest of the market was equally unwilling to pay that price. Yet Fiers has evidently secured a guarantee that's greater than the projection. Of course, it's possible that the market moved a bit more than anyone anticipated. And it's at least arguably preferable to have him at a fixed price rather than risking an arb hearing.
It's worth noting that Detroit will also pick up what's essentially a team option at a floating price. Since Fiers is eligible for arbitration one more time, the organization will get to decide whether to tender him at the end of the 2018 season.
[RELATED: Updated Tigers Depth Chart]
Of course, that assumes that Fiers is not traded in the interim. If all goes as hoped, and he delivers strong results, perhaps he'll end up being pursued by contending teams over the summer. (While the Tigers certainly could, in theory, be competitive themselves, that seems quite unlikely given the organization's direction.)
The 2017 season wasn't kind to Fiers, who ran a 5.22 ERA with 8.6 K/9 and 3.6 BB/9 over 153 1/3 innings. While many of his peripheral numbers fell in their normal ranges, Fiers coughed up a hefty 1.88 dingers per nine.
But he has shown more in the past, including a steady showing in 2015, when he put up 180 1/3 innings of 3.69 ERA ball and memorably threw a no-hitter. Fiers has also been healthy of late, taking the ball for at least 28 starts in each of the past three seasons, even if he doesn't always work deep.
Taking a chance on some kind of turnaround is easy enough for an organization that is entering a rebuilding phase and needs innings. As currently composed, the rotation would likely feature Fiers along with Michael Fulmer, Jordan Zimmermann, and lefties Matthew Boyd and Daniel Norris. It's still possible to imagine the Tigers adding another arm to that mix, even if that just means bringing in some veterans on minor-league pacts to provide depth and spring competition.
Anthony Fenech of the Detroit Free Press first reported the two sides were close to a deal (via Twitter). ESPN.com's Jerry Crasnick reported the agreement and terms (via Twitter).
Photo courtesy of USA Today Sports Images.