While the relief market has been highly active over the past month, there's been little activity at the top end of the market for free agent starters. Heading into the winter, Yu Darvish and Jake Arrieta stood as the top two available starters, and neither has come to terms on a new contract for the 2018 campaign. Both seem like candidates to pull in nine-figure deals, even with fairly quiet market to date, though opinions vary as to which is the better investment.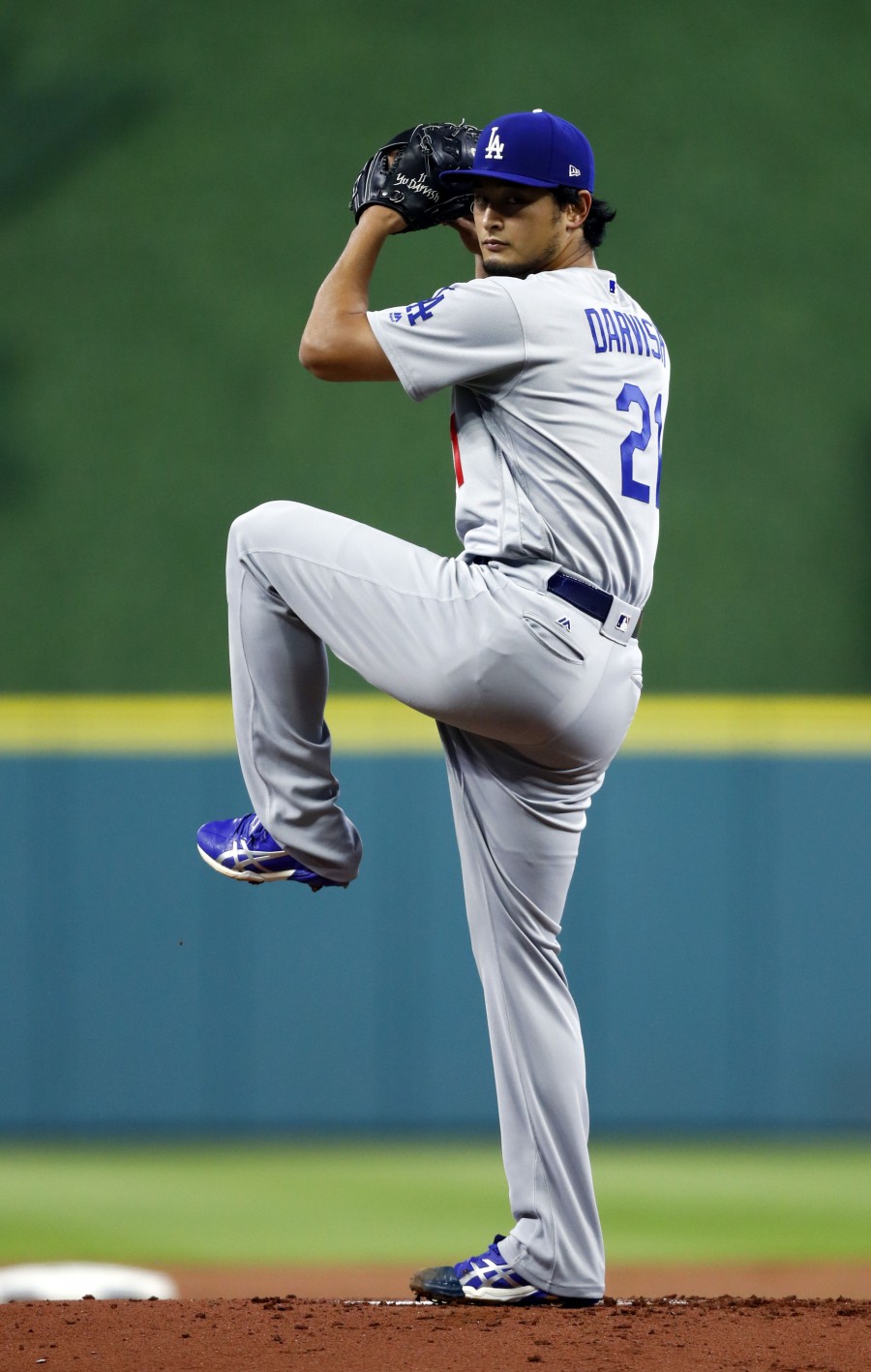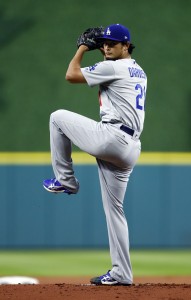 Both Darvish and Arrieta are 31 years of age, though Arrieta will pitch all of the 2018 season at the age of 32, while Darvish won't turn 32 until next August. Arrieta, though, doesn't have a major arm injury on his recent track record, whereas Darvish missed all of the 2015 season and part of the 2016 campaign due to Tommy John surgery.
Darvish, of course, left a poor final impression on fans when he was tattooed by the Astros in a pair of postseason outings, though SI's Tom Verducci was told by an anonymous Astros player that Darvish was tipping his pitches in both of those outings. Prior to that ugly finish, Darvish was trending up, pitching to a 3.10 ERA with a 75-to-14 K/BB ratio in 11 starts as a Dodger (between the regular season and the first two rounds of postseason play). Overall, he finished out the year with a 3.86 ERA, 10.1 K/9, 2.8 BB/9, 1.3 HR/9 and a 40.9 percent ground-ball rate.
Despite the recent Tommy John operation, Darvish averaged 94.2 mph on his heater — his best mark to date in the Majors — and cleared 200 innings when factoring in postseason play. Darvish has been an All-Star in each of his four full healthy MLB seasons, and he owns a 3.27 ERA with more than 11 strikeouts per nine innings over dating back to his second big league season. In 832 1/3 Major League innings, Darvish has been worth roughly 19 WAR per both Baseball Reference and Fangraphs.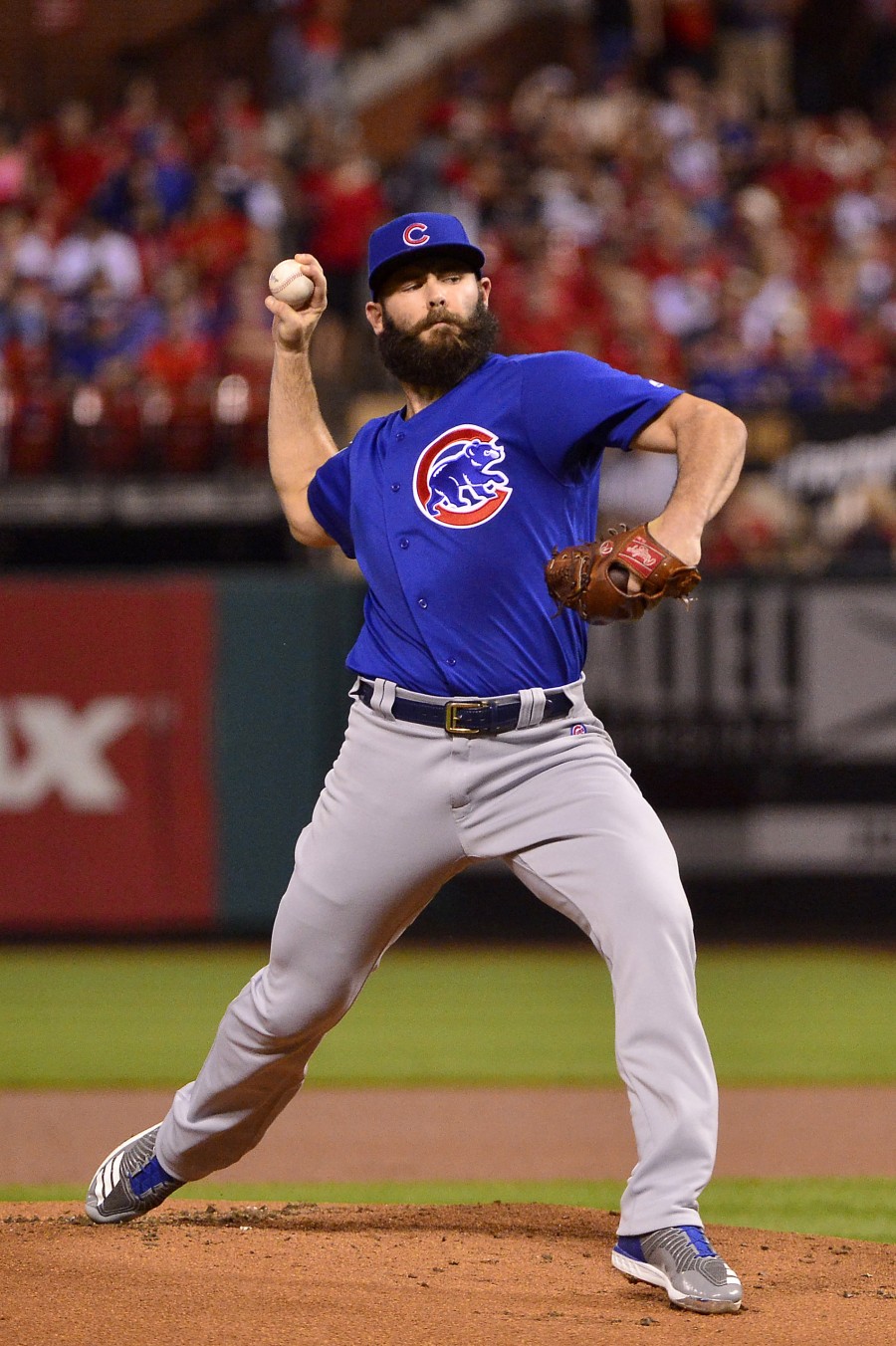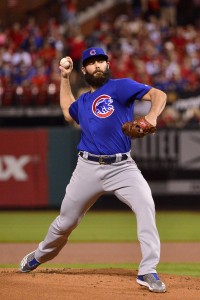 Arrieta, meanwhile, had one of the great hot streaks in MLB history in 2015 when he rode a staggeringly dominant second half to National League Cy Young honors. In Arrieta's final 147 innings of that 2015 campaign, Arrieta pitched to an unthinkable 0.86 ERA with 147 strikeouts against 27 walks issued. Darvish cannot lay claim to a run nearly that dominant at any point in his career. (Few pitchers can, of course.)
Certainly, though, Arrieta's dominance has not been limited to that stretch of 20 starts. In parts of five seasons with the Cubs — a total of 803 big league innings — Arrieta logged a 2.73 ERA with 8.9 K/9, 2.7 BB/9 and considerably above-average ground-ball tendencies. His innings total has declined in consecutive seasons, though, and Arrieta's 92.1 mph average fastball in 2017 was the lowest of his career. Arrieta's home-run and ground-ball rates trended in the wrong direction this past season, as was the case with his velocity.
Arrieta does come with more postseason experience and success than Darvish, though that may not carry as much weight with the game's increasingly analytically-inclined front offices. He'll also cost his new team a draft pick in 2018, whereas Darvish isn't tied to compensation due to the fact that he was traded midseason.
MLBTR projected nine-figure commitments for each of the two in free agency this offseason, though Darvish topped our 2017-18 MLB free agent rankings, which were based on earning potential. There have been reports suggesting that Arrieta and agent Scott Boras are seeking upwards of $200MM, while others have suggested Stephen Strasburg's seven-year, $175MM deal as a target for Darvish and his reps at Wasserman. Of course, all agents are going to aim high early in negotiations, and those early targets don't necessarily line up with the dollar figures that the two stars will ultimately command.
Each pitcher has his merits, and there are various cases to be made in favor of one over the other. With all of that said, I'll open this up to MLBTR readers to voice their opinions (link to poll for Trade Rumors app users)…
Photos courtesy of USA Today Sports Images.