Over the next few days, I will be discussing some of the higher profile upcoming arbitration cases. I rely partly on my arbitration model developed exclusively for MLB Trade Rumors, but will also break out some interesting comparables and determine where the model might be wrong. Last night, we kicked off the series with Manny Machado's arbitration breakdown. Full 2018 projected arbitration salaries for every player are also available here at MLBTR.
Mookie Betts brings a rare combination of speed and power to his first year of arbitration eligibility, making his case a tricky one to project. The model places him at $8.2 million, which seems likely to be too high. The model tends to notice that having solid numbers in multiple statistical categories can aggregate up to a larger effect than the sum of its parts, but this can also lead to overly aggressive projections in some cases. With Betts entering arbitration with the rare combination of 78 career home runs and 80 stolen bases thus far in his young career, the arbitration model may exaggerate that combined effect.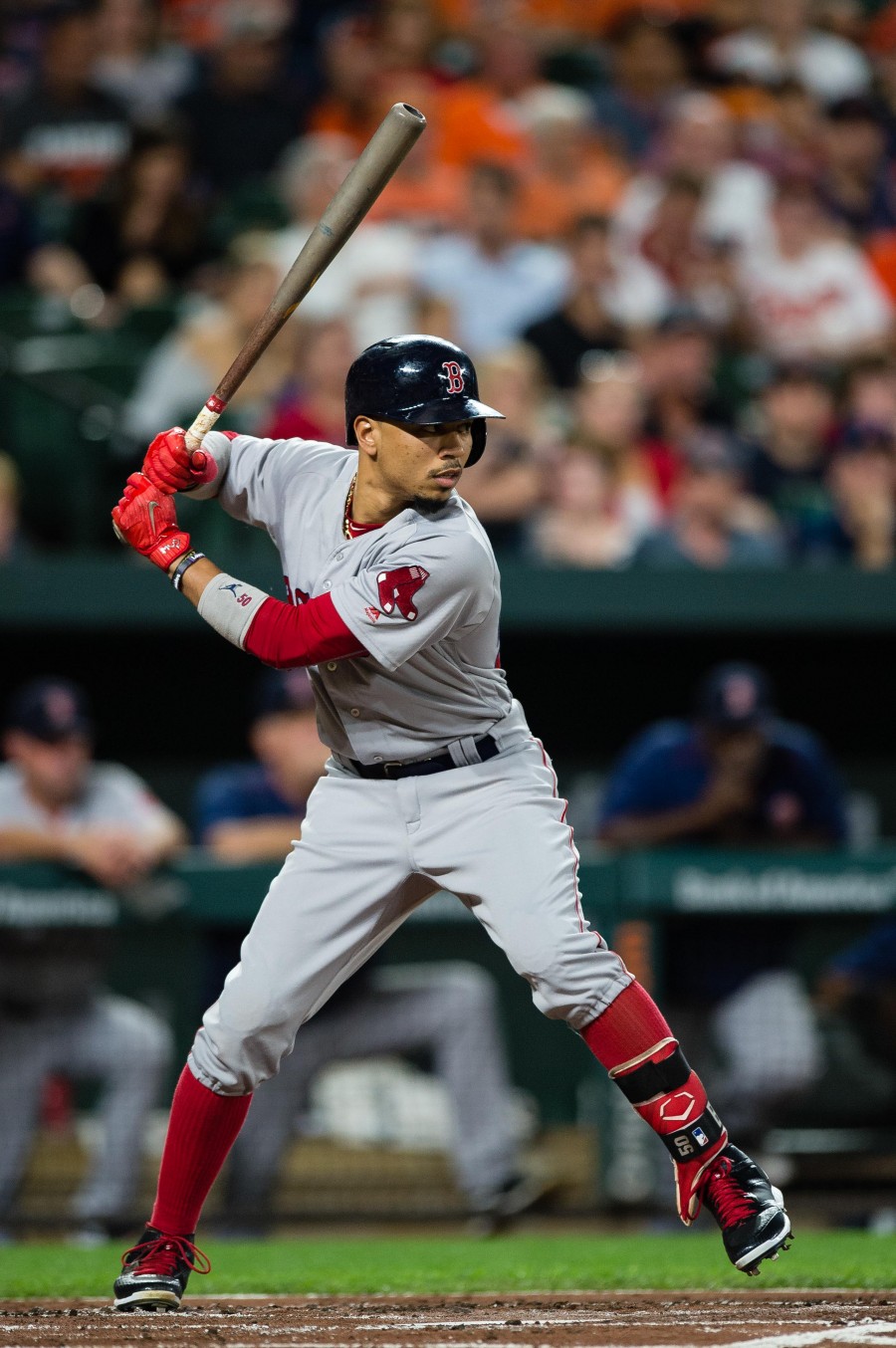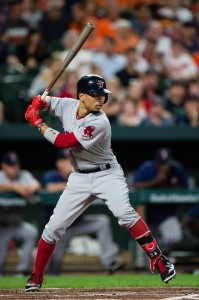 The last time a player entered arbitration with both 60 homers and 60 steals in his career was 2010, when Matt Kemp did it. Hanley Ramirez also did in 2009. However, both signed multi-year deals without exchanging arbitration figures, so they may not be relevant comparables when examining Betts. For what it's worth, they got $4MM and $5.55MM, respectively, in their first years as part of their multi-year deals. However, this is of limited value, especially given how stale these salaries are.
No one in the past five years with 70 career home runs going into arbitration has had more than 32 stolen bases, and no one in the past five years with 70 career stolen bases going into arbitration has had more than 59 home runs. The latter player was Drew Stubbs, but his .213 platform average and .241 career average, along with just 14 of those home runs coming in his platform season, combine to make him a poor comparable. His $2.83MM salary is well short of where Betts will end up.
If we want to look only at platform year stats, when Betts had 24 home runs and 26 stolen bases, Manny Machado seems like a plausible comparable. He had 35 homers and swiped 20 bases when entering arbitration for the first time two years ago, leading to a $5MM salary. However, he only had 10 stolen bases in his career prior to his platform season, so Betts could argue that he should top this. He also has 10 more career home runs than Machado had at the time and a higher career average (.292 versus .281). Of course, his platform year average of .264 is well short of Machado's .286. I could see the Red Sox pushing down on his Betts' salary by suggesting Machado as a comparable.
To get anywhere near the $8.2MM projection, Betts' agents will need to hit on the fact that Betts' 2016 performance nearly won him an MVP Award. Players with that type of hardware, such as Buster Posey ($8MM in 2013) and Ryan Howard ($10MM in 2008) stand atop the list of highest first year arbitration salaries. Betts did get 9 of 28 first place votes, with the other 19 and the award itself going to Mike Trout. Admittedly, however, I think such an argument would be a tough sell.
In all likelihood, Betts end up closer to Machado's $5MM, but somewhat extra for the stronger career totals. I would guess the model falls a couple million short in this instance, as Betts ends up with a first-time arbitration salary around $6MM.
Photo courtesy of USA Today Sports Images.