The Royals and Athletics have agreed to a four-player swap. Left-hander Ryan Buchter and first base/DH-type Brandon Moss will head to Oakland in the deal, while right-hander Jesse Hahn and minor-league righty Heath Fillmyer are ticketed for Kansas City. The Royals also included $3.25MM in cash as part of the deal. Jeffrey Flanagan of MLB.com was first with the news.
Though Moss is certainly the biggest name of the four, Buchter is actually the prize for the Athletics in this deal. In fact, the inclusion of Moss in the deal is probably more related to financial implications. Indeed, Royals GM Dayton Moore told Rustin Dodd of the Kansas City Star that "The economic part of it is very real to us," which has in turn led to some speculation throughout the industry that the Royals are attempting to clear salary in order to make re-signing Eric Hosmer more feasible. Moore responded to an inquiry from Flanagan on the subject, telling him that it would be "inappropriate" for him to comment on a free agent right now. However, he did add that he's been "very clear" about what the team's thoughts are on Hosmer.
Turning away from speculation and rumors and focusing on the here-and-now of the deal, the A's will fill a bullpen need by getting a much-needed lefty. Prior to this trade, the only southpaw reliever in their projected bullpen was Daniel Coulombe. Buchter will serve as a long-term piece for the budding A's (perhaps into their next window of contention), as he's under team control through the end of the 2021 season. The Royals, meanwhile, will add a new potential candidate to their rotation. Per Moore's conversation with Dodd, Hahn will compete during spring training for a spot in Kansas City's rotation.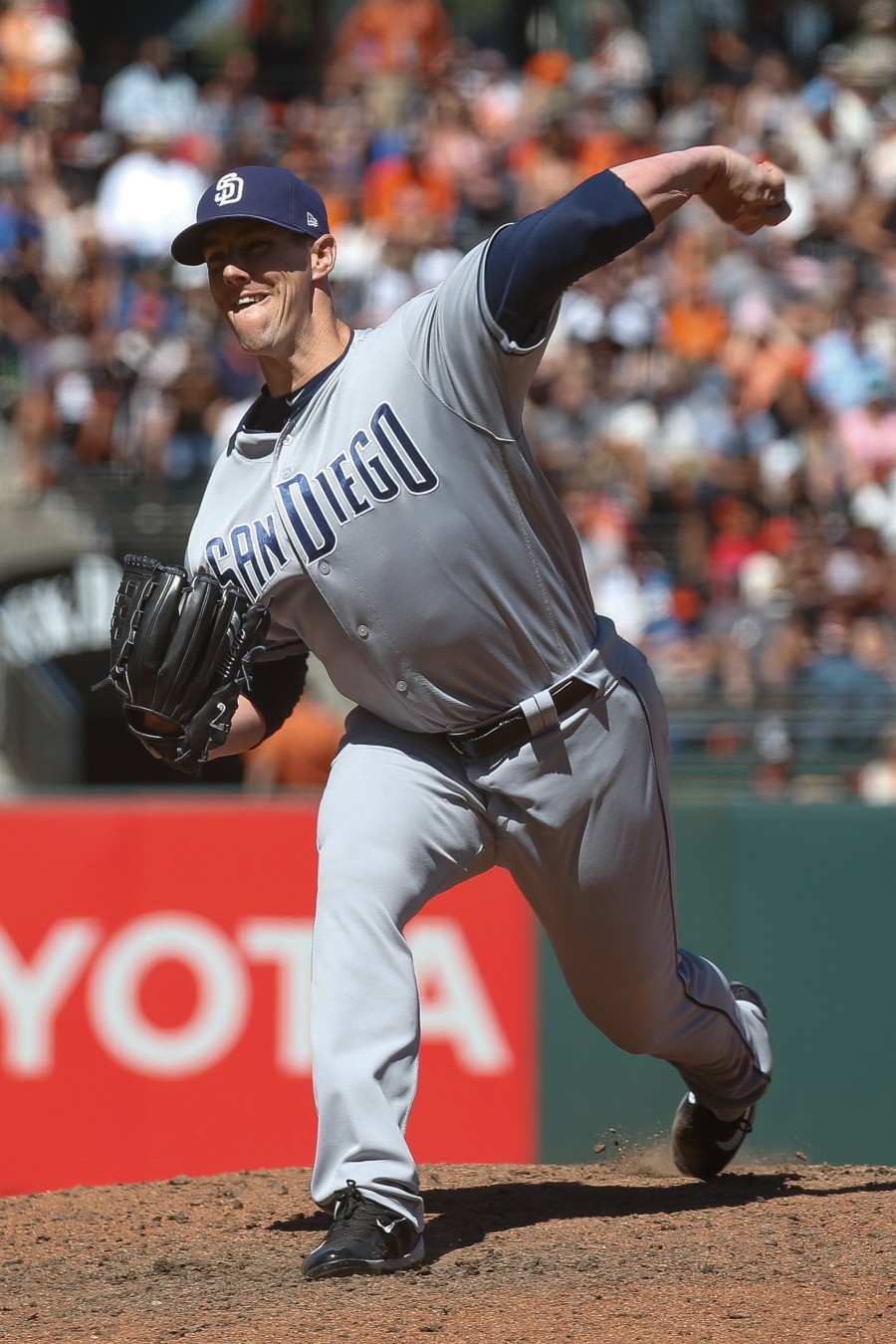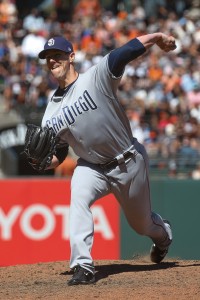 Buchter's a rare type of pitcher who's been able to consistently out-perform his peripheral statistics. The soon-to-be 31-year-old has a career 2.85 ERA against a 4.68 xFIP. The latter statistic normalizes a pitcher's homer/fly ball ratio as a method of estimating a pitcher's true run-prevention skills, but it doesn't account for the fact that many of Buchter's fly balls are actually infield pop-ups, which go for outs nearly 100% of the time. Over the past two seasons combined, Buchter's 16.7% infield fly ball rate (IFFB) ranks 10th in the majors among qualified relievers. He also ranks 14th during that span with a 26% soft contact rate against.
Buchter is even tougher against lefties, limiting them to a .160/.255/.306 batting line during his MLB career. The late-blooming Buchter spent a whopping eight seasons in the minors before finally making his debut with the Braves in 2014, and was shuffled through the Triple-A affiliates of the Dodgers and Cubs before finally latching on in the majors with the Padres in 2016. Interestingly, the A's were reportedly competing with the Padres for his services as a MiLB free agent.
As for Moss, 34, he'll return to the team with which he broke out in 2012. That's just about the only clarity surrounding his presence in Oakland, however. Athletics GM David Forst has already told him that it's not clear how he fits on the roster (per Susan Slusser of the San Francisco Chronicle). With young phenom Matt Olson earmarked for the first base job and Khris Davis likely to assume full-time DH duties, the declining Moss doesn't have a clear path to everyday at-bats. His sub-replacement-level 2017 performance (.207/.279/.428) was a far cry from his peak years in Oakland during which he slugged 76 homers and put up a .844 OPS across 1,381 plate appearances.
Hahn's had a roller coaster career. The right-hander showed great promise early on, posting a 3.07 ERA and 3.59 xFIP across 12 starts following his major-league debut with the Padres in 2014. Prior to the 2015 season, he was shipped to Oakland in the Derek Norris trade, and continued to impress with a 3.35 ERA and 52.6% ground ball rate through the first day of July. However, a flexor tendon injury sidelined him for the rest of the season, and although he's shown flashes of brilliance since, he's not yet been able to maintain good numbers over the course of a full season. Hahn's posted a 5.59 ERA with a 6.05 K/9 and 3.57 BB/9 across 23 games (22 starts) across the past two years while battling a number of injuries.
Fillmyer, 23, started 29 games for Oakland's Double-A affiliate last season while pitching to a 3.49 ERA. MLB Pipeline considered him to be the team's 18th-best prospect in 2017, noting his quick arm and a fastball that can reach 96MPH with good sinking action. Though his control and command took a step backwards last season, their report suggests that he can become a back-end starter at the MLB level. Fillmyer was selected by the A's in the fifth round of the 2014 draft.
Photo courtesy of USA Today Sports Images