The Astros have acquired right-hander Gerrit Cole from the Pirates for righties Joe Musgrove and Michael Feliz, third baseman Colin Moran and outfielder Jason Martin, according to announcements from both teams.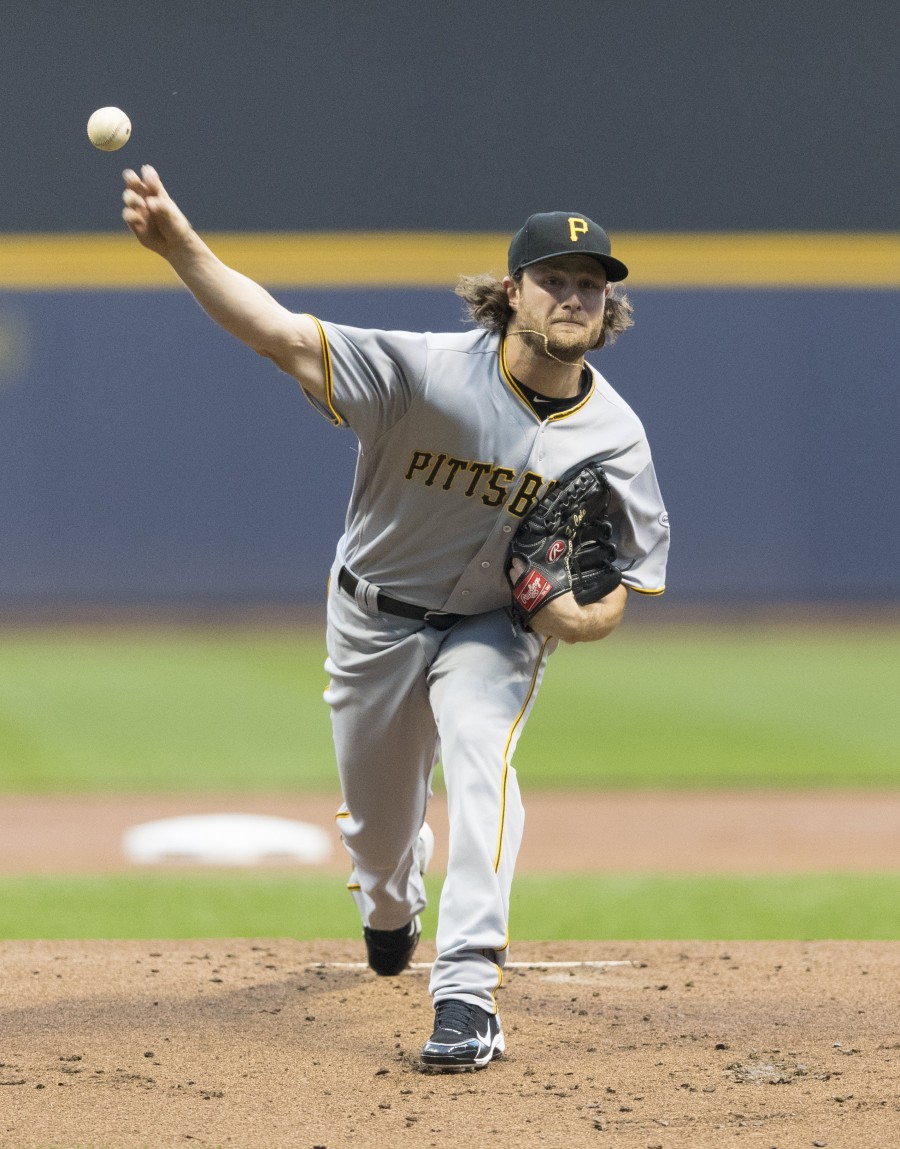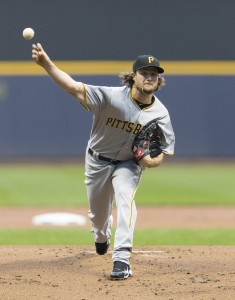 Houston and Pittsburgh nearly reached an agreement on a Cole trade earlier this week, but reports of a done deal proved premature. The two sides continued to negotiate, however, and have now come together on one of the most noteworthy trades of the offseason. Cole is the second potential front-end starter the Astros have acquired since last August, when they landed longtime Tigers ace Justin Verlander, who ultimately helped pitch them to their first-ever World Series title a couple months later.
With Verlander, Dallas Keuchel, Charlie Morton, Lance McCullers and Collin McHugh among their starters on hand, the Astros didn't exactly have a desperate need for Cole heading into next season. But adding Cole should nonetheless increase their chances to finish atop the major league mountain again in 2018, and with two years of team control remaining, he figures to help their cause through 2019. Neither Keuchel nor Morton is under contract past 2018, which helps explains why the Astros have been in on Cole and other high-end starters this offseason. The Astros' addition of Cole should affect top free agents like Yu Darvish and Jake Arrieta, both of whom have been on their radar this winter, as it seems to remove a potential suitor for them.
Cole, who settled on a $6.75MM salary for his penultimate year of arbitration control on Friday, is coming off a somewhat disappointing season. Although the 27-year-old racked up 203 innings and continued to serve as one of the majors' hardest-throwing starters, a bloated home run-to-fly ball rate (15.9 percent, well above his career figure of 10.0) helped lead to a personal-worst 4.26 ERA/4.08 FIP.
Given his down 2017, the Pirates weren't in position to sell high on Cole. However, as a Scott Boras client nearing free agency, the low-payroll club knew its chances to extend him weren't good. Consequently, the Bucs shopped Cole around the league – including to the Yankees, Twins and Cubs – before sending him to the Astros. Cole had been with the Pirates since they selected him first overall in the 2011 draft, and he looked like an ace with them at times after debuting in 2013. All told, Cole registered a 3.50 ERA/3.27 FIP with 8.44 K/9, 2.34 BB/9 and a 47.4 percent groundball rate across 782 1/3 innings in Pittsburgh.
Parting with Cole could begin a rebuild for the Pirates, who finished under .500 for the second straight year in 2017. However, acquiring three major league-ready players for him in Musgrove, Moran and Feliz may also help them compete next season. The headliner is arguably the 25-year-old Musgrove, a former top 100 prospect who has worked as both a starter and reliever since debuting in 2016. While Musgrove scuffled as a starter last season, he was utterly dominant in his first big league action out of the bullpen. Moving to a relief role enabled Musgrove to ramp up his velocity, and it helped lead to a 1.44 ERA with just under nine strikeouts per nine and a paltry 1.44 BB/9 across 31 1/3 innings. It's unclear whether he'll be a starter or a reliever going forward, but with five years of control, the Pirates will have time to find an ideal role for him.
Moran was a first-round pick of the Marlins in 2013 who topped out as Baseball America's 61st-ranked prospect after that season, though he hasn't seen much action in the majors to this point (37 plate appearances). And with the emergence of third baseman Alex Bregman, there simply wasn't a path to playing time in Houston. The 25-year-old Moran held his own in 2017 at Triple-A – his second season at that level – with a .308/.373/.543 line in 338 PAs. Moran ranked as the Astros' fifth-best prospect prior to the trade, according to MLB.com, which lauds "his pure left-handed swing and his ability to barrel balls easily while controlling the strike zone." Defensively, Moran has the hands and arm to handle third, though he lacks range, per MLB.com.
Feliz, 24, amassed significant experience out of the Astros' bullpen over the previous two seasons, during which he combined to make 98 appearances and throw 121 innings. While Feliz brought high-90s heat, posted a sky-high 13.14 K/9 and a passable 3.5 BB/9 along the way, he only managed a 4.94 ERA – owing in part to a low groundball percentage (37.1 percent) and a lofty home run-to-fly ball rate (16.5 percent). ERA indicators have been bullish on Feliz, who owns a career 3.67 FIP and 3.17 xFIP. He comes with four years of control, including his final pre-arbitration season in 2018.
Martin, an eighth-round pick in 2013, brings the least fanfare of anyone in this trade, with Ken Rosenthal of The Athletic noting on Twitter that he may end up as a reserve outfielder down the line. MLB.com agrees that he won't turn into a regular option in the corner outfield, though it rated Martin 15th in Houston's system and suggested he has a chance to develop into a starting center fielder. The 22-year-old spent most of last season in Double-A, where he slashed .273/.319/.483 in 320 PAs.
Tim Brown of Yahoo Sports reported the Astros would acquire Cole, and he added that the Pirates would receive Musgrove and Moran. Jon Heyman of FanRag reported the Pirates would get four total players. Rosenthal reported that Feliz and Martin were in the deal (Twitter links). Photo courtesy of USA Today Sports Images.