The market for at least a couple of the top remaining free agents looks to be picking up steam, with Yu Darvish reportedly likely to sign in the coming days and Lorenzo Cain said to be eliminating teams from the field as he weighs multiple four-year offers. The Cubs came out on top of MLBTR's recent poll of which team will sign Darvish, and with Cain's market seemingly gaining momentum, it's prediction time once again.
To date, the Rangers, Blue Jays, Giants and Brewers have been most prominently linked to Cain, while the Cubs have been somewhat loosely connected to him. Much earlier this offseason, the Mets were said to have interest as well.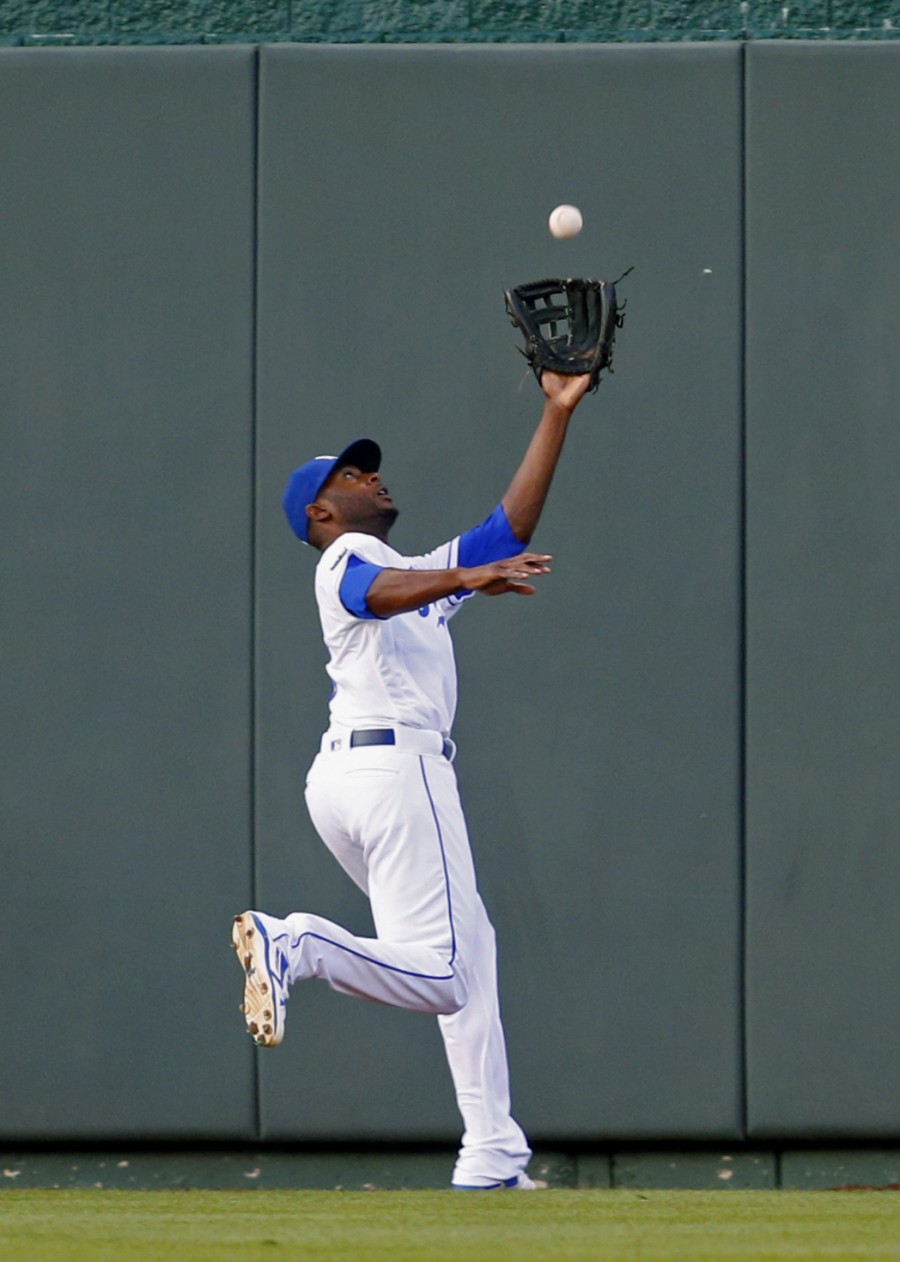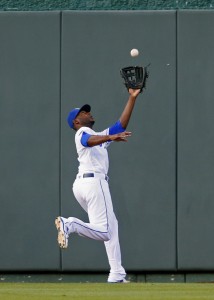 Texas makes good sense for Cain on paper. Nomar Mazara and Delino DeShields will be mainstays (with DeShields manning center on a daily basis), while Shin-Soo Choo and Willie Calhoun figure to split time between a corner spot and designated hitter. Cain, clearly, would be a defensive boost, though his arrival could push Calhoun back to the minor leagues until an injury on the big league roster created some space. Texas has reportedly been aiming to drop its payroll by as much as $10MM from 2017's Opening Day mark of $165MM. They're currently projected at $144MM for Opening Day, so there could be room for Cain, especially if he signs a backloaded deal. GM Jon Daniels did recently imply that Cain may not be a fit, stating that the team wants DeShields to play center field every day and adding that any additional "big expenditure" would likely to be on the pitching side of the equation, if there is one at all.
The Blue Jays, meanwhile, recently picked up Randal Grichuk in a three-player trade with the Cardinals. Grichuk revealed after the fact that he's received indication that he'll get everyday at-bats with the Jays. Toronto also has defensive standout Kevin Pillar in center as well as Curtis Granderson, Steve Pearce, Ezequiel Carrera, Teoscar Hernandez and Anthony Alford in the mix for MLB at-bats early in the year. Kevin Pillar has been at times been speculated upon as a trade candidate by Jays fans, though moving his affordable $3.25MM salary to pay Cain upwards of four to five times that amount on an annual basis wouldn't make sense unless Toronto were receiving some immediate help for its pitching staff.
The Giants have long been linked to Cain given the team's need for a defensive upgrade in center field. San Francisco is roughly $2.1MM shy of the $197MM luxury tax line at present, so signing Cain is wholly impossible unless they can somehow find a taker for an expensive veteran (e.g. Hunter Pence) or they abandon their quest to dip south of that threshold. If the Jays would consider moving Pillar — and there's no indication of that at present, to be clear — then the Giants could potentially move a lesser salary to squeeze him into the mix. That's a lot moving parts, though, and the entire scenario seems rather unlikely.
Milwaukee has Ryan Braun (and his full no-trade protection) in left field with Keon Broxton in center and Domingo Santana in right field. Brett Phillips is on hand as a fourth outfield option for now, and the Brewers are hopeful that ballyhooed prospect Lewis Brinson will soon cement himself as a fixture in the outfield at Miller Park as well. But, despite that quality stock of outfielders, they're reportedly exploring the idea of dealing an outfielder in an effort to bolster the rotation (or, perhaps, condensing that surplus into a high-profile talent like Christian Yelich). If the Brewers were to sign Cain — in whom they've been rumored to have interest — there'd be at least one corresponding trade to make way, it seems.
The Cubs, meanwhile, have a host of outfield options, even if several have their warts. Jason Heyward's contract makes him essentially untradeable, so he'll hold down a spot in right field. Kyle Schwarber comes with plenty of questions after his rough 2017 season, but he remains in the mix as well. Albert Almora looks ready for a larger role in center field, and the Cubs also have Ben Zobrist and Ian Happ both in the mix for outfield time. They could perhaps fit Cain into that mix, but they're reportedly looking closely at the free-agent market for top starters like Darvish, Jake Arrieta and Alex Cobb.
As for the Mets, they've signed Jay Bruce since they were linked to Cain and now have him, Yoenis Cespedes, Juan Lagares, Michael Conforto and Brandon Nimmo in the picture. New York apparently has a bit of money left to spend, but they still need a second or third baseman — Asdrubal Cabrera will play the other — as well as some depth on the pitching staff. A Cain signing seems decidedly unlikely.
Cain's all-around game should appeal to a wide number of teams, so it stands to reason that there could, of course, be dark horse clubs (or, yes, "mystery teams," if you prefer the term) at play for his services. He'll cost any team that signs him some value in the 2018 draft (here's a refresher on which picks each team would lose by signing him), but that won't be a make-or-break proposition for every club.
With all of that said, let's open this up to the field (poll link for Trade Rumors mobile app users)…
Photo courtesy of USA Today Sports Images.