1:30pm: Buchanan also reports that the contract contains up to $2MM worth of incentives — $1MM in each year (Twitter links). Hernandez would earn $50K for making his 40th appearance in each year of the deal, and he'd earn an additional $100K for his 45th, 50th, 55th and 60th appearances each season. He'll also earn $150K for making his 65th and 70th appearances, and he can earn $125K for finishing 30 and 35 games in each year of the deal.
1:00pm: The Reds announced on Tuesday that they've signed free-agent right-hander David Hernandez to a two-year contract. Cincinnati's 40-man roster is now full with the addition of the veteran reliever. Hernandez, a client of agent Jason Hoffman, will earn $2.5MM in both years of the contract, Zach Buchanan of the Cincinnati Enquirer reports (via Twitter).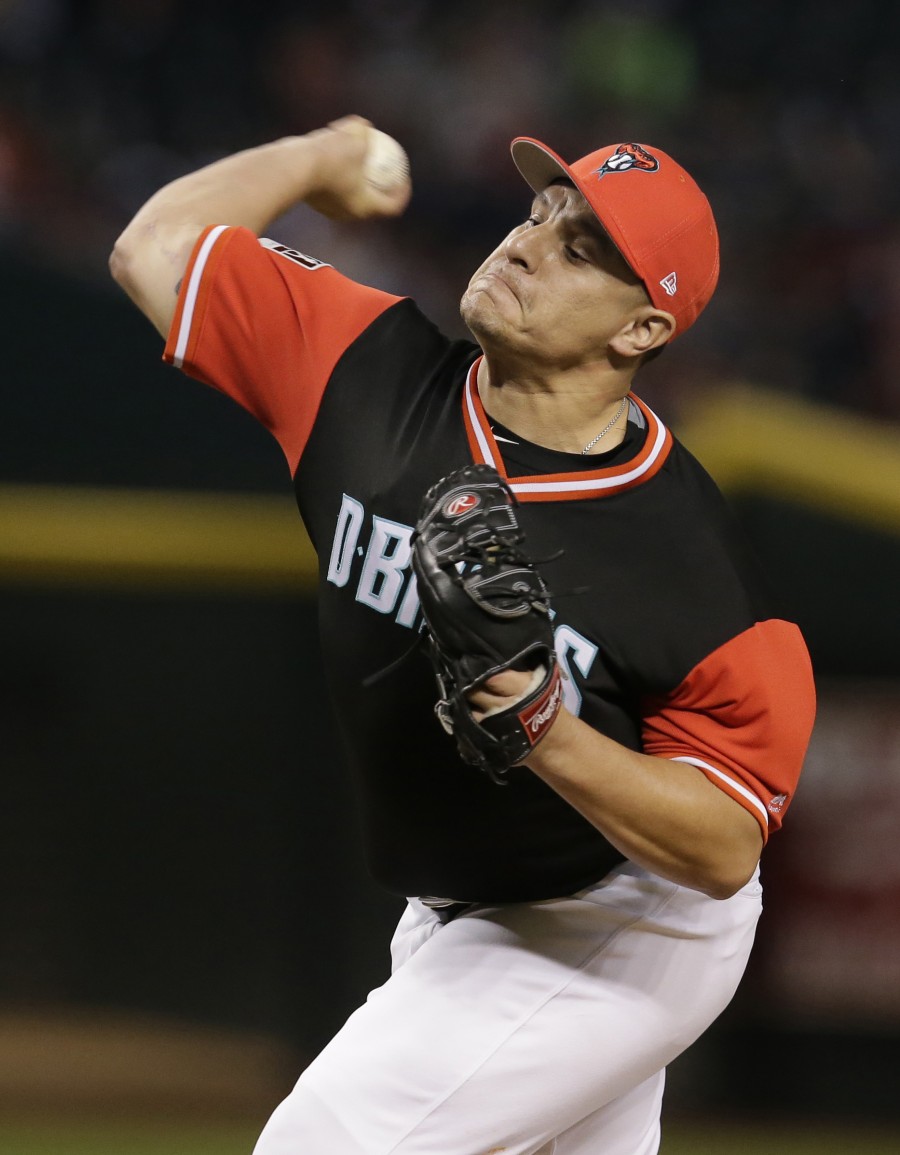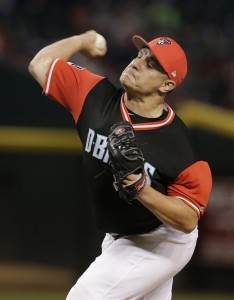 Hernandez, 33, took a winding route to the Majors with the Angels last season, signing a minor league deal with the Giants before being granted his release, signing with the Braves, and ultimately being flipped to Anaheim in exchange for cash in late April. When he finally did arrive back in the Majors, the former closer enjoyed one of his most productive seasons and emerged as one of the Halos' most dependable relievers.
In 36 1/3 innings with the Angels, Hernandez worked to a pristine 2.23 ERA with 9.2 K/9, 2.0 BB/9 and a 47.3 percent ground-ball rate. Hernandez benefited from his fair share of good fortune, namely in the sense that not a single fly-ball he allowed cleared the fence for a home run. Outside of that, however, his resurgence looked largely legitimate, and his former club, the Diamondbacks, saw fit to swing a trade to acquire him as they pushed for an NL Wild Card berth.
Things didn't go quite as well for Hernandez in Arizona, as he logged a dismal 4.82 ERA, albeit with a terrific 15-to-1 K/BB ratio in 18 2/3 innings. Hernandez's evasion of the long ball ran out in the desert, though, as he was tagged for four homers, helping to bloat his ERA despite generally more promising secondary metrics (4.09 xFIP, 3.62 SIERA).
[Related: Updated Cincinnati Reds depth chart & Cincinnati Reds payroll]
Overall, since returning from 2014 Tommy John surgery, Hernandez has been generally successful. An early stint as the Phillies' closer in 2016 proved disastrous, but he rebounded with a strong finish to the season. Dating back to Opening Day 2015, he's turned in a solid 3.68 ERA with 9.2 K/9, 2.9 BB/9 and 1.2 HR/9 in 161 1/3 innings while playing most of his home games in hitter-friendly settings (Arizona's Chase Field, Philadelphia's Citizens Bank Park).
Cincinnati's closer role is locked down by emerging star Raisel Iglesias, but Hernandez will give manager Bryan Price an experienced arm to add to a setup corps that features Michael Lorenzen and fellow offseason signee Jared Hughes (who also inked a two-year pact in Cincinnati), as well as sophomore southpaw Wandy Peralta.
The two-year, $5MM term is an exact match (in terms of guaranteed money) with the contract to which fellow veteran Matt Albers agreed with the division-rival Brewers just yesterday. While the price is modest in nature, the contract does project the Reds to push slightly north of the $100MM threshold for what would be the fourth time in franchise history.
Photo courtesy of USA Today Sports Images.