SUNDAY: Soto's promotion is now official. To make room for him on its roster, Washington designated Sierra for assignment and optioned righty Jefry Rodriguez to Double-A. Sierra, 29, signed a minor league deal with the Nationals during the offseason. He went on to amass 60 PAs with the Nats and bat .167/.217/.204 prior to his designation.
SATURDAY: The Nationals will promote outfield prospect Juan Soto, Byron Kerr of MASNsports.com tweets. Soto will join the Nats on Sunday, Kerr adds. Given that Washington's 40-man roster is at capacity, it'll need to make a corresponding move to create a spot for Soto.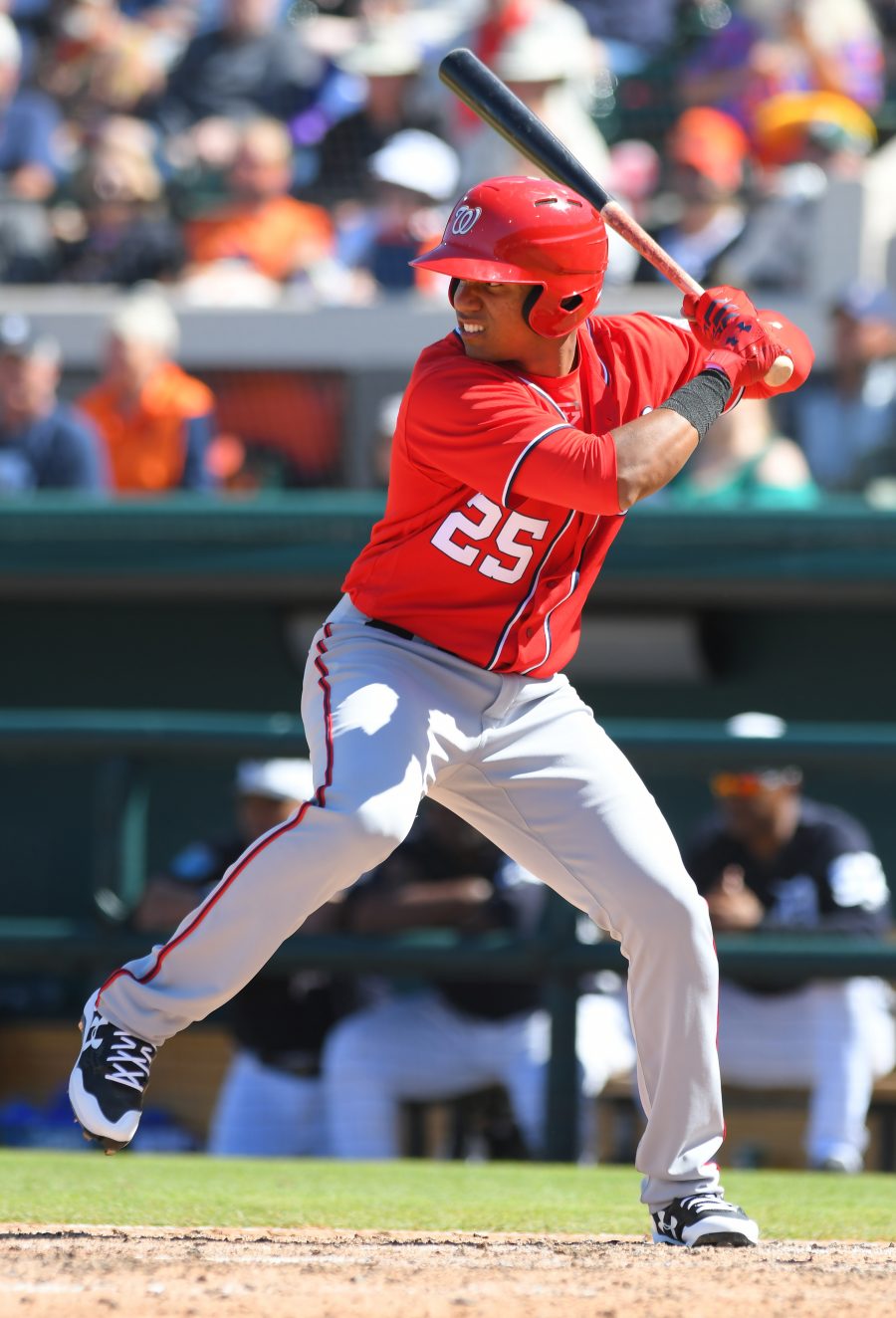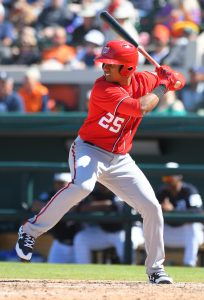 The 19-year-old Soto is one of the game's most exciting prospects and will immediately become the majors' youngest player, though his promotion comes under unfortunate circumstances for the Nationals. The club has been dealing with a spate of injuries in the outfield, where Adam Eaton, Brian Goodwin and high-end prospect Victor Robles have missed most of this season, and Howie Kendrick will sit out the rest of it after suffering a ruptured Achilles on Saturday. Moreover, the Nats lost minor leaguer/40-man option Rafael Bautista to a season-ending knee injury earlier this week.
Now, thanks in part to the hits the Nats' depth has taken, Soto is set to join a Bryce Harper-fronted outfield alignment whose other 25-man choices at the moment include Michael A. Taylor, Matt Adams, Moises Sierra and Andrew Stevenson. It has been a meteoric rise for the Dominican-born Soto, who signed with the Nationals as a 16-year-old in 2015. Soto was among the most highly regarded players available in that year's international class, and the $1.5MM he received represented the biggest bonus the Nats had given to a Latin American teenager at the time.
Since immigrating to the United States, the lefty-swinging Soto has paid back the Nats by running roughshod over minor league pitching. Dating back to his minors debut in 2016, he owns a tremendous .361/.433/.608 batting line across 508 plate appearances. Soto has racked up 178 of those trips this year among the Single-A, High-A and Double-A levels, though only 31 came with the latter affiliate prior to his promotion. He was hardly overmatched during that small sample of work, however, evidenced by his .296/.387/.556 slash.
Judging by his history, Soto will emerge as an offensive centerpiece in Washington either this season or down the line. He's also a capable corner outfielder, notes MLB.com, which ranks him as the game's 15th-best prospect. While Soto has spent the majority of his pro career in right field, Harper figures to man that spot in D.C. at least through this season. As such, Soto seems likely to line up in left for the Nats, who have gotten off to a respectable start (24-20) but could use a boost if they're going to overcome the Braves and Phillies en route to a third straight NL East crown.