As the Marlins offloaded their fleet of talented outfielders over the winter, it began to feel inevitable that catcher J.T. Realmuto would be the next out the door. While there weren't really any financial pressures at play — he's earning just $2.9MM in his first year of arbitration eligibility — it stood to reason that the Miami organization might prefer to finish off a painful but necessary offseason and further build out its newly robust store of young talent.
Certainly, that seems to have been Realmuto's hope. He asked for a trade even before Christian Yelich was moved and reiterated that stance thereafter. Given that stance, it seems unlikely that an extension will come together. The Marlins, likewise, are surely aware that the roster is unlikely to be competitive while they control Realmuto, who's eligible for arbitration for two more seasons in the future.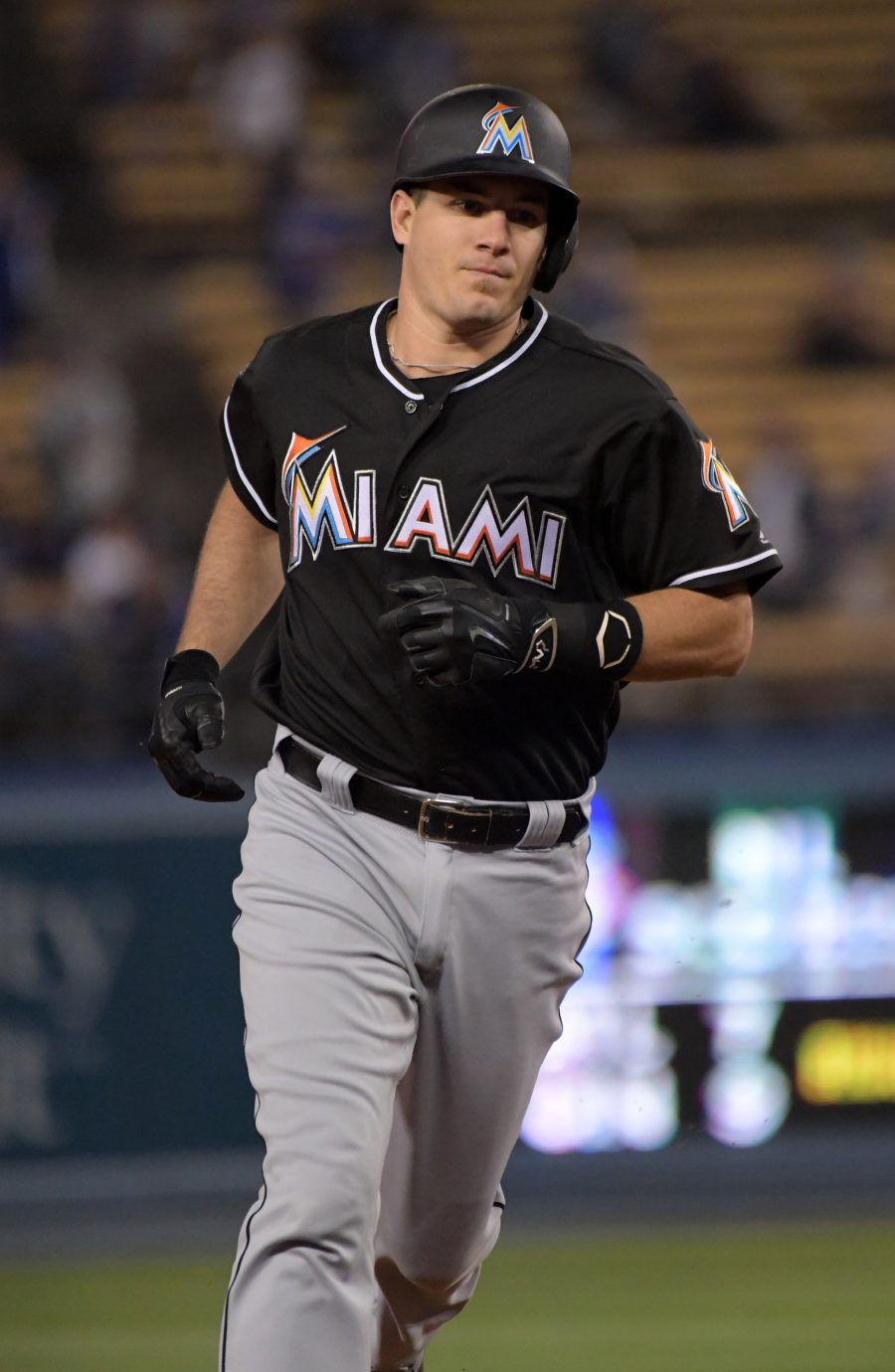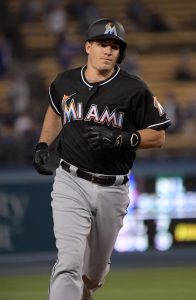 Under the circumstances, it still feels more a question of when than whether the Fish will part with Realmuto. The coming trade deadline surely isn't a hard stopping point, but it would be foolish for the organization not to market him vigorously. Dealing Yelich proved that the Marlins were ready to embrace a rebuild. Holding Realmuto over the winter does not indicate otherwise; rather, it showed that the club was also willing to exercise patience in achieving value for its best remaining assets.
While the decision not to move starter Dan Straily has not looked promising to this point — he's struggling to keep the ball in the zone after a DL stint to open the year — the Marlins may yet be paid out for waiting on Realmuto, who has looked much better since his own return from the DL. Through 77 plate appearances, the 27-year-old has shown career-best form in walk rate (7.8%), strikeout rate (13.0%), and power (.206 ISO) while producing at an excellent .309/.382/.515 rate with the bat.
To be sure, Realmuto has not yet proven he can sustain that kind of productivity over the course of a full season. But it has not been BABIP-driven, as he's carrying a reasonable .315 mark thus far in 2018. If anything, the Statcast results suggest he has been a bit unlucky, as Realmuto is credited with a lofty .410 xwOBA based upon the quality of his contact, handily outpacing his already-impressive .383 wOBA.
Regardless, Realmuto is immensely valuable even if he goes back to being a slightly above-average hitter, as he was over the prior two seasons. He's youthful. He steals bases. He's the most athletic catcher in baseball. He has long been lauded for his handling of an ever-changing Miami pitching staff.
If there's a question — beyond whether he's a useful or a very good hitter — it's probably in the framing department. StatCorner has rated Realmuto as one of the worst catchers in the game at winning strikes for his pitchers. Baseball Prospectus, meanwhile, has identified significant improvement over the years and graded Realmuto quite well in this area last year. Without a clear consensus in the metrics, it's tough to say anything conclusively, though perhaps potential acquiring teams would at a minimum expect to be able to draw more out of Realmuto in the framing department given his underlying physical tools.
Just how much value Realmuto can return will likely depend upon how he hits over the next two-plus months. Barring a serious injury or total collapse at the plate, though, he has already established himself as one of only a few young, everyday backstops in the game.
In this case, then, the Marlins will be marketing Realmuto not only as a mid-season upgrade but also as a solution for clubs that have future needs behind the dish. A high-quality, mid-prime catcher often costs quite a lot more than he's set to receive. The Pirates seemingly got an appealing price when they promised Francisco Cervelli $31MM over three years in an extension. Russell Martin took down $82MM over a five-year term on the open market.
Starting catchers may not necessarily represent a traditional deadline asset class, but they've been moved before. Most recently, one-and-a-half affordable seasons of Jonathan Lucroy — then one of the game's best and most-established backstops — were swapped (along with quality reliever Jeremy Jeffress) for two high-end prospects.
Teams interested in immediate catching help may have a few  other options. Wilson Ramos has been playing well and could be made available, though he's more expensive now and will be a free agent after the season. Ditto, Lucroy. Perhaps the White Sox will dangle recent signee Welington Castillo, though he was evidently not strongly pursued by contenders over the offseason. The few poor-performing teams that possess established, controllable young catchers seem less likely to move them for a variety of reasons. With the Pirates and Braves contending to this point, some of the more appealing hypothetical rental targets (Cervelli, Kurt Suzuki, Tyler Flowers) may not be available.
In this setting, Realmuto could be in quite some demand. On paper, the Red Sox, Brewers, and Angels have the immediate and long-term need for improvement. The Nationals are getting useful work from behind the dish for the time being, but may well end up needing an upgrade this summer and still lack a long-term solution behind the dish. Though the Astros have been well-served by Brian McCann, they'd be a good fit for the present and future. While the Mets just added Devin Mesoraco, he doesn't seem particularly likely to be the answer there. A few other teams — the Twins come to mind — could also conceivably emerge as suitors as well.
That's just a preliminary glance, of course. Injuries and other developments can and surely will change the picture over the coming months. Generally, though, it seems reasonable to anticipate that the Marlins will have a good chance to secure a significant return for Realmuto this summer. While clubs that tried to structure a deal for him over the winter proved unwilling to meet the lofty asking price, the pressures of the trade deadline could help enhance the leverage available to the Miami front office.
Photo courtesy of USA Today Sports Images.