The Brewers have lined up with the Royals on a deal that will bring third baseman Mike Moustakas to Milwaukee, as MLB.com's Jeffrey Flanagan first reported (via Twitter). Outfielder Brett Phillips and righty Jorge Lopez are going to Kansas City in return.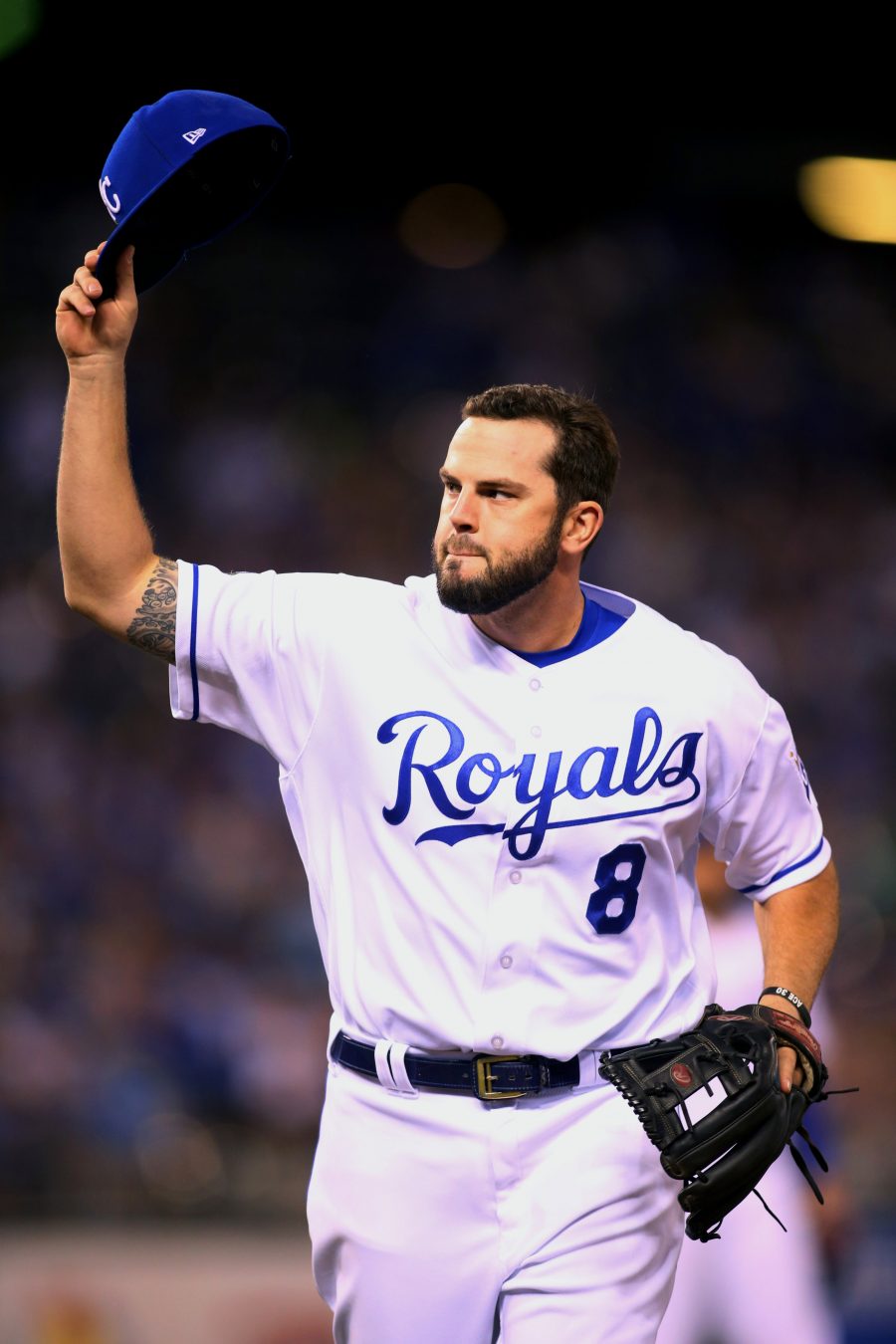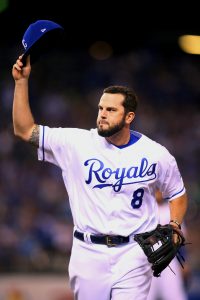 This appears to be a fascinating agreement for a variety of reasons, beginning with the fact that it's the official farewell between Moustakas and the Royals, who surprisingly reunited last winter. It seems the Brewers will be rolling the dice on Travis Shaw's ability to play second base, as the long-time third-bagger will apparently make way for his new teammate. For the Royals, meanwhile, the focus of this swap is on acquiring MLB options rather than far-off, higher-ceiling talent.
It's a notable acquisition price for the Brewers to pay, but also a palatable one for a club that had other plans at these positions. After watching Manny Machado, Eduardo Escobar, and Asdrubal Cabrera head elsewhere, the club pivoted to the veteran Moustakas and got something done without giving up prized future pieces.
That said, the fit seems awfully curious; indeed, we expressed some skepticism of that match when it was first suggested. The Milwaukee organization clearly believes that Shaw is capable of playing second base, but he has never yet done so in a professional baseball contest. It certainly helps that the club can still call upon a variety of other infielders to slot in at second when the situation calls for it.
Of course, slotting Moustakas's bat into a lineup promises to vastly increase the offensive output over the run of marginal bats that left the Brewers with one of the least-productive second base units in the game. He has seen his numbers dwindle over the course of the year, but still owns a .249/.309/.468 batting line that's good for a 107 wRC+ and falls mostly in line with his typical output at the plate.
Otherwise, Moustakas is grading out as a solid defender and poor baserunner on the year, leaving him as a quality regular. But he's most effective against right-handed pitching, albeit not by a huge margin, so perhaps skipper Craig Counsell can extract added some added value both by means of seeking platoon advantages and remaining mindful of situational priorities.
It appears that the Brewers will take over Moustakas's contract, which promised him just $5.5MM this year with a $1MM buyout in a 2019 mutual option. There's no particular reason to think that the option will be seen as anything more than a formality in this coming offseason, so the Milwaukee organization likely views this as a pure rental situation.
As they send Moustakas on his way, the Royals will receive an interesting return of two young players who already have some MLB experience. Neither is currently billed as highly as they have been in the past. And both will continue to occupy 40-man spots, meaning they'll be part of the roster picture at the major-league level from the outset.
Phillips still rated as the Brewers' sixth-best prospect on the latest Baseball America board, though MLB.com wasn't quite as bullish in rating him tenth. The 24-year-old still has intriguing tools, though he has also struggled to a .240/.331/.411 slash in 299 plate appearances this year at Triple-A. He'll join the recently acquired Brian Goodwin in giving the Royals organization a group of outfielders that suddenly seems much more interesting.
Lopez, meanwhile, has fallen even farther from grace. Once a consensus top-100 prospect, the 25-year-old has run into some problems of late. He pitched to a 4.25 ERA in 103 2/3 Double-A frames in 2017, but posted much more promising peripherals that supported a 3.21 FIP an 3.13 xFIP. Unfortunately, there's not much cause for optimism in his 2018 output. Lopez has a 2.75 ERA in 19 2/3 MLB innings, but he also carries a 15:13 K/BB ratio. In 28 2/3 Triple-A frames, he's working to a 5.65 ERA with 7.2 K/9 and 3.1 BB/9.
Photo courtesy of USA Today Sports Images.