The Diamondbacks have acquired right-hander Matt Andriese from the Rays, The Athletic's Ken Rosenthal reports (Twitter link).  Robert Murray, also of The Athletic, was the first to report that Tampa and Arizona had a trade in place.  The Rays will receive two minor leaguers in return — catcher Michael Perez (as per Marc Topkin of the Tampa Bay Times) and righty Brian Shaffer (as Rosenthal was the first to report).  In a corresponding move, the D'Backs announced that right-hander Randall Delgado has been designated for assignment to create a 40-man spot for Andriese.
Arizona was known to be checking in on the starting pitching market, though rather than splurge on a big name, the Snakes landed a versatile and somewhat underrated asset in Andriese.  The 28-year-old has mostly been deployed as a swingman in his three-plus MLB seasons, with the Rays using Andriese as a starter and in both short and long relief roles.  He has only started four of his 27 appearances this season, though that stat is somewhat misleading, as you might expect given Tampa Bay's unconventional use of its pitching staff.  Andriese has appeared multiple times as the second pitcher into the game after the likes of Ryne Stanek or Sergio Romo began things as the Rays' "opener."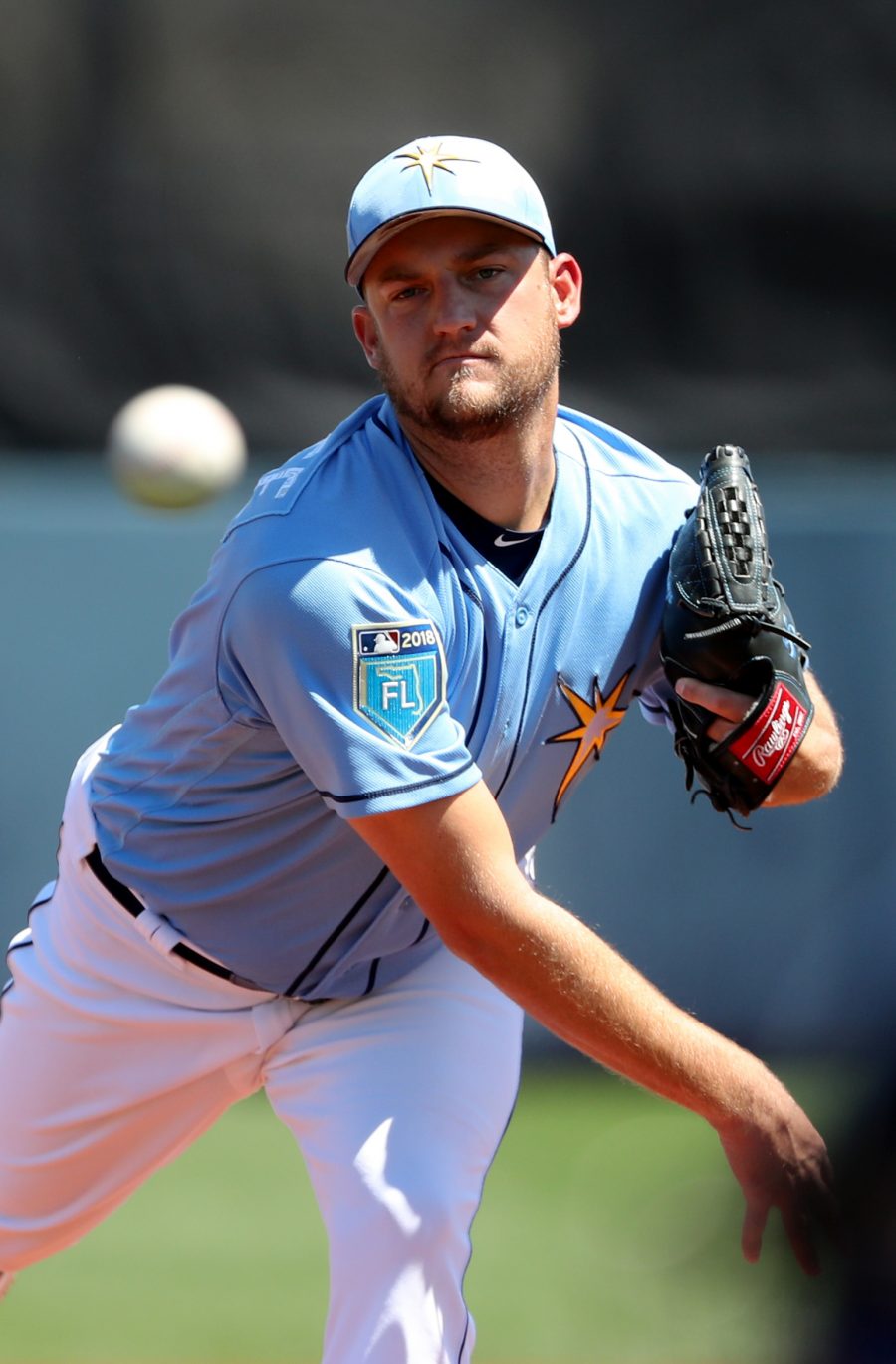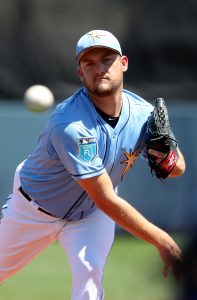 Despite the ever-shifting roles, Andriese has been largely successful in Tampa, including a 4.07 ERA, 8.9 K/9, 50.6% grounder rate, and 3.28 K/BB rate this season over 59 2/3 innings, plus a career-best 11.4% swinging strike rate.  It represents a nice rebound from an injury-filled 2017, as Andriese was limited to 86 innings (starting 17 of his 18 games) due to hip and groin problems.
The D'Backs have dealt with their own share of pitching injuries this season, though things have somewhat stabilized with a regular starting five of Zack Greinke, Patrick Corbin, Robbie Ray, Zack Godley, and successful bounce-back project Clay Buchholz.  Still, with Ray and Godley both delivering inconsistent results, Andriese gives the Snakes some extra rotation depth, as well as a valuable durable arm for the bullpen.
Andriese will be eligible for arbitration for the first time this winter, and thus the D'Backs had to surrender a not-overwhelming but decent prospect package for Andriese's three years of control.  The 2018 Baseball America Prospect Handbook ranked Perez as Arizona's 30th-best minor leaguer prior to the season, with MLB.com ranking Shaffer 23rd in their current top-30 ranking of the Snakes' system.
Perez, 25, has long been heralded as a strong defensive catcher, and he has begun to make some strides at the plate over the last two seasons at the Double-A and Triple-A levels.  In 250 career PA at Triple-A, Perez has a solid .291/.348/.445 slash line, though that is both a rather small sample size and perhaps a product of the hitter-friendly Pacific Coast League.  Even without a big bat, however, Perez still projects as a potential glove-first backup catcher type, which is useful for a Rays team that has long looked for consistency behind the plate.  Topkin reports that Perez will join the Rays' roster on Thursday for his first taste of Major League action.
Shaffer was a sixth-round pick for the Diamondbacks in the 2017 draft.  MLB.com's scouting report cites the 21-year-old's slider as his best pitch, and he also possesses a fastball that has touched 94mph.  Shaffer has delivered good results in his brief pro career thus far, including a 2.70 ERA, 9.2 K/9, and only a 1.8 BB/9 over 106 2/3 frames at the A-ball level this year.
Between this trade and sending Nathan Eovaldi to the Red Sox earlier today, the Rays have continued to churn their roster, even while falling short of an actual rebuild.  Indeed, after today's win over the Yankees, the Rays are now 52-50 for the season, though they are still realistically out of the pennant race (8.5 games back of the last wild card slot).  In the short term, Tampa finds itself short two valuable arms for its pitching mix, as it remains to be seen how the Rays' pitching strategy will continue to evolve without Andriese and Eovaldi around to cover innings.
This represents the third major trade between the Rays and D'Backs in under a year, after the offseason deals that saw Brad Boxberger come to Arizona and the three-team deal (also involving the Yankees) that most notably saw Steven Souza go to Arizona and Brandon Drury head to New York.
Photo courtesy of USA Today Sports Images