The Blue Jays have officially struck a deal to send star third baseman Josh Donaldson to the Indians, as first reported by Jeff Passan of Yahoo Sports (Twitter links).
The Jays will get a player to be named later "with some value" while covering some of Donaldson's remaining salary, per Shi Davidi of Sportsnet.ca (via Twitter). Paul Hoynes of the Plain Dealer suggests (on Twitter) that the PTBNL will in some manner be dependent upon Donaldson's health status. Per the announcement, it'll be determined by January 30th of next year.
There's also a significant financial component to this swap. Toronto will pay down $2.7MM of the nearly $4MM still owed to Donaldson for the rest of the season, per Ken Rosenthal of The Athletic (Twitter link).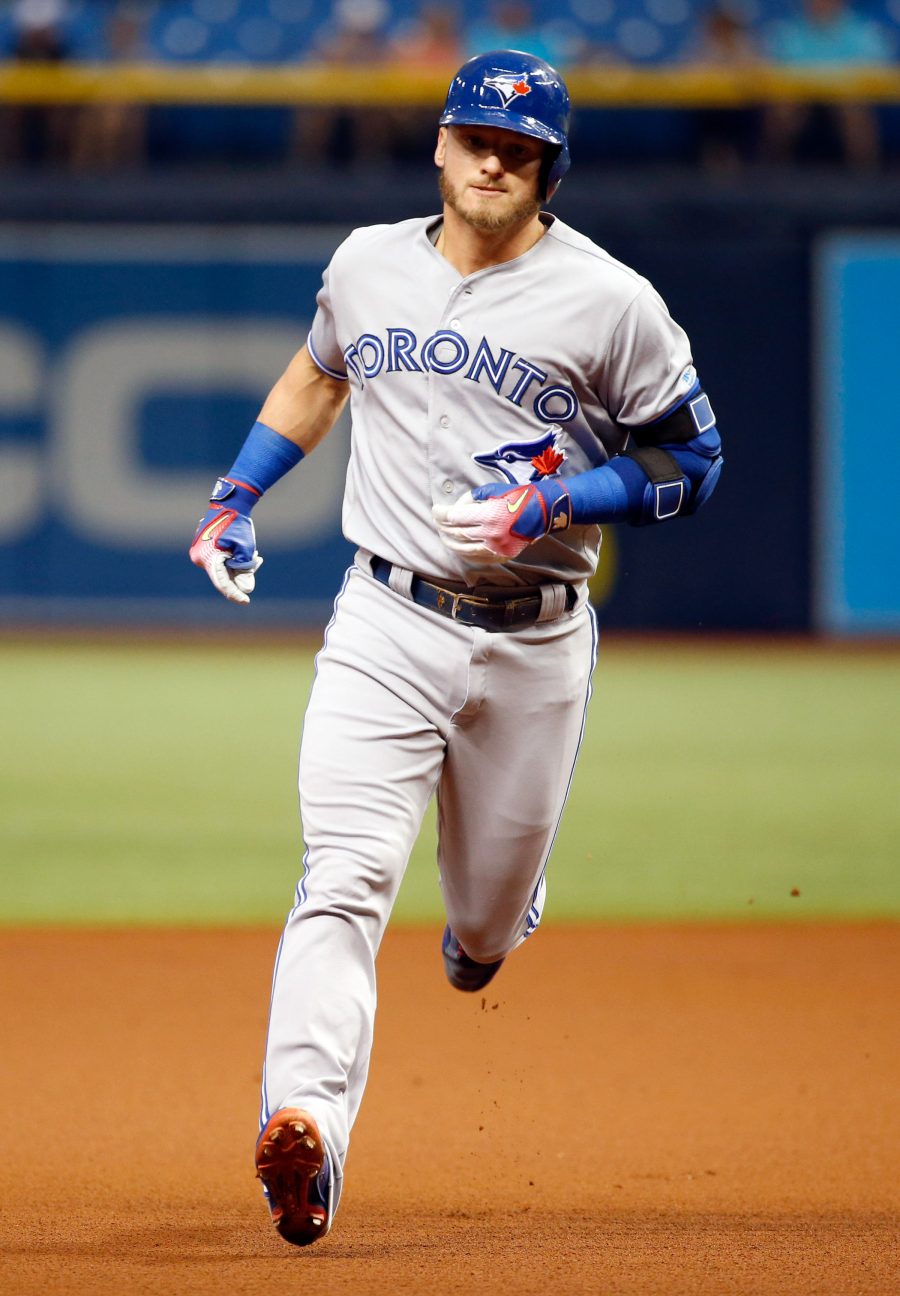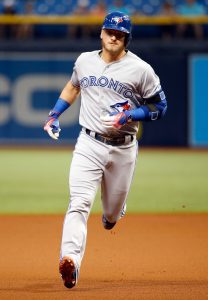 The Cleveland organization has long been cited as a natural landing spot for Donaldson. With the move, it seems likely that the club will plan to move superstar Jose Ramirez to second base, bumping Jason Kipnis into a utility role. Donaldson adds a potentially significant bat to the lineup, while also boosting the outfield mix by freeing Kipnis to spend time there.
Of course, Donaldson will first need to build up to full health. It had seemed increasingly likely in recent days that he would be moved, as he finally began a rehab assignment after months on the disabled list. Shoulder and, more recently, calf troubles have significantly limited Donaldson this season.
By virtue of the mid-season swap, Donaldson cannot be saddled with a qualifying offer when he enters free agency at season's end. That also means the Jays will receive only the compensation they ultimately receive in this deal for the loss of a player who has been one of the best in baseball in recent years.
Of course, Donaldson has still been well worth the investment for the Toronto organization. He was acquired for a package that felt light at the time and seems hard to fathom in retrospect. And despite earning relatively hefty salaries through arbitration, he easily outperformed his earnings by slashing a robust .285/.387/.559 with 111 home runs in his first three seasons in Toronto.
Today's trade, ultimately, was the Jays' effort to make the best of what had turned into a difficult situation. Thus far in 2018, Donaldson has played in only 36 MLB contests. And he's carrying only a .234/.333/.423 batting line in 159 plate appearances — a productive enough slash, to be sure, but nothing close to his established performance level. Donaldson's glovework has also continued to slide, though he still drew approximately average grades in the brief sample this season.
With his large salary in the background, it's easy to understand why Donaldson cleared waivers and was ultimately moved in this fashion. Of course, some have argued the organization should instead have stayed patient in hopes of making Donaldson a qualifying offer at season's end. That strategy had some merit, to be sure, but also came with plenty of risk and somewhat limited upside.
For the Indians, there were surely many factors to consider as well. It may be that Donaldson's performance has been limited all along by the same injuries that ultimately forced him to the sidelines. Perhaps there's reason to hope that his shoulder woes will have been helped by the fact that he just spent months on ice while dealing with his calf problems. Donaldson has a reputation as a fiery competitor, and has every reason to impress before hitting free agency, so the Indians know that they have a highly motivated player.
Still, it's not hard to spot the risks that come with this move. When the clock strikes midnight, the Cleveland organization won't be able to look outside for postseason-eligible players. No doubt the team at least considered alternatives to rolling the dice on Donaldson, who only just began his rehab assignment, but perhaps there weren't any opportunities that held much appeal.
Certainly, there's no chance that any other players under serious consideration would have come with Donaldson's established ceiling. And the Indians, unlike some other contenders, really don't need to worry about getting him on the field in the immediate future. The club is coasting to an AL Central title while preparing its roster for the postseason. It can more or less use the final weeks of the season as an opportunity to make final evaluations and get a few injured players needed reps without wearing anyone down.
The fact that Kipnis will end up moving into a utility job of some kind no doubt also was considered. We know the club wished to have a left-handed-hitting outfielder capable of playing in center, since the team acquired Leonys Martin before losing him for the year. Though Kipnis really hasn't hit much over the past two seasons, the team still clearly likes him as a ballplayer and has utilized him up the middle in the outfield — including in the 2017 postseason.
It seems, then, that acquiring Donaldson will not only potentially upgrade the Indians' lineup, but could plug the hole that reopened when Martin went down. Sensible as it all is when plotted out that way, it remains a fascinating gamble on Donaldson's ability to stay on the field and rediscover his unquestionably lofty talent level.
Photo courtesy of USA Today Sports Images.