The Brewers have reached agreement on a trade with the Nationals to acquire lefty Gio Gonzalez, per a club announcement. $250K of international bonus capacity is also heading to the Brewers, who'll send minor-leaguers KJ Harrison and Gilbert Lara to D.C. So far as is known at this point, the Brewers will take over all of Gonzalez's salary despite the fact that he cleared waivers.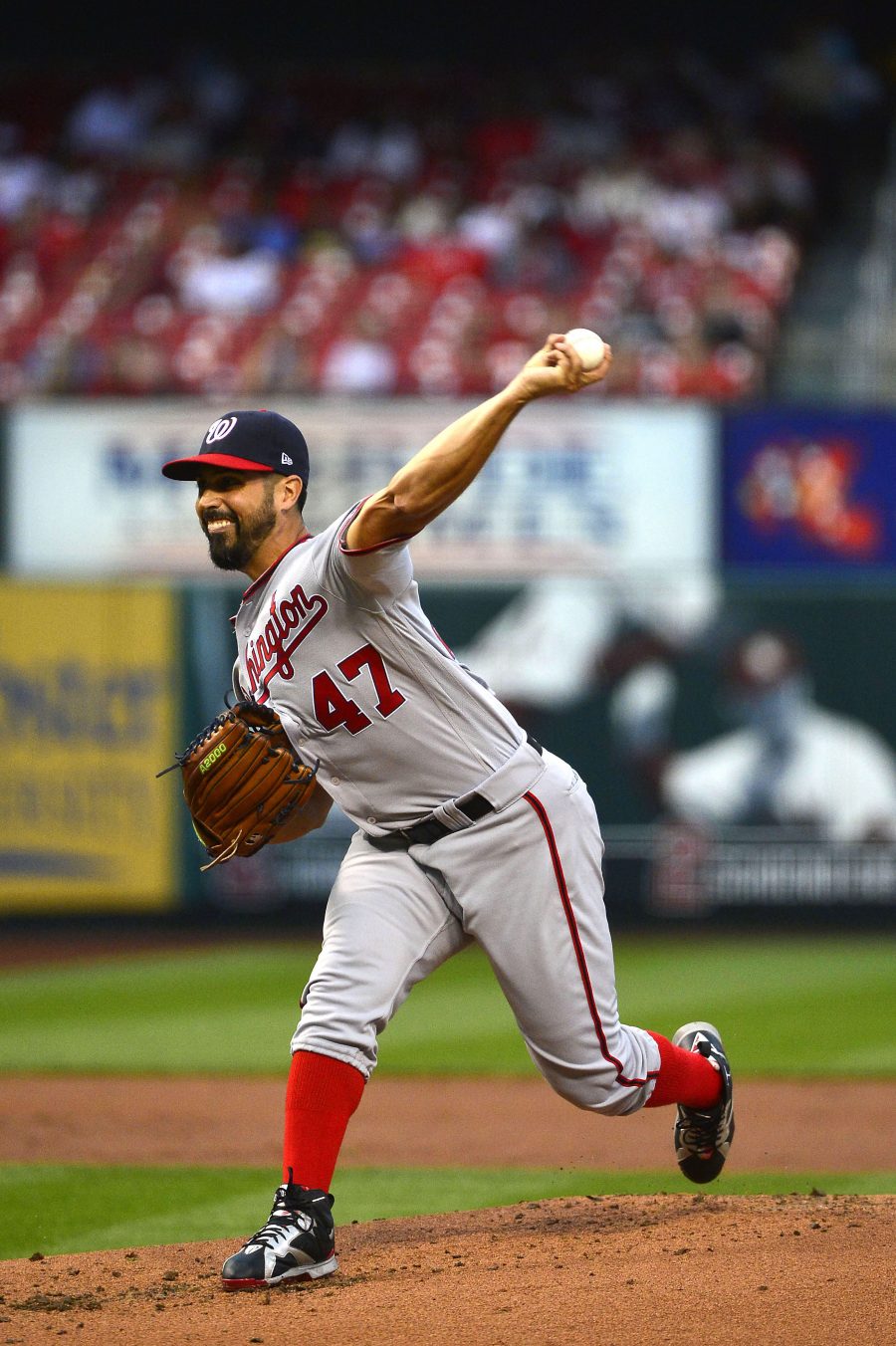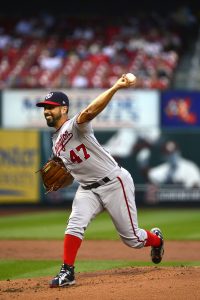 Gonzalez, who'll soon turn 33, will be a free agent at season's end after wrapping up a long-term deal that he signed with the Nats not long after being acquired before the 2012 season. He will wrap up his tenure with the club after nearly seven mostly excellent seasons. Gonzalez will appear in a Brewers uniform in Nationals Park tomorrow, though he won't pitch in this series.
With a hefty $12MM contract, just under $2MM of which remains to be paid, Gonzalez had cleared revocable trade waivers earlier in the month. He got off to a strong start to the season but had encountered some struggles of late. Through 145 2/3 innings, he carries a 4.57 ERA — the same mark he posted in 2016, the only season since 2010 in which he has finished with more than 3.79 earned runs per nine on his record.
Unfortunately for the Nats, the club never really got off the ground this year and has been forced to dump some pending free agents this summer. While Gonzalez came into the month of August with a 3.78 ERA, he has coughed up 26 earned runs in his last 31 1/3 innings. Though he has turned in two excellent outings in that span of six starts, the run of difficulties clearly left the Nats convinced not to make him a qualifying offer at season's end — and also reduced the team's potential trade return.
Gonzalez no longer operates in the 94 mph range with his fastball, but in many other ways looks to be much the same pitcher he has been the past several years. He's carrying a 9.2% swinging-strike rate that sits just under his career average. And he has continued to make start after start; since fully establishing himself in the majors in 2010, he has only once made less than 31 starts in a given season (2014, when he took the ball 27 times).
Of course, despite turning in 201 innings of 2.96 ERA ball last year, Gonzalez has clearly been in decline. He has been much more prone to the long ball of late after notably suppressing dingers for most of his career. As his velocity fell off a table before the 2017 season, ERA estimators have found increasing cause for worry in his peripherals. After posting a career-low 3.43 SIERA in 2014, for instance Gonzalez has turned in successive marks of 3.77, 3.96, 4.41, and 4.75.
While it would be optimistic to hope for Gonzalez to regain the magic of 2017, the Brewers can still probably expect he'll give the club some good innings down the stretch. Perhaps the jolt of a return to a postseason race will help, and Gonzalez certainly has every incentive to show well in advance of his first trip onto the open market. While the long-awaited rotation boost may not be quite as significant as some fans might have hoped for, the acquisition ought to add depth to the club's pitching staff and help the effort to reach and advance in the postseason.
On the D.C. side of this swap, it's obviously not how the club wanted things to end. But they'll get some compensation for the veteran lefty. Harrison, 22, has lined up behind the plate and at first base while also seeing action as a DH. A third-round pick in 2017, he has shown plenty of pop, but also struck out in 147 of his 466 trips to the plate this year. Astute readers will recall that Lara commanded a big bonus as an amateur player. Now twenty years of age, the infielder has not developed as hoped, with a marginal .237/.274/.324 slash as a professional.
Ken Rosenthal of The Athletic reported the deal (Twitter link). Kyle Lobner of the Frosty Mug suggested the involvement of Harrison and Lara, on Twitter, with Jon Heyman of Fancred (via Twitter) reporting they were indeed involved. Tom Haudricourt of the Milwaukee Journal-Sentinel reported the bonus amount on Twitter.
Photo courtesy of USA Today Sports Images.