The Diamondbacks have announced a new contract with infielder Eduardo Escobar, as Nick Piecoro of the Arizona Republic first reported (Twitter links). It's said to be a three-year, $21MM pact. Escobar is a client of DJ Rengifo Y Associates LLC.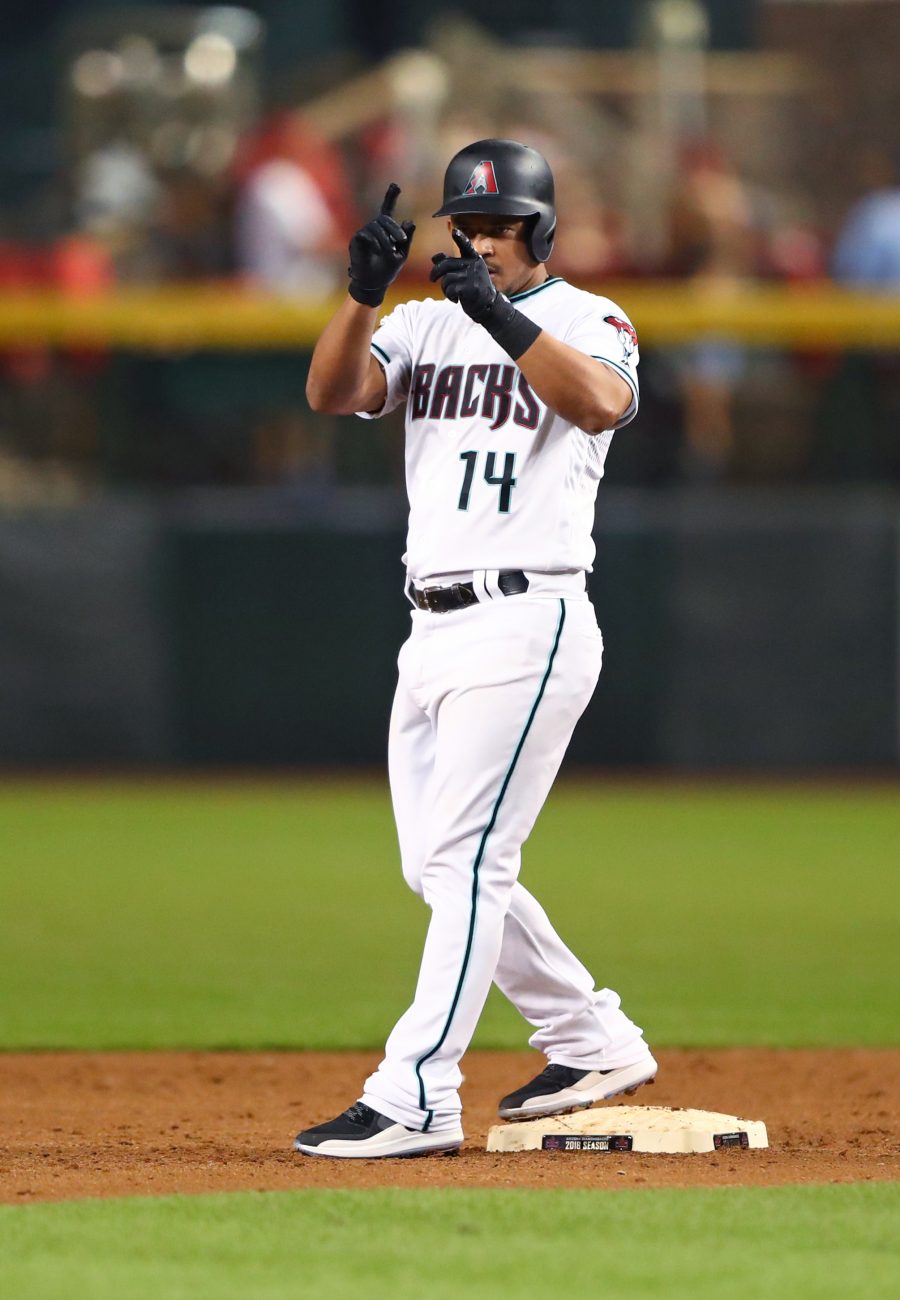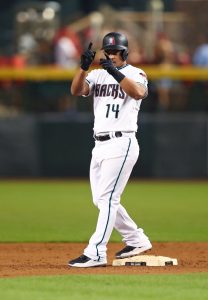 This news represents a fascinating turn of events just before the official onset of free agency. The 29-year-old, who was picked up in a mid-season swap with the Twins, had been slated to reach the open market for the first time.
Opting to wait for free agency would surely have given Escobar a shot at a somewhat bigger payday. After all, the switch-hitter just wrapped up a career year in which he slashed .272/.334/.489 with 23 home runs while thriving defensively at third base. MLBTR has yet to release its free agent predictions, but had initially contemplated a contract of three years and $30MM.
That said, things don't always work out as hoped on the open market. There are several strong competitors in the third base market, and teams that like Escobar's versatility will also be intrigued by Marwin Gonzalez.
For Escobar, his broader history is rather less enticing than his 2018 output standing alone. Over the past five seasons, he carries a .261/.312/.433 slash — good for an exactly league-average 100 OPS+. And though he has played all over the diamond, including at shortstop, he hasn't always graded as a stellar defender up the middle and so may not be seen as much of an option there as he ages.
Doing this deal now, then, avoids some risks for both parties. Clearly, both sides liked the fit after only a few months together. And it's not hard to see how the contract can suit team and player moving forward.
Really, the most interesting element of this decision is what it means for the Arizona organization. With the offseason approaching, it had seemed quite likely that the club would embark upon a rebuilding effort. While it's certainly still possible that he Snakes will look to shift some assets with the future in mind, promising Escobar three years certainly isn't something that a team would do before a full-blown teardown.
With Escobar on hand, it's also fair to wonder just what the D-Backs plan to do with some other infielders. Jake Lamb will be looking to bounce back from a miserable and injury-riddled campaign, but keeping him will mean ponying up a projected $4.7MM. It remains to be seen what the club will do with Lamb, as well as fellow infielders Nick Ahmed ($3.1MM projection) and Chris Owings ($3.6MM). Ketel Marte is already under contract on a five-year, $24MM extension.
Today's move leaves the Diamondbacks with plenty of options, particularly given Escobar's versatility, so it's hardly a fully committing decision. It also means that the organization has over $130MM in estimated payroll on the books, including its robust slate of arb-eligible players. This year, the Snakes opened with a club-record $131.5MM tab.
If the signing hints that the D-Backs will not blow things up entirely, it remains hard to imagine that the club will fully press down on the gas pedal. As MLBTR's Mark Polishuk recently explored, the organization could attempt to shave some salary obligations, hold onto its pre-MLB talent base, and try to remain as competitive as possible by overseeing a value-oriented winter. Getting Escobar at an appealing rate certainly seems to fit that mold, though the club's precise course from this point forward remains to be seen.
Photo courtesy of USA Today Sports Images.