7:27pm: The signing is now official, with the Braves announcing it.
1:35pm: The Braves have reportedly made the largest free-agent strike of the offseason so far, agreeing to terms on a one-year contract with former American League MVP Josh Donaldson. The contract is said to guarantee Donaldson the same $23MM salary he earned in 2018 and will give the MVP Sports client an opportunity to re-enter free agency next winter — hopefully on the heels of a healthier, more productive season than the injury-ruined 2018 campaign through which he just struggled.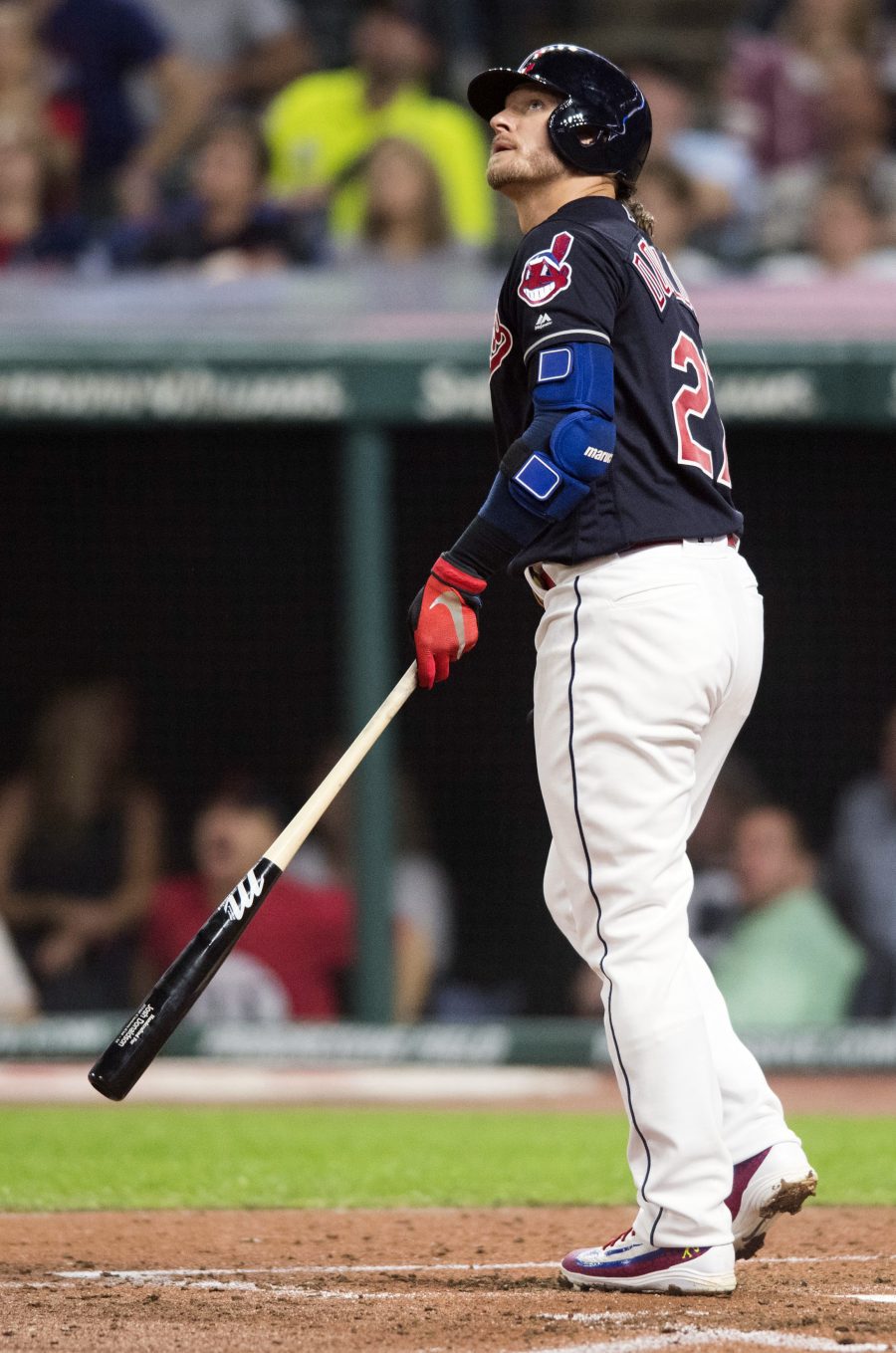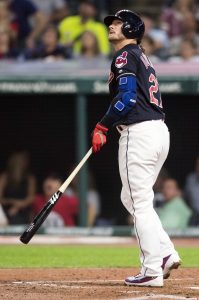 Donaldson, 33 in December, was limited to just 219 plate appearances this year as he battled a shoulder issue early in the season and a calf injury that cost him roughly three months of action. He posted a solid but unspectacular .246/.352/.449 batting line and eight homers when healthy — above-average production relative to the rest of the league but a tremendously far cry from the composite .282/.377/.524 batting line he logged from 2013-17.
[Related: Updated Braves depth chart and Braves payroll outlook]
If healthy, Donaldson will give an already imposing Braves lineup a massive boost — to say nothing of top-shelf defense at the hot corner. Atlanta already had premium glovework at third base thanks to Johan Camargo, but the Braves will now have the luxury to deploy Camargo at a number of positions. Camargo, soon to turn 25, can give the Braves some cover at third base, shortstop and second base at the very least. Speculatively speaking, it wouldn't be a surprise to see Atlanta try him in the outfield corners during Spring Training as well; if Camargo proved capable, the Braves could deploy him in a Marwin Gonzalez or Ben Zobrist-esque fashion, granting him fairly regular at-bats while spelling Donaldson, Dansby Swanson and Ozzie Albies, among others. The signing of Donaldson could push back the debut of prospect Austin Riley by nearly a full year, but Riley is still just 21 years old and has only played 150 games above Class-A Advanced. Some additional development time certainly won't hurt — especially when considering his 29.5 percent strikeout rate in Triple-A last season.
The agreement with Donaldson marks a reunion between the slugger and general manager Alex Anthopoulos. The pair are well acquainted from Anthopoulos' time as the Blue Jays' general manager, with the trade that brought Donaldson to Toronto standing out as one of the most successful moves of Anthopoulos' front-office career. (Kendall Graveman, Franklin Barreto, Sean Nolin and Brett Lawrie went to the A's in return.)
The $23MM salary, combined with the reported $2MM salary the Braves will pay fellow free-agent addition Brian McCann, will push Atlanta's Opening Day payroll projection to just north of $117MM. That's already just about $1MM shy of their 2018 mark and $5MM shy of the all-time franchise record, so it seems apparent that the Braves' NL East title and emerging core have spurred ownership to become more aggressive in terms of payroll. By adding Donaldson to the heart of a lineup that also features Rookie of the Year Ronald Acuna and perennial MVP candidate Freddie Freeman, the Braves have made an early splash that'll have significant ramifications on the 2019 division race and put additional pressure on rivals like the Phillies, Nationals and Mets to further act to bolster their rosters as they seek to remain competitive in a rapidly improving division.
Steve Phillips of MLB Network Radio on SiriusXM first tweeted that the two sides were nearing a deal. Ken Rosenthal of The Athletic reported the agreement and the terms.