Joe Mauer will officially retire from Major League Baseball, as La Velle E. Neal III and Phil Miller of the Minneapolis Star-Tribune report. Mauer's future was in doubt throughout the 2018 season, but he has ultimately chosen to call it a career after 15 major league seasons, all of them spent with the Twins.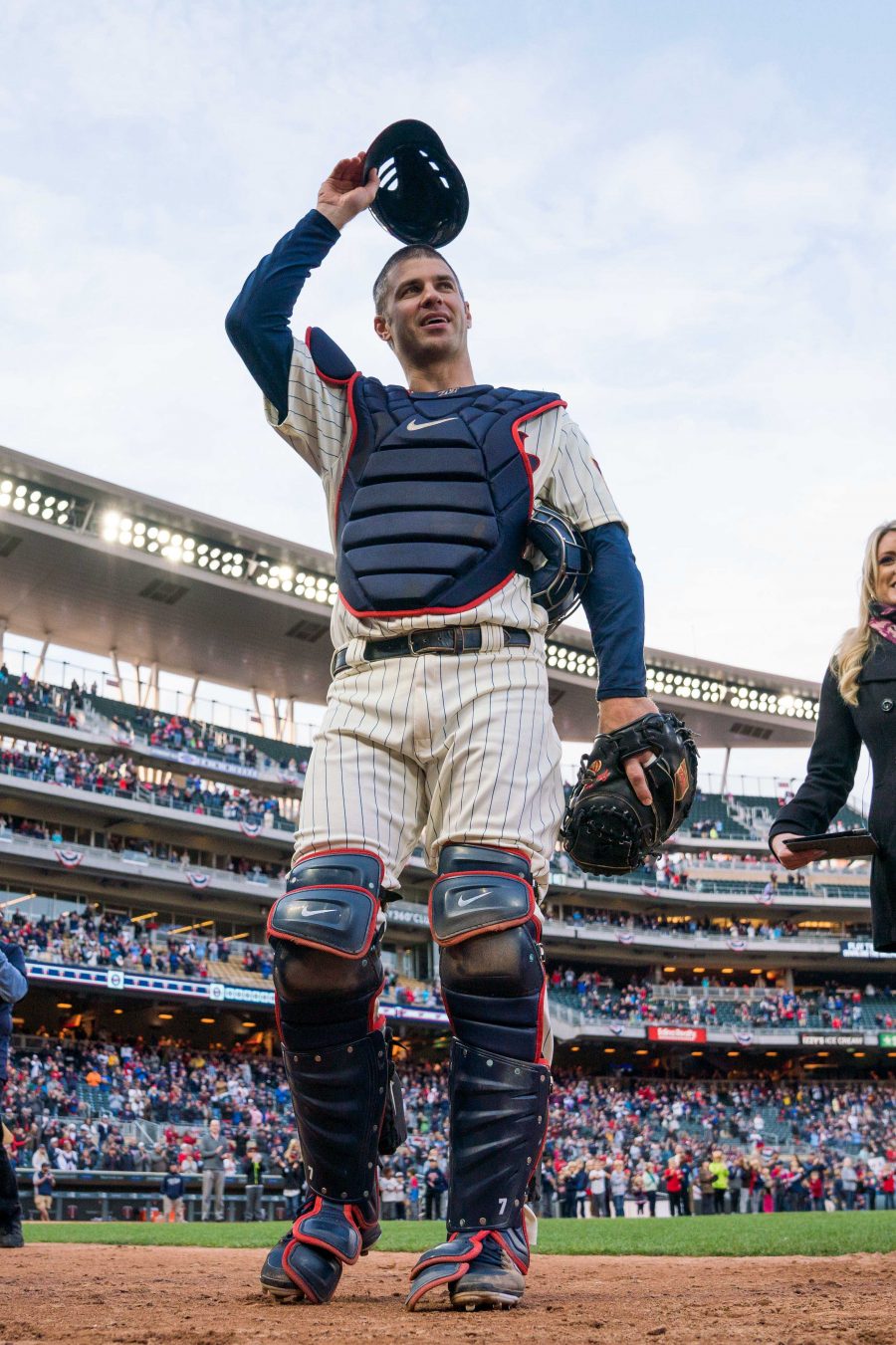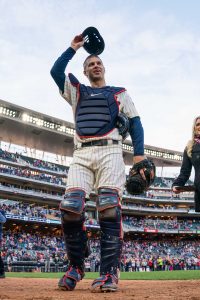 Born in Minnesota and attending high school in St. Paul, Mauer seemed destined to be chosen first overall by the Twins in the 2001 draft, and endeared himself to fans in Minnesota and beyond throughout his career. After honoring the final year of an eight-year, $184MM contract signed with the club, it seems fitting that Mauer retires with the team that drafted him, playing out the entirety of his career with one organization. Mauer has taken out a full-page newspaper ad to share a heartfelt letter with Twins fans announcing his decision.
Though it was unknown at the time whether he would return for another season, Mauer's final game at Target Field was a magical one. Starting the game at first base, Mauer took the field alone as he was greeted by his two daughters. In what would turn out to be his final at-bat, Mauer hit a double–sliced into left-center field–that seemed emblematic of his signature hitting style. Then, one final time, Mauer put on his catcher's gear for the first time in more than five years and received one pitch from Matt Belisle before exiting the game to a rousing ovation from the Minnesota faithful.
Spending the first 10 years of his career behind the plate, Mauer was forced to move to first base after battling concussions. In those seasons, though, Mauer distinguished himself as one the most prolific offensive catchers in recent memory. In 2006, Mauer became the first full-time catcher to win an American League batting title, and his three career batting titles are the most all-time among catchers. Named the American League MVP in 2009, Mauer joined the likes of Thurman Munson, Johnny Bench, and Ivan Rodriguez as one of a few backstops to earn that distinction.
In his career, Mauer appeared in 1,858 games, tallying 2,123 hits and 143 home runs, and posting a slash line of .306/.388/.439, his 55.1 WAR good for third-most in Twins franchise history. Mauer walks away from the game as an interesting case for the Hall of Fame. In his time as a catcher, Mauer posted dominant numbers, especially over a five-year span between 2006 and 2010. His peak alone places him in the company of the game's all-time great catchers; his career WAR ranks seventh-most among catchers. And while Mauer has generally posted above-average numbers as a first baseman, the injury-prompted transition certainly hurts his case.
Regardless of the outcome of his Hall of Fame candidacy, Mauer's career is one to look back on fondly. He was universally well-regarded by fans, teammates, coaches, and the media, garnering a reputation as a consummate professional. As expressed in his letter, Mauer plans to use his departure from baseball to spend more time with his family. We at MLBTR congratulate him on a marvelous career and wish him well in his future endeavors.