Longtime MLB star Chase Utley was released today by the Dodgers, clearing the way for his formal retirement. He announced in a press conference earlier this summer that he would retire at the end of the 2018 season.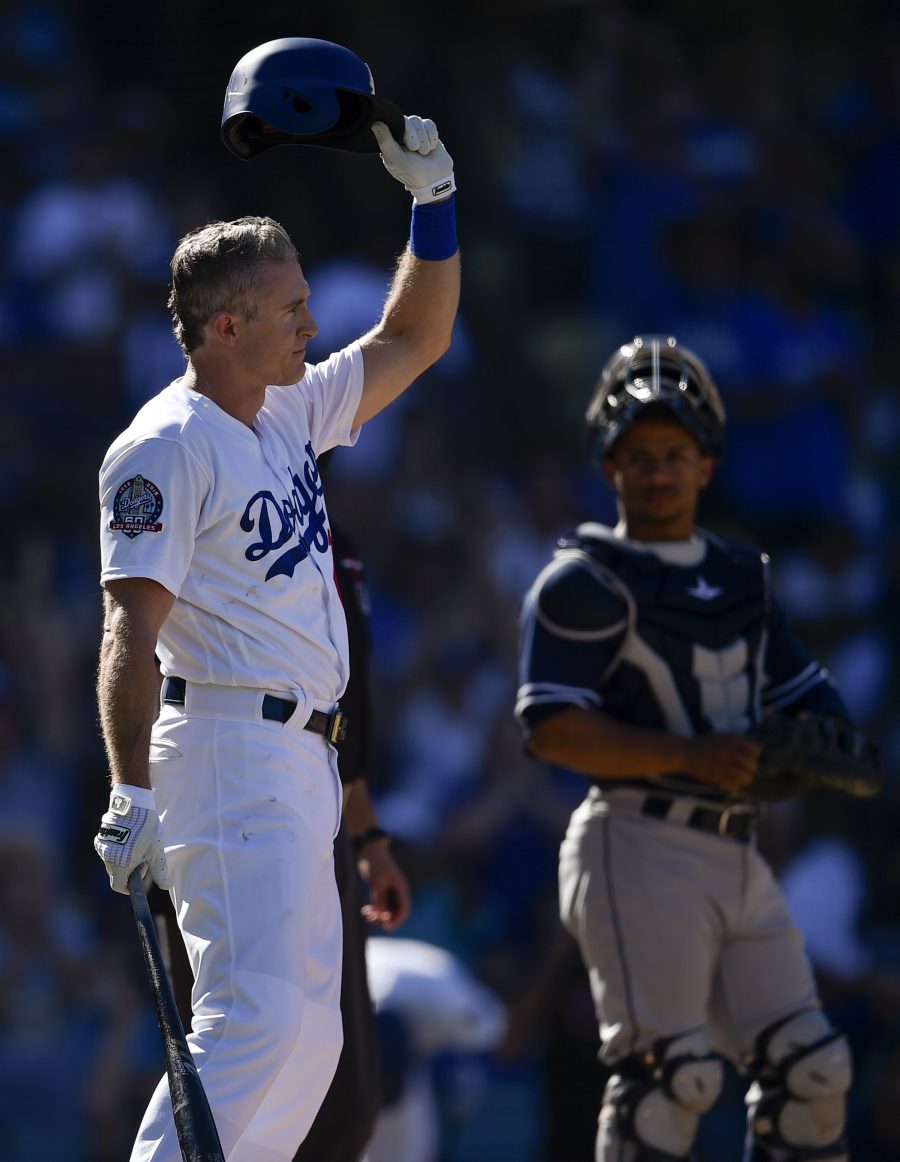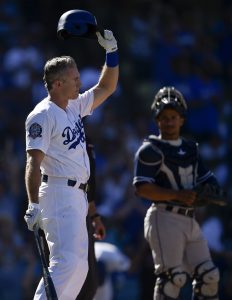 Utley, 39, turned in a compelling 16-year run at the major-league level. In addition to possessing high-end all-around talent, Utley will be remembered as perhaps the consummate grinder of his generation. Of course, his hard-nosed play also occasionally drew the ire of opposing players and fans.
There's ample cause to view Utley as a strong Hall of Fame candidate. The former No. 15 overall pick (Phillies, 2000) ran up a cumulative .275/.358/.465 batting line with 259 home runs, 1103 runs scored, 1025 RBIs and 154 stolen bases. The six-time All-Star won four Silver Slugger Awards at second base — each coming between 2006-09, when he was widely considered to be one of the best players in all of baseball. From 2005-13, Utley raked at a .290/.378/.503 clip — good for a robust 129 OPS+.
Put it all together, and Utley compiled more than 60 wins above replacement by measure of both Baseball-Reference (65.4) and Fangraphs (63.2). More than half of that tally came during a ridiculous five-year run from 2005 through 2009, when Utley racked up value by contributing in all facets of the game. That monster peak coincided with the Phillies' rise into a powerhouse. Utley paired with Jimmy Rollins to form an outstanding up-the-middle duo and the club fielded a variety of other high-end talents.
Utley's single best season, by measure of wins above replacement, came in 2008 when he helped lead the Phillies to a World Series Championship. Then 29 years of age, Utley hit .292/.380/.515 with 33 homers during the regular season and played a pivotal role in helping the Phils advance beyond the NLCS against the Dodgers.
Over the years to come, Utley ramped down into merely a highly above-average player. He was churning out 3+ WAR campaigns through 2014 — marking a decade-long run in which he reached at least that annual tally (by B-Ref's measure). The inevitable breakdown campaign came in 2015, but Utley still found a way to bounce back. He turned into a sturdy role player after moving to the Dodgers via trade. Utley was particularly useful during the 2016 and 2017 campaigns, when he appeared in 265 total games, providing the Dodgers with 918 plate appearances of .246/.321/.400 hitting and over 1600 innings of solid glovework.
It was clear during the 2018 season that the end was near. Utley faded at the plate in limited action while dealing with thumb and wrist injuries. When he announced in the middle of the year that he'd hang up his spikes for good, it came as little surprise. The Dodgers preferred to keep him on the roster for the duration of the 2018 campaign, though Utley was not active for the postseason.
By retiring now, Utley will forego the remainder of his contract with the Dodgers. He had been under contract for the 2019 season at a rate of $1MM. Giving up that cash will leave Utley just under the $125MM mark for career earnings. That's a hefty haul, to be sure, but he earned every cent. It'll be interesting to see how Hall voters ultimately handle Utley's case. He doesn't have the individual accolades that many prefer to see among Hall of Famers, but he had one of the better peaks of any second basemen in recent memory, has one of the more impressive overall resumes at that position, and will no doubt draw support from those who value his broad-based contributions to many successful teams.
Photo courtesy of USA Today Sports Images.