The Mariners and Rays both crossed off an item on their offseason checklist Thursday, officially announcing a five-player trade that will send catcher Mike Zunino, outfielder Guillermo Heredia and minor league lefty Michael Plassmeyer from Seattle to Tampa in exchange for center fielder Mallex Smith and minor league outfielder Jake Fraley.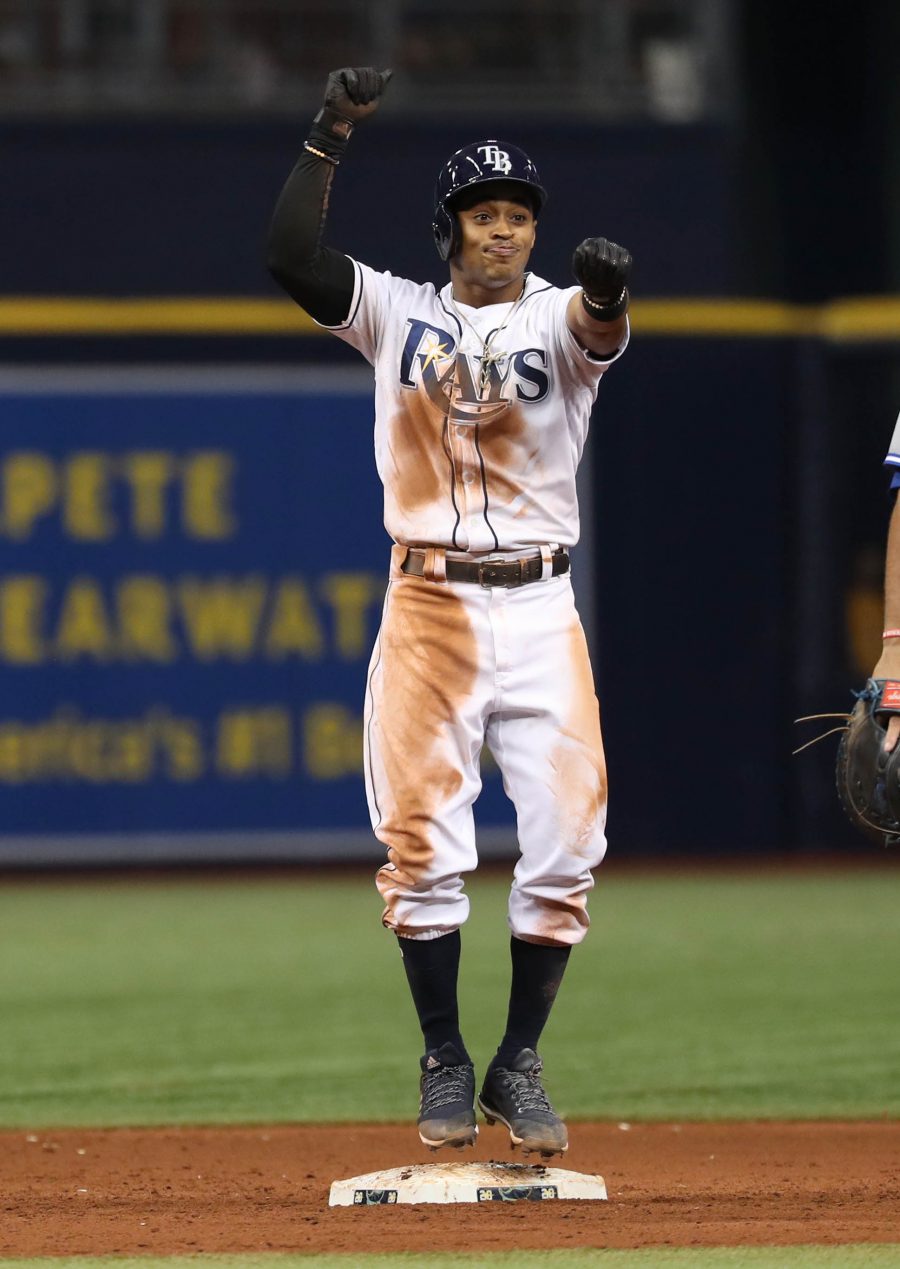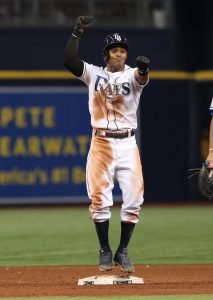 [Related: Seattle Mariners depth chart and payroll outlook | Tampa Bay Rays depth chart and payroll outlook]
"Bringing Mallex back home to Seattle is exciting for us all," said GM Jerry Dipoto in a tongue-in-cheek statement — a nod to having briefly acquired Smith in a previous trade. "His combination of speed, base running impact, defense and on-base abilities are unique in today's game. We believe his breakout 2018 performance reflects the many ways his skills will positively impact the Mariners for years to come. Jake Fraley exhibits a similarly exciting set of athletic and baseball skills. His offensive game blossomed in 2018 and creates an exciting profile when coupled with his exceptional defense and overall instincts. Both players fit our desire to build a younger, more athletic and exciting roster."
Unsurprisingly, the first significant swap of the 2018-19 offseason involves the ever-active Dipoto. As recently as Tuesday, the Seattle GM spoke of a desire to "re-imagine" the Mariners' roster while striving to remain competitive. Specifically, he indicated to MLB.com's Greg Johns that adding a center fielder would be a priority. Adding Smith not only achieves that goal early in the offseason but simultaneously lowers the club's lofty payroll a bit; Zunino is projected by MLBTR contributor Matt Swartz to earn $4.2MM through arbitration this winter, while Smith is not yet arbitration-eligible after narrowly missing Super Two status and is controlled through the 2022 campaign.
This marks the second time in the past two years that Dipoto has acquired Smith, although the speedster's original Mariners tenure was measured in minutes. Dipoto acquired Smith from the Braves in a deal that sent Luiz Gohara to Atlanta and promptly flipped Smith to Tampa Bay in order to acquire two years of Drew Smyly's services. Unfortunately, Smyly injured his arm that Spring and ultimately required Tommy John surgery before ever throwing a regular-season pitch for the Mariners.
This time around, Smith's acquisition seems to carry more permanence. He's fresh off a season in which he hit .296/.367/.406 with a pair of homers, 27 doubles, an AL-leading 10 triples and a hefty 40 stolen bases. The 25-year-old Smith saw action at all three outfield positions with the Rays and delivered above-average ratings, but he'll almost certainly slot in as the primary center fielder for manager Scott Servais in Seattle. He'll give the Mariners a significant defensive upgrade over Dee Gordon, who admirably attempted to try his hand at a new position last season but graded out as one of the most ineffective defensive center fielders in the game. Gordon now appears likely to return to second base, if he isn't traded himself, with Robinson Cano perhaps shifting to designated hitter and rotating between second base, first base and third base.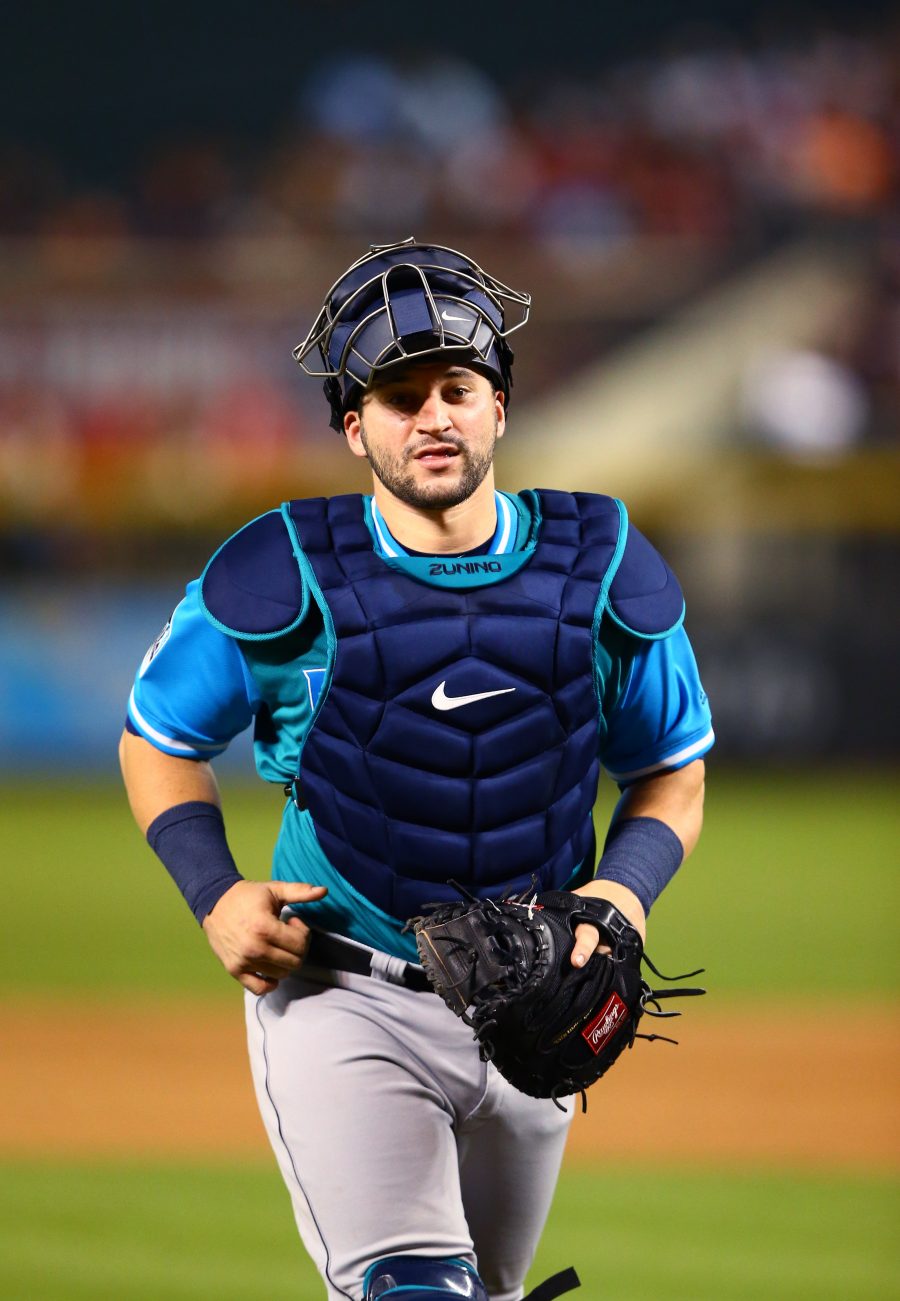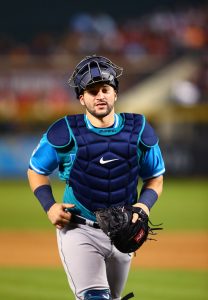 For the Rays, the addition of Zunino gives them a catcher with light-tower power and premium defensive skills. However, Zunino pairs those highly desirable traits with enormous strikeout tendencies and questionable on-base skills. He's coming off a season in which he hit just .201/.251/.406 with 20 homers, but he's also only a season removed from a vastly superior .251/.339/.509 output and a career-high 25 homers. Over the past three seasons, Zunino is a .223/.300/.462 hitter with with 57 home runs in 1032 plate appearances. The average and OBP might not jump out, but when adjusting for the Mariners' pitcher-friendly home park, that level of production rates at about seven percent better than the league-average hitter and nearly 20 percent better than that of a league-average catcher (by measure of OPS and wRC+).
Defensively, Zunino threw out a career-best 35 percent of would-be base thieves in 2018, and he perennially ranks among the league's best in terms of pitch framing. He's received well above-average marks in Baseball Prospectus' Fielding Runs Above Average for catchers in each of his Major League seasons, and he's controllable for the next two seasons. If the Rays feel they can curb Zunino's alarming 34.2 percent career strikeout rate, perhaps they believe there's some yet-untapped upside in the 27-year-old. If not, he'll nonetheless give them a strong throwing/framing backstop with more power than just about any catcher in the game.
Acquiring Zunino pushes Michael Perez, acquired in this summer's Matt Andriese trade with the Diamondbacks, from a starting role to a backup job. The 26-year-old Perez impressed in his brief big league promotion in '18, hitting .284/304/.392 with a homer and five doubles while halting five of 17 stolen-base attempts against him (29 percent). Perez has received quality defensive ratings of his own throughout his minor league tenure, so this pairing gives Tampa Bay a couple of solid to plus defenders behind the plate — a likely point of emphasis for lead baseball ops duo Erik Neander and Chaim Bloom as they engage in experimental tactics with their pitching staff.
As for Heredia, he's not entirely dissimilar from Smith in that he's a fleet-footed outfielder with minimal power who is capable of handling all three outfield positions. He's not likely to crack a crowded Rays mix that could feature Tommy Pham, Kevin Kiermaier and Austin Meadows as starters in the outfield. However, he could also give the Tampa Bay organization a nice bench option or upper-minors depth piece, as he does have multiple minor league options remaining.
Heredia, 28 in January, hit .236/.318/.342 with the Mariners in 337 plate appearances last season — numbers that fall right in line with his career .244/.321/.336 output in 870 PAs. Unlike Smith, he's garnered poor defensive ratings in center field, though he grades out above-average in the outfield corners.
Plassmeyer, 22, was the Mariners' fourth-round pick just five months ago in the 2018 draft, which aligns with Dipoto's willingness to deal from his most recent draft classes. He traded catcher David Banuelos, his 2017 fifth-rounder, to the Twins last December and also flipped 2017 fourth-rounder Seth Elledge to the Cardinals this past summer. Plassmeyer, Mizzou product, posted a ridiculous 44-to-4 K/BB ratio through 24 innings in Short-Season Class-A ball this summer.
Fraley, 23, was Tampa Bay's second-round pick in 2016 and is coming off a monstrous .347/.415/.547 showing in 2018, but those gaudy numbers came in 260 PAs against younger competition at Class-A Advanced.
While the addition of Smith fills one vacancy for the Mariners, it also creates another. Light-hitting journeyman David Freitas now sits atop the team's depth chart behind the plate, so adding some catching options either via free agency or (more likely given Dipoto's tendencies) via the trade market now figures to become an imperative in the months to come. As for the Rays, they're dealing from a position of strength and also adding some additional depth by picking up Heredia, so this trade merely checks one item off a length to-do list early in the winter, thus freeing the Tampa Bay front offices to turn its focus to other areas of need (namely, the pitching staff).
Ryan Divish of the Seattle Times reported that the two sides were close to a deal involving Zunino, Smith and Heredia. The Athletic's Ken Rosenthal tweeted that an agreement was in place, while Joel Sherman of the New York Post and Greg Johns of MLB.com added some context on the return (Twitter links) before the inclusion of Plassmeyer and Fraley was also reported by Divish.