MLBTR is publishing Offseason Outlooks for all 30 teams. Click here to read the other entries in this series.
The White Sox will make pitching additions as they begin to see the light at the end of the rebuilding tunnel, and have the payroll flexibility to pursue the biggest names in free agency if they so choose.
Guaranteed Contracts
Welington Castillo, C: $7.75MM through 2019.  Includes club option for 2020.
Nate Jones, RP: $4.65MM through 2019.  Includes club options for 2020 and '21.
Tim Anderson, SS: $23.15MM through 2022.  Includes club options for 2023 and '24.
Arbitration-Eligible Players (projections via MLBTR contributor Matt Swartz)
Free Agents
[Chicago White Sox Depth Chart; Chicago White Sox Payroll Overview]
With two rebuilding years in the books, the White Sox figure to make a push toward opening their next competitive window this winter.  2019 might serve as a transitional year, with higher expectations and at least some small chance of reaching the playoffs.  GM Rick Hahn explained in September, "We've made no secret that when the time comes for as we've described adding more finishing pieces that we knew those were going to have to come via free agency.  While we are not yet in a position realistically to be adding so called finishing pieces, we are in a position where we need to be opportunistic with regards to the free agent market."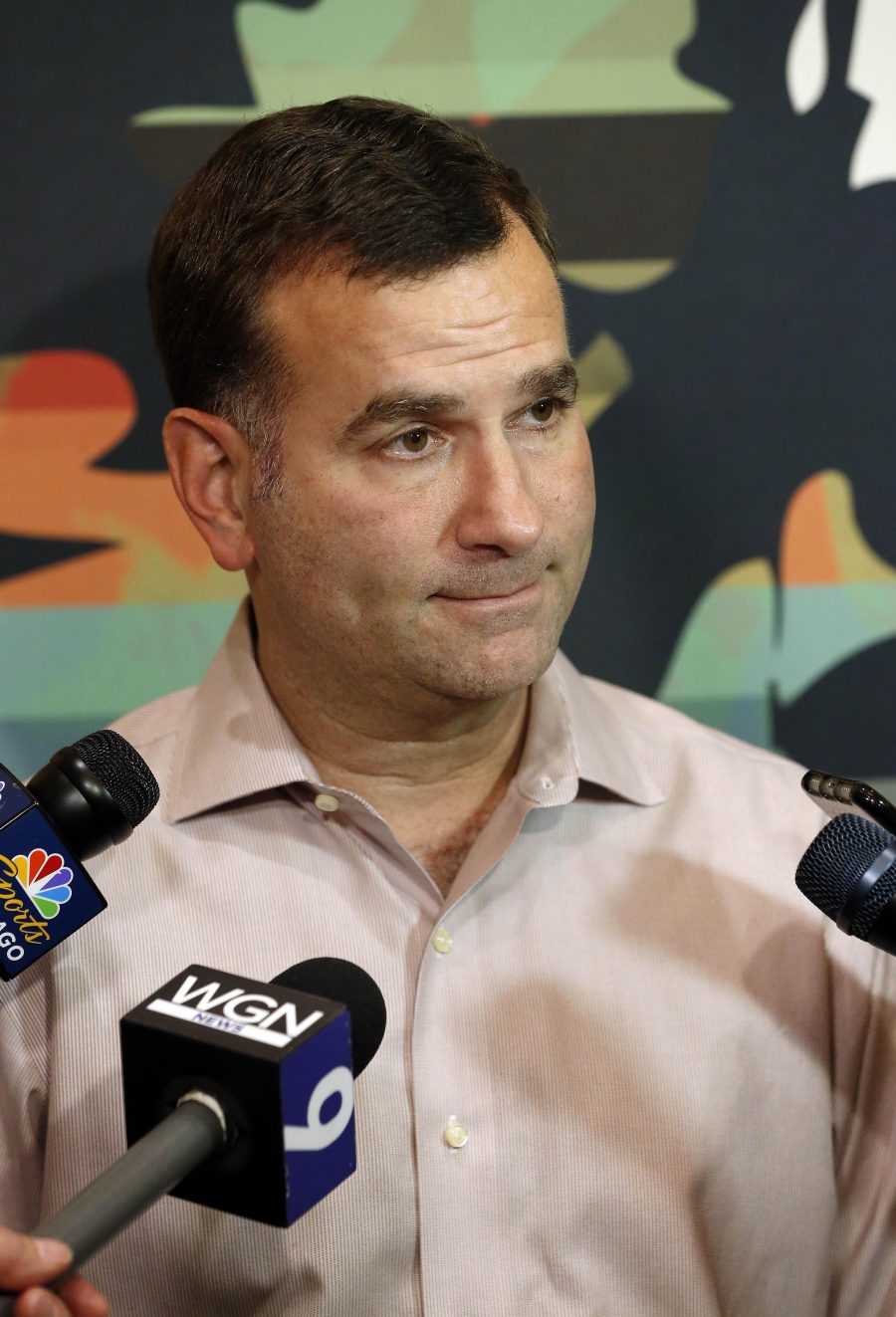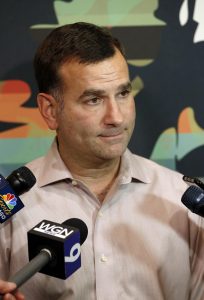 Let's take a look at the White Sox payroll situation.  With only Castillo, Jones, and Anderson under contract for a total of $13.3MM in 2019, it's wide open.  We project the team's six arbitration eligible players to total around $36.7MM, though the team could easily jettison Avisail Garcia, Leury Garcia, and Davidson if they feel they have better options.  So the team's likely commitments are in the $38-50MM range.  An Opening Day 25-man roster payroll in the range of $110-120MM is plausible, based on the team's historical spending.  Bottom line: this team can afford just about any contract.
In 2018, catching duties were handled by Omar Narvaez, Kevan Smith, and Welington Castillo.  Smith has already been lost to the Angels on a waiver claim.  Narvaez, 27 in February, has shown himself to be a capable hitter over the last two years.  He's also been one of the game's worst pitch framers and isn't adept at throwing out attempted thieves.  Castillo was signed a year ago to take on primary catching duties, but he was popped in late May with an 80-game suspension for PED use.  The team is set to roll in 2019 with a Castillo-Narvaez tandem, with top catching prospect Zack Collins waiting in the wings.
Jose Abreu just finished his fifth season as Chicago's first baseman.  Abreu, 32 in January, has offered a stabilizing veteran presence for the White Sox.  GM Rick Hahn has surely fielded offers over the years, but Abreu's skillset isn't one that would likely draw a large return on the trade market.  Now, he has only one year remaining until free agency and an ever-growing salary.  There's no reason to push for an upgrade or trade this winter, but any contract extension would have to be fairly modest in nature.
Yoan Moncada, just 23 years old, put in his first full season as the White Sox second baseman.  The results were a mixed bag, with about league average offense and the third-highest strikeout rate in baseball.  It was still a decent season.  The idea of trying Moncada at third base or even center field has been broached, but may not be necessary for 2019.  Similarly, shortstop Tim Anderson, 25, put in a useful campaign but still has room to grow.  One of the two, more likely Moncada, may be pushed soon by 2018 first-rounder Nick Madrigal.  The Sox deployed Yolmer Sanchez at the hot corner this year, and the 26-year-old did acceptable work holding down the fort defensively and bringing energy to the team.  He may be best served back in a utility role.
Clearly, there is room for improvement in the team's infield.  The name on everyone's mind: Manny Machado.  Hahn made a trade offer for Machado in December, despite the shortstop's impending free agency.  Perhaps the idea was to help sell Machado on Chicago in an attempt to sign him before he hit the open market.  The 26-year-old would easily plug in on the left side of the infield for the White Sox, though I'm guessing the team would have a slight preference to put Machado at third base rather than his preferred shortstop.  Still, I don't think Anderson's presence will be a major impediment to a possible pursuit.  The White Sox check all the boxes for Machado: they have the interest, need, and payroll space.
Though the franchise has never even done a $70MM contract,  let alone one that could be more than five times that, there is precedent from almost 20 years ago.  Back in 1996, the White Sox signed slugger Albert Belle to a five-year, $55MM deal that was the largest in baseball history at the time.  The deal even included a clause that required Belle to remain one of the "top three salaried players for the life of the deal," as Claire Smith wrote in the New York Times, or else become eligible for free agency.  "We're not being fiscally irresponsible because we can afford it," said owner Jerry Reinsdorf at the time.  On the other hand, baseball salaries have grown well beyond inflation since 1996.  $55MM in 1996 is the same as $88MM now – not $350-400MM.
Beyond that, a push for Machado would be slightly wasted if the team wasn't otherwise built up to contend in 2019 with major pitching additions.  Rebuilding teams have certainly signed star players "early" in the past, but getting a five-plus win season from Machado in 2019 is a key part of signing him.  So the work wouldn't be done with just Machado. The Sox could, of course, also look to upgrade at third base with someone other than Machado.  They could attempt to trade for Maikel Franco, Kyle Seager, or Jake Lamb or sign Josh Donaldson or Mike Moustakas, for example.
Avisail Garcia is the incumbent in right field.  Garcia had multiple DL stints for a hamstring injury this year and was scheduled for knee surgery in October.  He's been a replacement level player for his entire career outside of 2017, and he projects for an $8MM salary in his final season before free agency.  Keeping him and hoping for a rebound is a reasonable gamble given the team's payroll space, but the White Sox could also trade or non-tender Garcia if they are thinking bigger.  Like maybe Bryce Harper bigger?  The rationale for Harper is much the same as Machado.  That said, the White Sox have a long and often contentious history with Harper's agent, Scott Boras.  I don't know whether Reinsdorf has an appetite for tangling with him on a record-setting contract for Harper, but it's not out of the realm of possibility.
Left field was manned by many different players for the White Sox in 2018, mainly Nicky Delmonico, Charlie Tilson, Leury Garcia, and Daniel Palka.  The team received little production from these players, though Palka showed big power against right-handed pitching.  Generally, everyone was just keeping the seat warm for Eloy Jimenez, who is MLB-ready and currently rates as the third-best prospect in baseball.  Jimenez figures to finally get the call in late April, allowing the White Sox to control him for the better part of the next seven seasons.  Even as a rookie, he might be the team's best player.  Jimenez could be an option at either outfield corner, and he'll surely be a regular once he's promoted.
Palka, 27, was a nice waiver claim for the White Sox a year ago.  He hit 27 home runs in 449 plate appearances for the Sox this year, and even with a lot of strikeouts and scarce walks, his power plays against right-handed pitching.  His defense needs work, and he's yet to show that he can hit lefties in the Majors.  He's an option to replace or platoon with Garcia in right field, but may be better served in a DH platoon with Matt Davidson.  Depending on whether the Sox want to keep Garcia and how they feel about Palka's defense, they could turn to the market for a better outfielder to pair with Jimenez.  Michael Brantley, Andrew McCutchen, and Marwin Gonzalez are the best non-Harper options in free agency.  Hahn could also go down a tier to the likes of Adam Jones or Nick Markakis, though neither projects as a difference-maker on the field next year.  The trade market has a few decent options, perhaps including David Peralta, Nicholas Castellanos, Jose Martinez, Yasiel Puig, Kyle Schwarber, and Wil Myers.
The White Sox gave most of their center field playing time to Adam Engel, who got the job done defensively but served as one of the worst hitters in baseball.  A.J. Pollock is the only real free agent option.  He'd be a good fit for the Sox, except that they'd have to forfeit their second-highest draft pick and have their international signing bonus pool reduced by $500K since Pollock received a qualifying offer from the Diamondbacks.  There's a price at which that makes sense.  The Sox could also hit the trade market, perhaps for someone semi-interesting like Michael A. Taylor or Odubel Herrera.
The team also must weigh the considerable number of outfield prospects who could arrive in the Majors about a year after Jimenez: Luis Robert, Blake Rutherford, Luis Alexander Basabe, Micker Adolfo, and Luis Gonzalez.  There's an argument for simply adding a stopgap veteran to improve depth in 2019, and then evaluating which prospects are MLB ready for the following season.
The White Sox gave most of their DH time to Davidson and Palka this year.  The pair can make for an effective platoon.  Still, if the White Sox don't mind tying up the spot with one player, Nelson Cruz would give an excellent boost to the offense without a long-term commitment or loss of a draft pick.
With James Shields hitting free agency, the White Sox are poised to lose their 2018 innings leader in the rotation.  They also lost top young pitcher Michael Kopech to Tommy John surgery in September.  Reynaldo Lopez, 25 in January, authored a dominant finish (five runs in his last 40 innings) to push his ERA under 4.00 for the year.  The Sox surely hope he'll be a rotation fixture for the next five years or more.  Carlos Rodon, 26 in December, is under team control for three more seasons.  He limped to the finish line, allowing 28 earned runs over his last 27 1/3 frames.  Both pitchers are locked in for 2019, despite middling peripheral stats that should temper enthusiasm.
It's difficult to find the bright spots in Lucas Giolito's season.  The 24-year-old righty put up a 6.13 ERA, 6.5 K/9, 4.7 BB/9, 1.40 HR/9, and a 44.4% groundball rate in 32 starts.  Nonetheless, it sounds like Giolito is penciled in for 2019.  I imagine he won't get another 32 starts if he doesn't take a step forward.  Dylan Covey, a 27-year-old former first rounder, had a few flashes of brilliance and should be in the rotation mix.  Top White Sox pitching prospect Dylan Cease moved up to Double-A in June and dominated, suggesting a 2019 MLB debut.  Dane Dunning should arrive in 2019, as could Jordan Stephens.  The team's 2015 first-round pick, Carson Fulmer, struggled mightily at both Triple-A and the Majors, and will have to pitch his way back into the picture.
Some kind of addition makes sense for this rotation.  Again, there's really no one the White Sox can't afford.  They can throw big money at Patrick Corbin, Dallas Keuchel, or Nathan Eovaldi, or look at more affordable options, including Hyun-Jin Ryu, Gio Gonzalez, Anibal Sanchez, Matt Harvey, Trevor Cahill, Lance Lynn, Wade Miley, or even Shields.  If he can be sold on Chicago, 27-year-old lefty Yusei Kikuchi would fit better into the team's likely window of contention.  Garrett Richards would be another forward-looking pickup, since he should return from Tommy John surgery in 2020.  The trade market could include Tanner Roark, Sonny Gray, Marcus Stroman, Alex Cobb, Robbie Ray, Dylan Bundy, and Julio Teheran.
Hahn spoke recently of the need to "augment the rotation and the bullpen" this winter, and picked up former top prospect Manny Banuelos as a possible bullpen option.  Holdovers in the bullpen will likely include Nate Jones, Jace Fry, Aaron Bummer, and Juan Minaya.  DH/first baseman Matt Davidson could contribute more as a mop-up man, which would be a fun story.  The Sox also have interesting options who reached the Majors this year in Ian Hamilton, Jose Ruiz, Thyago Vieira, Ryan Burr, and Caleb Frare. Tommy John recipient Zack Burdi could join the mix. I wouldn't expect the White Sox to spring for Craig Kimbrel, but there's a slew of solid options they can go after in free agency depending on their willingness to spend.
The White Sox payroll situation cannot be stressed enough: they could theoretically add Machado ($30MM projected annual salary), Corbin ($21.5MM), Pollock ($15MM), and Jeurys Familia ($10MM) and still have a payroll within their historical norms.  Most likely, though, the White Sox are a year too early to go nuts in the offseason.  If the team falls short on or ignores Machado and other big names, fans can still dream on a strong 2019-20 free agent class.
Photo courtesy of USA Today Sports Images.