MLBTR is publishing Offseason Outlooks for all 30 teams.  Click here to read the other entries in this series.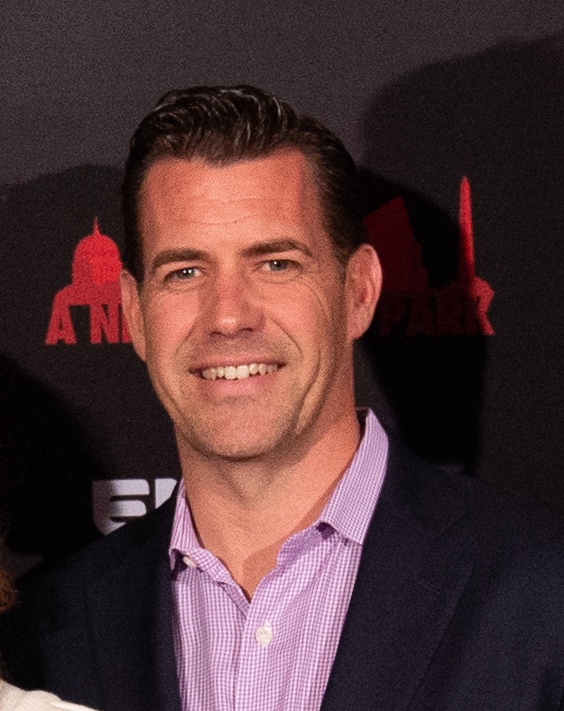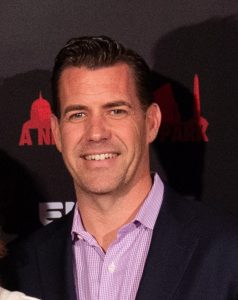 The Mets suffered through their second straight disastrous season in 2018, leading to major changes atop their baseball department. General manager Sandy Alderson stepped away in June to battle a recurrence of cancer, which proved to be the end of a tenure that was occasionally fruitful but recently disappointing.
Seeking a replacement for Alderson, the Mets mostly interviewed candidates who were already executives at the major league level. In the end, though, they made the unexpected decision to name longtime player agent Brodie Van Wagenen as their GM.
Mets owners Fred Wilpon and Jeff Wilpon were already plenty familiar with Van Wagenen, who counted big-name Mets Jacob deGrom, Noah Syndergaard and Yoenis Cespedes among his clients when he was with CAA Sports. Now that Van Wagenen is on the Mets' side, Fred Wilpon believes his "high character, blend of analytics, scouting and development ideas" will help the franchise escape the doldrums.
Guaranteed Contracts
Arbitration-Eligible Players (projected salary via MLBTR contributor Matt Swartz)
Free Agents
[New York Mets depth chart | New York Mets payroll outlook]
The Mets started 2018 a red-hot 11-1, but they began an epic nosedive soon after and sat 16 games under .500 at the All-Star break. By then, New York's chances of contending were out the window, and the question was whether it was going to retain the deGrom/Syndergaard duo past the July 31 non-waiver trade deadline. That same month, the outspoken Van Wagenen proclaimed the Mets should trade deGrom if they weren't going to extend him. Ultimately, the Mets didn't reach an extension with deGrom or deal him or Syndergaard. Depending on the Mets' GM hire, both deGrom and Syndergaard could have been trade candidates this offseason. But with Van Wagenen now calling the shots, the team's not primed to kickstart a rebuild by parting with either of its superstar hurlers. Rather, according to Van Wagenen, the Mets "will win now," and they "expect to be in on every free agent."
In light of Van Wagenen's free-agent declaration, visions of Bryce Harper and Manny Machado may have been dancing in the heads of the most optimistic of Mets fans. However, even though the Mets play in the majors' biggest market and have zero dollars on their books past 2020, it's hard to imagine them reeling in either. For one, there's no word on how much the Mets are willing to increase their payroll over last year's $150MM-plus Opening Day sum. Landing Harper or Machado would require a sizable jump over that figure, as the Mets' payroll is already nearing $135MM heading into 2019. Secondly, the Mets have never even doled out a $150MM guarantee, yet both Harper and Machado could push or exceed $400MM on their next deals.
While Harper and Machado seem likely to be out of New York's price range, the club could still come away from free agency having made significant improvements. There are more realistic targets out there, including for the Mets' bullpen, which is a focal point for the team this offseason. Per Van Wagenen, the Mets are seeking "multiple" relievers to upgrade over last year's bullpen – a unit that was among the majors' worst. As things stand, right-handers Seth Lugo, Robert Gsellman and Drew Smith are the only current Mets relievers who were remotely effective over a fair amount innings in 2018 (lefty Daniel Zamora also impressed, but he did so over a mere nine frames). There's a lot of work ahead as a result, though there are also several proven relievers available on the open market.
Click to continue reading…
Among free-agent bullpen pieces, veteran closer Craig Kimbrel is poised to secure the richest contract (MLBTR predicts $70MM over five years). The Mets make sense for Kimbrel when considering their need for late-game help. That said, it's debatable whether the Mets should allocate that type of money to a reliever – especially considering Van Wagenen isn't married to having a traditional closer. Plus, because Boston issued Kimbrel a qualifying offer, signing him would cost the Mets more than just a boatload of money. They'd also have to surrender their second-round pick in 2019 and $500K in international spending room.
Fortunately for New York, Kimbrel's far from the only viable closer type who's looking for a job. David Robertson (a former Van Wagenen client), Jeurys Familia (an ex-Met) and Adam Ottavino would also be fits for the club. And going by MLBTR's projections, the Mets may be able to get two of them for less than Kimbrel's next deal. Beyond that trio, fellow relievers Zach Britton, Andrew Miller, Joe Kelly, Cody Allen, Kelvin Herrera, Joakim Soria, Bud Norris, Brad Brach and Jesse Chavez are also among MLBTR's top 50 free agents. Notably, Miller and Allen are familiar with Mets manager Mickey Callaway from his days as Cleveland's pitching coach. Recent indications suggest the Mets are at least interested in Miller, but even if nothing comes together with him, it's obvious there will be other high-end options for the club if it's truly willing to throw money at its relief woes.
Although the Mets' bullpen is in dire need of aid, the same isn't true of their rotation. DeGrom, who could be on the cusp of winning his first NL Cy Young Award, and Syndergaard are about as good as a one-two punch gets. As of now, Zack Wheeler, Steven Matz and Jason Vargas (another ex-Van Wagenen client) figure to round out the rest of the starting five. But even if the Mets expect to roll with that quintet, they could at least stand to add better depth.
Syndergaard's coming off back-to-back injury-shortened seasons; Wheeler wasn't the picture of health from 2015-17; injuries have regularly beset Matz, who has never thrown more than 154 innings in a season; and Vargas was both terrible and injured in 2018. There's little in the way of possible answers beyond those five, with Lugo and Corey Oswalt (he of the 5.85 ERA/5.70 FIP in 64 2/3 innings last year) representing the Mets' leading candidates to serve as their sixth starter. Lugo has offered decent production as a starter during his career, but using him in that role would deprive the Mets' already questionable bullpen of an important reliever.
Shifting to the position player side, it's worth wondering whom the Mets' pitchers will primarily throw to in 2019. Van Wagenen said Friday that New York's "covered" behind the plate, where it has a pair of controllable major leaguers in Travis d'Arnaud and Kevin Plawecki. The oft-injured d'Arnaud looks like a trade candidate or non-tender possibility, though, and Plawecki hasn't really done enough to claim a starting role since he debuted in 2015. Unsurprisingly, the Mets are seeking catching help on the open market, having shown reported interest in the position's top two free agents – Yasmani Grandal (a QO recipient) and Wilson Ramos – as well as Martin Maldonado. Even though Maldonado would be a far less exciting pickup than Grandal or Ramos, he'd at least provide a defensive boost over what Plawecki and now-free agent Devin Mesoraco gave the Mets in 2018.
In general, defense was a problem for last season's Mets, who finished 27th in the majors in both DRS (minus-77) and UZR (minus-32.1). The only regular who earned plus marks in each of those categories was third baseman Todd Frazier, though he fell flat as a hitter in the first season of a two-year, $17MM free-agent contract that his ex-agent, Van Wagenen, secured for him last February. Still, barring a sizable splash in free agency (Josh Donaldson, to be specific), Frazier's the best candidate to start at third for next year's Mets.
Beyond Frazier, the rest of the Mets' infield is a mostly unproven group. His left-side cohort, shortstop Amed Rosario, did make some offensive strides from his 2017 debut, but he had a horrid year in the field (minus-16 DRS, minus-5.2 UZR). It appears he'll start at the position as a 23-year-old in 2019, though, unless Machado actually takes his talents to Queens.
Rosario's double-play partner could be Jeff McNeil, who flourished in the minors in 2018 and did the same in the majors after a late-July promotion. The 26-year-old racked up 248 plate appearances and slashed .329/.381/.471, good for a 137 wRC+, while rarely striking out (9.7 percent). On the negative side, the power McNeil displayed last year in the minors didn't transfer (.142 ISO, three home runs), he posted a .359 BABIP that will be tough to sustain, and his xwOBA (.322) lagged miles behind his real wOBA (.368). Of course, none of that's to say McNeil can't be part of the solution for the Mets going forward. He's currently "penciled in" to start at the keystone for the club next year, according to Van Wagenen, but perhaps it would be unwise to rule out a pursuit of free-agent help. The market's teeming with veteran second basemen, including Marwin Gonzalez, who has drawn the Mets' interest, Jon Heyman of Fancred reported Thursday.
As a super-utility player, much of Gonzalez's value comes from the fact that he can play all over the diamond. That includes first base, another potential area of interest for New York. If the season began today, the Mets would be choosing between a Jay Bruce/Wilmer Flores or Dominic Smith/Flores platoon. Changes may be coming there, however. With Cespedes set to miss a large portion of 2019, Bruce could open the year as a corner outfielder. The Mets may non-tender Flores, who has dealt with knee problems. Likewise, Smith's no lock to remain in the organization. Still just 23, Smith was a top-100 prospect as recently as 2017, but he was woeful at the Triple-A and major league levels in 2018.
Thanks to Smith's struggles, fellow youngster Peter Alonso (also 23, and now the 58th-ranked prospect at MLB.com) is the Mets' new hope for a long-term answer at first. Alonso's a potential "impact player," according to Van Wagenen, who has suggested the Mets are open to having him on their roster at the outset of 2019. If true, it could prevent the Mets from doing much of anything at first base in the offseason, even though their other options don't inspire much confidence. Most of the free-agent choices at the position don't look overly enticing, and if Alonso's knocking on the door, the Mets may decide it's not worthwhile to trade from a below-average farm system for someone like Justin Smoak or C.J. Cron.
In the outfield, while Cespedes may not factor in at all next season, there's no question the Mets still have two cornerstones in Brandon Nimmo and Michael Conforto. It's just a matter of where they'll line up. Owing in part to the season-ending toe surgery defensive stalwart Juan Lagares underwent in May, Conforto ended up seeing more time in center field than any other Met. He was no match for Lagares in the field, though, managing minus-8 DRS and minus-4 UZR across 501 innings. Nimmo (minus-2 DRS, minus-2.8 UZR in 350 innings) and current free agent Austin Jackson also garnered negative marks. Those numbers won't necessarily preclude the Mets from using either Nimmo or Conforto next year, though, at least when Lagares isn't in the lineup. Historically, the righty-hitting Lagares has been useful against left-handed pitchers. When he sits versus same-handed hurlers, the Mets could shift Conforto or Nimmo to center and use someone else (Bruce? A free-agent or trade acquisition?) in the unoccupied corner. The aforementioned Marwin Gonzalez, with his switch-hitting ability and his experience as a left fielder, would be a logical choice in that scenario.
Alternatively, if the Mets are in an especially bold mood, they could aim higher than Gonzalez and try for the premier free-agent center fielder, A.J. Pollock, another QO recipient. His addition would enable the Mets to use Conforto and Nimmo as full-time corner starters and relegate Lagares to the bench. Pollock also happens to be a right-handed hitter, which the Mets want more of for their outfield, Van Wagenen revealed this week (via Tim Britton of The Athletic; subscription required).  However, signing Pollock would lead to a logjam of full-time outfield starters upon Cespedes' return, whenever it comes, and would give the Mets another expensive 30-something with a long injury history. In the end, signing a Cameron Maybin type or pursuing a trade for the Brewers' Keon Broxton or the Nationals' Michael A. Taylor could be more realistic possibilities.
Speaking of the Nats, they're among the NL East teams the Mets have looked up at in recent years. But Washington joined the Mets in serving as 2018 disappointments, and the Nationals' roster will take a notable hit if Harper walks away in free agency. Those two teams are now trying to overtake the reigning NL East champion Braves, as are the Phillies, while the Marlins are continuing to rebuild. There's clearly no dominant club among that quintet, meaning the Mets may find themselves in the thick of the division race next year if Van Wagenen pushes the right buttons in his first offseason as an executive. The Mets closed last season on a high note, going 38-30 after the All-Star break, and with deGrom, Syndergaard, Nimmo and Conforto leading the team's core, it's evident Van Wagenen didn't walk into a hopeless situation.