DECEMBER 7: The signing is now official. Richards will earn $7MM in the first year of the deal and $8.5MM in the second, Jon Heyman of Fancred tweets. The contract includes $250K bonuses for every start he makes from his 21st through his 30th.
NOVEMBER 29, 7:14pm: Heyman tweets that Richards will be guaranteed $15.5MM and can earn another $2.5MM worth of incentives on the deal.
3:59pm: It's a straight two-year deal for Richards, Passan further tweets. With incentives, the contract can max out at a total of $18MM.
3:49pm: Richards' two-year agreement comes with a hefty guarantee of roughly $15MM, per Jeff Passan of Yahoo Sports (Twitter link). That's a new precedent for a player coming off Tommy John surgery, though the timing of Richards' surgery also makes it at least plausible that he could return to the mound before the end of the 2019 season.
3:45pm: The Padres have reached an agreement with free-agent right-hander Garrett Richards, tweets Fancred's Jon Heyman. The ISE Baseball client was reported earlier today to be a target of both the Padres and the division-rival Dodgers.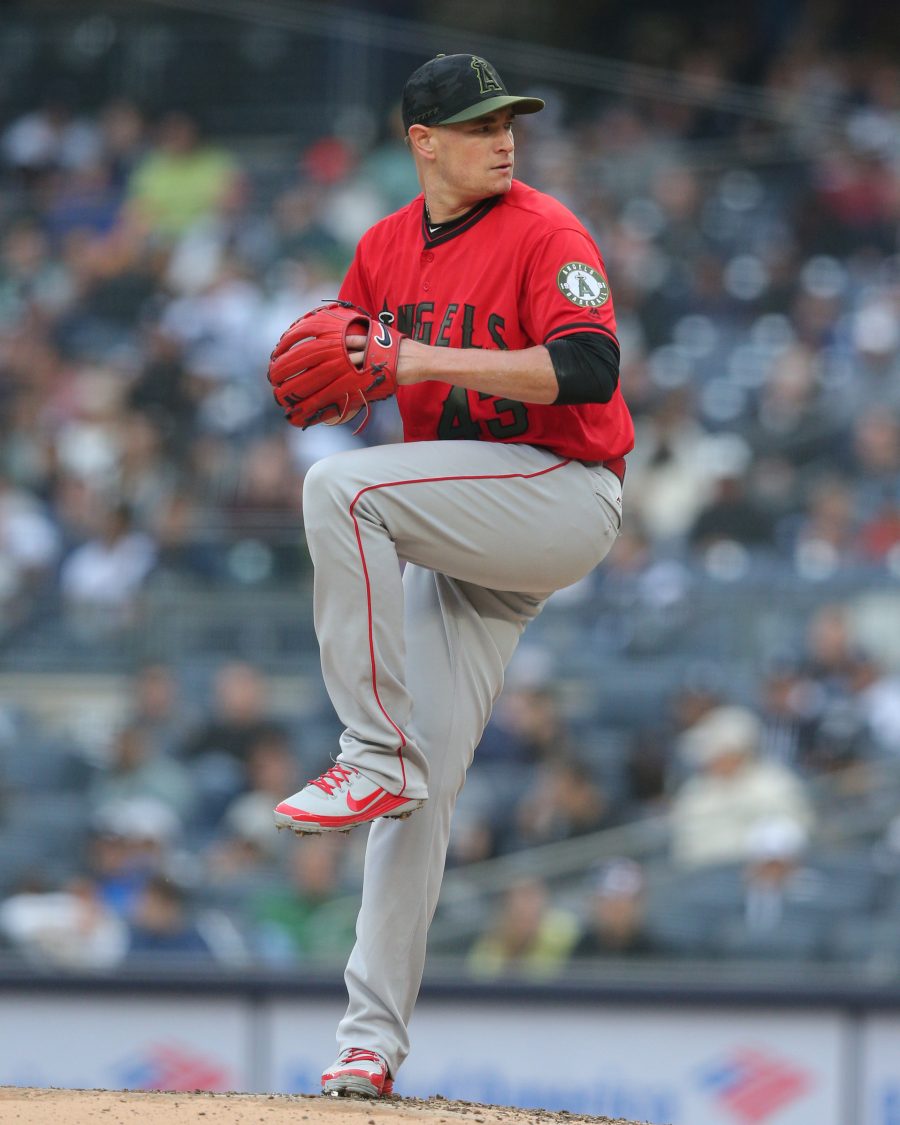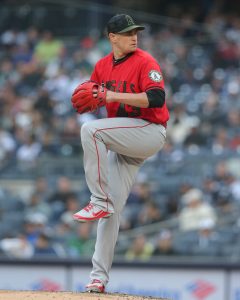 Richards may not pitch in 2019 after undergoing Tommy John surgery in mid July, but other free-agent starters in his situation have recently landed two-year guaranteed deals with an eye toward contributing in the second season of that pact. Namely, both Michael Pineda and Drew Smyly signed two-year, $10MM contracts last winter (with the Twins and Cubs, respectively), while Nathan Eovaldi inked a two-year, $4MM pact with the Rays an offseason prior. All three of those hurlers had undergone Tommy John surgery and were known to be out for the vast majority of the first season of those two-year deals.
A former top 50 overall draft pick (No. 42 in 2009), Richards established himself on the Angels' pitching staff in 2013 and looked to be one of the more promising young arms in the American League by the end of the 2015 campaign. In 2014-15, the righty pitched to a combined 3.18 ERA through 376 innings (58 starts) and averaged 8.1 K/9 against 3.0 BB/9 along the way.
Injuries, however, have limited the now-30-year-old Richards to just 138 2/3 innings in the three seasons since that time. He's been quite good when healthy enough to take the mound — 3.05 ERA, 9.6 K/9, 3.6 BB/9, 3.59 FIP — but by the lengthy slate of arm injuries that has slowed his career now make him an upside play in free agency rather than the potential frontline starter many expected he'd become after that strong 2013-15 showing.
The most recent ulnar collateral ligament injury for Richards was actually the second of his career; he also suffered a UCL tear back in 2016 but opted to undergo stem cell treatment to avoid surgery. While that did stave off Tommy John surgery for awhile, Richards was ultimately forced to undergo the procedure this past summer when he was diagnosed with another tear.
For the Padres, the addition of Richards dovetails nicely with the organization's projected timeline to contend. The Friars have begun to mix in some win-now moves with their longstanding efforts to rebuild the organization and were said this offseason to be eyeing pitchers who can help them contend in 2020, when much of the upcoming wave of young talent has surfaced at the MLB level. The Friars have little in the way of rotation certainty at the moment, so it's still possible that they could add another arm on a multi-year deal — likely one who'd still be in his prime into 2020 and beyond. They've been tied to younger free-agent starters like Nathan Eovaldi and Yusei Kikuchi this offseason, and they've also been rumored to have interest in Mets righty Noah Syndergaard.