The Phillies announced Thursday that they've acquired left-handed reliever Jose Alvarez from the Angels in a straight-up swap for right-handed reliever Luis Garcia.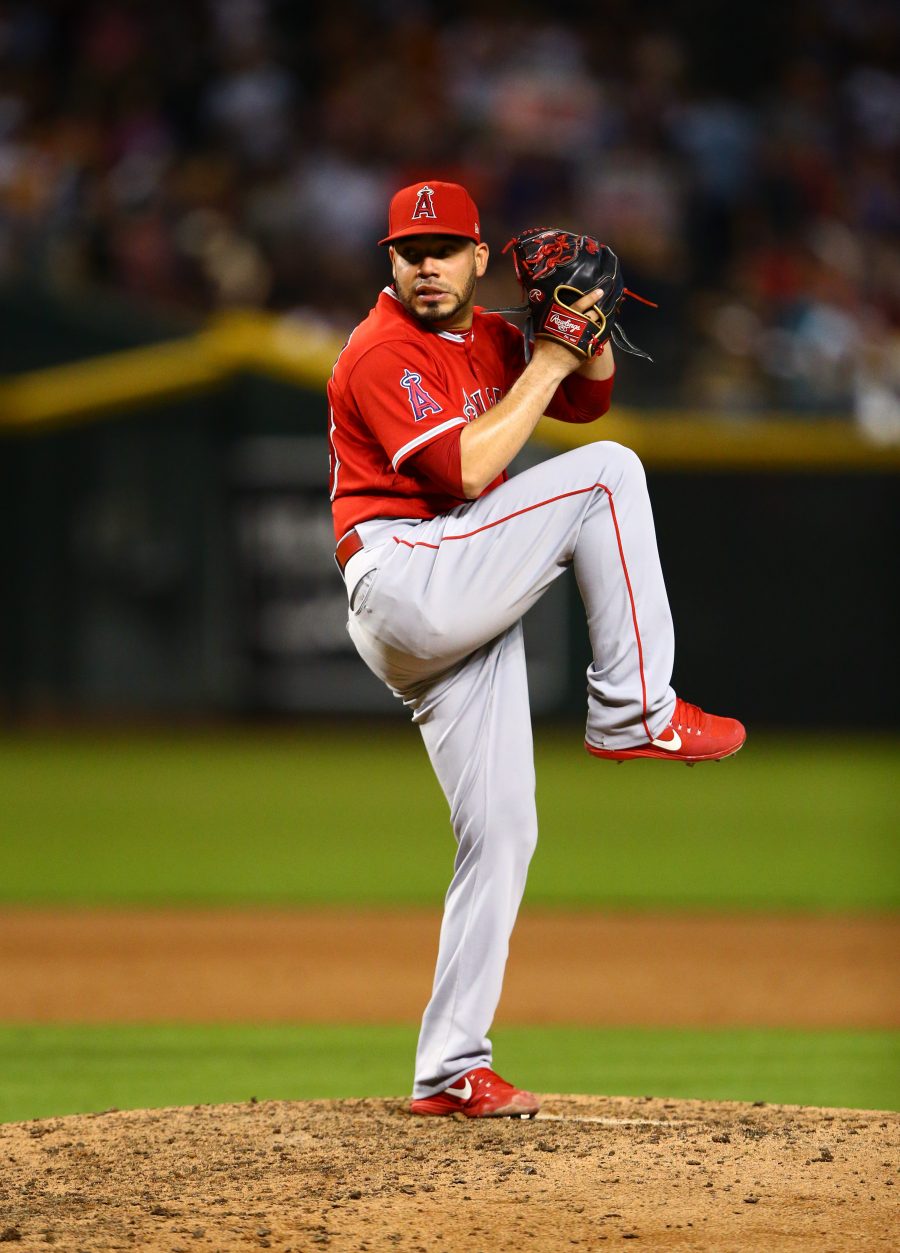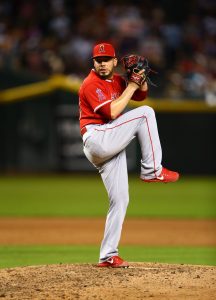 At first glance, the move looks like a head-scratcher for the Halos, as both pitchers come with two years of remaining club control and identical $1.7MM arbitration projections, via MLBTR contributor Matt Swartz. However, Alvarez turned in a terrific 2018 season, working to a 2.71 ERA with 8.4 K/9, 3.1 BB/9, 0.43 HR/9 and a 45 percent ground-ball rate in 63 innings out of the Angels' bullpen. Garcia, meanwhile, struggled to a 6.07 ERA in 46 innings of relief. Of course, he also averaged a hefty 10.0 K/9 against 3.5 BB/9 with a 48.4 percent ground-ball rate.
Looking past their ERAs, then, Garcia actually graded out more favorably in some regards. Some fielding-independent metrics were actually more bullish on the 31-year-old Garcia than the 29-year-old Alvarez; Garcia's 3.64 xFIP was superior to Alvarez's 3.98 mark, and his 3.46 SIERA also bested Alvarez's mark of 3.78 by a slight margin. Garcia is also just a year removed from a 2.65 ERA in 71 1/3 innings of work, and there's plenty to like about his 97.2 mph average fastball and impressive 14.5 percent swinging-strike rate. It's also worth noting that the Phillies were one of the worst defensive teams in baseball by virtually any measure in 2018, which did Garcia and others no favors.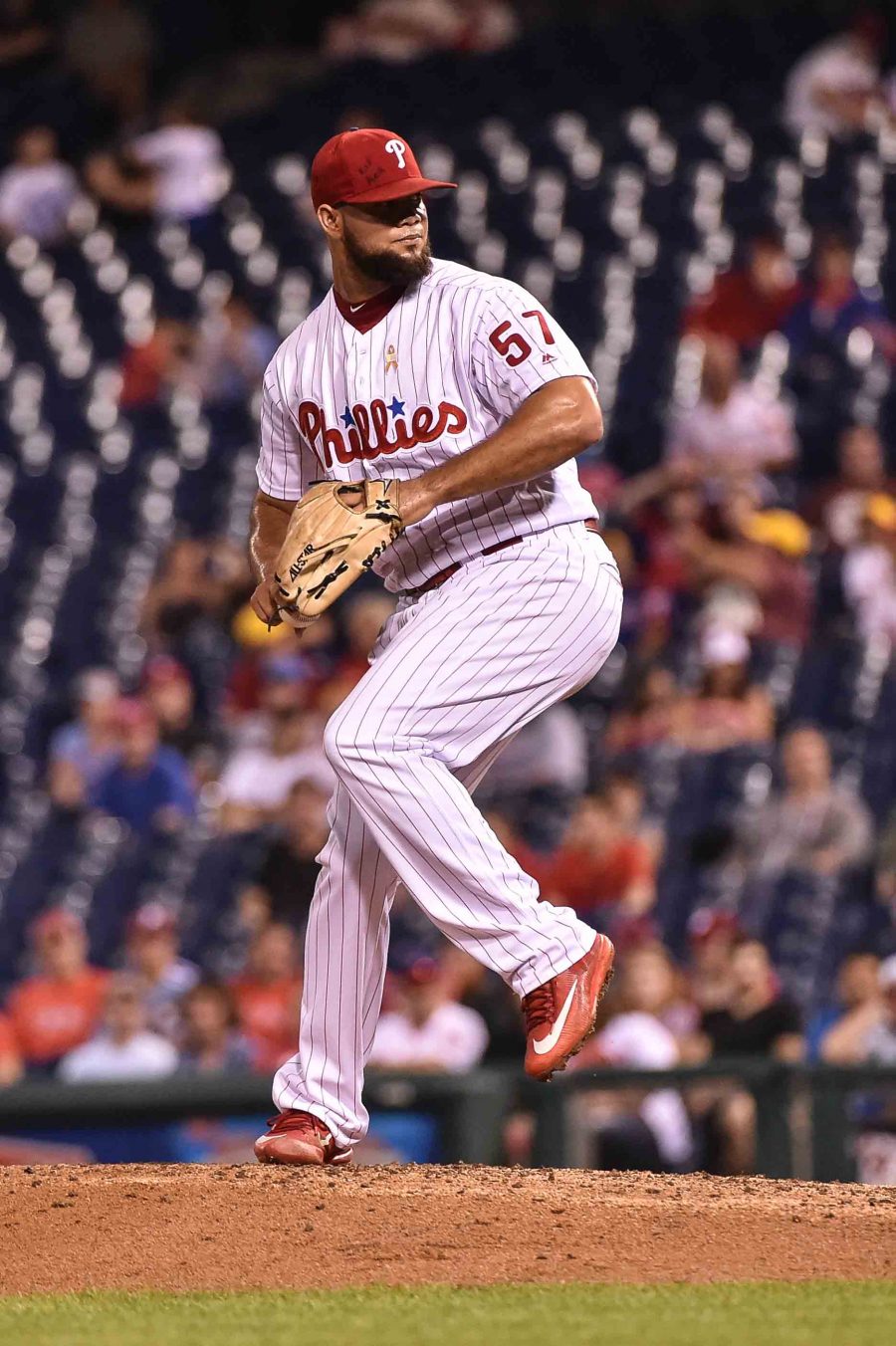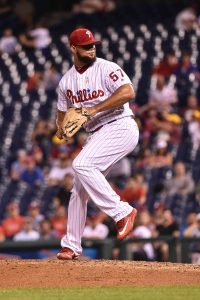 Angels fans will surely bristle at the notion of acquiring a reliever whose ERA checked in north of 6.00, of course, but Major League front offices have generally moved away from evaluating players based solely on that rudimentary mark. Admittedly, however, it still registers as a surprise when looking at the Angels' moves on the whole; the club bid adieu to Blake Parker via non-tender last week and has effectively replaced him with Garcia — all at the expense of its lone experienced left-handed reliever. Adding another lefty (or two) to the relief corps figures to be a priority for GM Billy Eppler and his staff moving forward.
As for the Phillies, they'll add a pitcher who can't match Garcia in terms of velocity or swinging-strike rate but was generally dominant against left-handed opponents in 2018. Alvarez held same-handed batters to a putrid .206/.265/.338 slash through 147 plate appearances in 2018 and will give the Phils a lefty to pair with fellow recent acquisition James Pazos and longtime Philadelphia southpaw Adam Morgan.
Alvarez, in essence, will step into the role that would have been filled by fellow lefty Luis Avilan had he not been non-tendered last week — and he'll do so with a projected arbitration salary that checks in $1.4MM south of the $3.1MM that Avilan was projected to earn.