The Dodgers and Reds have announced a long-rumored blockbuster that will shift around a variety of notable players. Veterans Matt Kemp, Yasiel Puig, and Alex Wood are all heading to Cincinnati, along with catcher/infielder Kyle Farmer and $7MM. Meanwhile, righty Homer Bailey is going to Los Angeles, accompanied by young righty Josiah Gray and infielder Jeter Downs.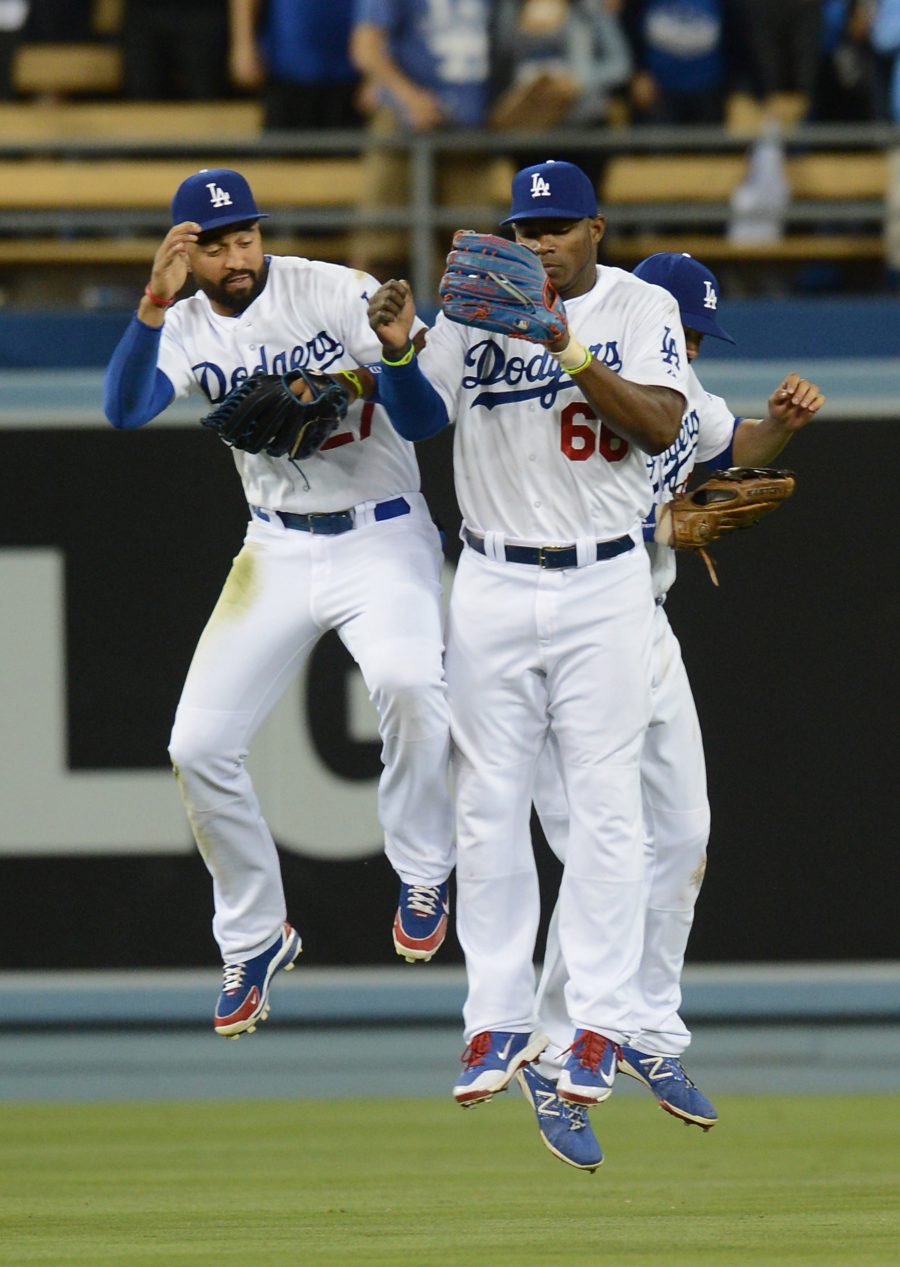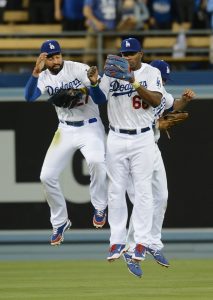 Financial factors obviously weigh heavily here. Kemp is earning $21.5MM in the final year of his contract, while Bailey is earning $23MM — in addition to a $5MM buyout on his 2020 mutual option. Bailey, though, only represents a $17.5MM hit for luxury tax purposes, while Kemp is a $20MM CBT piece. The Dodgers' cash and luxury tax savings are boosted yet further by moving Puig and Wood, though certainly both of those players are positive-value assets, even as they enter their final seasons of arbitration eligibility. MLBTR and contributor Matt Swartz project that Puig will earn $11.3MM while Wood will end up with a $9.0MM salary. Net it all out, and it seems that the Dodgers will take on $28MM in new obligations, plus the $7MM they're covering of the old ones, while sending approximately $42MM to the Reds, who'll end up taking on only ~$7MM in total new salary in the deal. In terms of the luxury tax, L.A. will trim its tabulation by around $16MM (as above, depending upon the final salaries for Wood and Puig), though obviously the actual tax savings will only be a percentage of that amount.*
Clearly, the Dodgers were willing to move on from a trio of useful, albeit expensive players in order to free up roster space and payroll flexibility while also picking up some worthwhile prospect assets. This is hardly the first deal of this kind from a Dodgers front office that is always working angles and contemplating large trade packages. Indeed, both Wood and Kemp came to the organization in other complex arrangements, the former as part of a 3-team, 13-player 2015 blockbuster and the latter in last winter's tax-avoidance contract swap.
It's hard not to look at this swap and think about what might be next for the Dodgers, who have now bumped two key corner outfield pieces from their '19 plans. Clearly, the move opens the door to a potential run at Bryce Harper, though it hardly makes that anything approaching a certainty. Among other considerations, today's move drops two of the club's right-handed-hitting outfield pieces, moving lefties Alex Verdugo and Andrew Toles up the depth chart — for the time being, at least. Possibilities abound for the Dodgers, who'll surely target both high-end assets and talented players who can function in more flexible roles as their winter continues to unfold.
On the Cincy side, the club certainly now has a better 2019 roster, though it'll cost some near-term cash and (more importantly) some future value. Wood will slot into the rotation alongside the recently acquired Tanner Roark, who's also a one-and-done asset. Puig and Kemp will presumably both enter the outfield mix along with left-handed hitters Scott Schebler and Jesse Winker.
Certainly, both Puig and Kemp will boost the Reds' position-player unit. The former is a quality defender who has produced at about twenty percent above the league average rate at the plate over the past two years. In 444 plate appearances last year, he turned in a .267/.327/.494 slash with 23 long balls and 15 steals. Kemp cooled off after a momentous rebound to begin his second stint in Los Angeles, but still turned in 506 plate appearances of .290/.338/.481 hitting with 21 dingers over the course of the season. Kemp is likelier than Puig to function in more of a platoon role; in addition to his poorly regarded glovework, he's about six years Puig's senior at 34 years of age.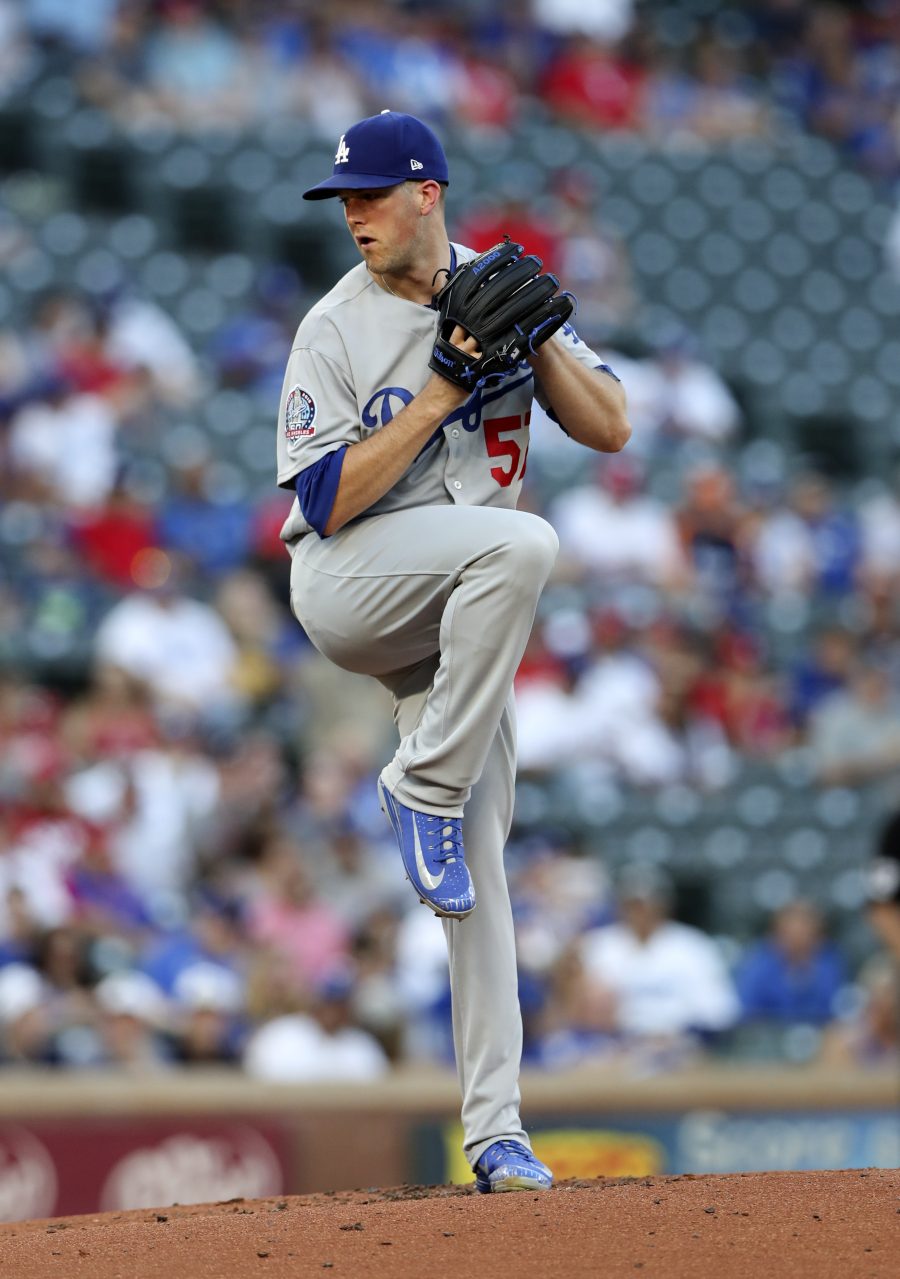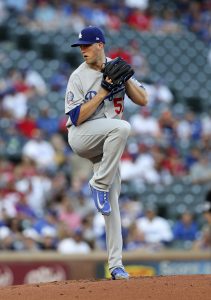 While Puig and Kemp are the best-known names in this deal, though, it's certainly arguable that Wood was the key pick-up from the Reds' perspective. The southpaw, who'll soon turn 28, has steadily produced high-quality results ever since breaking into the bigs in 2013. Last year, he worked to a 3.68 ERA with 8.0 K/9 and 2.4 BB/9 over 151 2/3 innings.
There's good reason to think the Reds will get quality output from Wood. In over eight hundred total MLB frames, he carries a 3.29 ERA with a 3.36 FIP, 3.49 xFIP, and 3.66 SIERA. Though Wood has long been dogged by questions about his long-term health, given his decidedly unorthodox motion, he has topped 150 frames in four of the past five campaigns.
Farmer, meanwhile, hasn't done much in limited MLB opportunities. But he has hit well in the upper minors in recent campaigns and will at least function as a cheap catching depth asset for the Reds.
All told, it's plenty of bang for the seven million bucks the Reds are taking on here. It's hard to imagine the team could have done more with that amount of cash. Of course, the return is mostly tied up in single-season assets, and picking up those near-term pieces will mean the sacrifice of some potential long-term value.
Downs was generally considered one of the ten best prospects on the Cincinnati farm, after all, with Gray not far behind him. Both players are top recent draft picks — Downs went 32nd overall in 2017; Gray was plucked in the second round in the 2018 draft — who have shown quite well in their first professional opportunities. Downs turned in a .257/.351/.402 slash with 13 home runs and 37 steals over 524 plate appearances last year at the Class A level, while Gray threw 52 1/3 innings of 2.58 ERA ball, with 10.1 K/9 against 2.9 BB/9, in a dozen Rookie ball starts.
Bailey, meanwhile, is slated to function only as a vehicle for the rest of this deal. He'll be cut loose by the Dodgers, president of baseball operations Andrew Friedman confirms. Indeed, that seems to have been the reason he elected to waive his full no-trade rights. Bailey, who signed a big extension before the 2014 season that just did not work out for the Reds, has struggled since returning from a long bout with arm injuries. Presumably, he'll be looking for a chance to compete in camp for a job with another organization.
Jeff Passan of Yahoo Sports (Twitter links) first reported that the deal was nearing finalization and had the key pieces. Bob Nightengale of USA Today added the prospects on Twitter. C. Trent Rosecrans of The Athletic (on Twitter), Jon Heyman of Fancred (via Twitter), and Joel Sherman of the New York Post (via Twitter) covered the remaining details.
*An earlier version of this post mistakenly tabulated the salaries to suggest the Dodgers were receiving, rather than sending, $7MM to the Reds. We regret the mistake.
Photos courtesy of USA Today Sports Images.