12:58am: Young hurler Yordi Rosario and $500K in international spending capacity are going to the Bucs, Heyman tweets. The deal has now been announced.
12:10pm: The Pirates will receive a "young pitcher" and an unstated amount of international bonus pool availability, per Jon Heyman of Fanced (via Twitter).
10:55am: The White Sox have struck a deal with the Pirates to acquire righty Ivan Nova, according to Ken Rosenthal and Robert Murray of The Athletic (via Twitter). The return is not yet known; the deal will not be finalized until the teams have completed a review of medicals.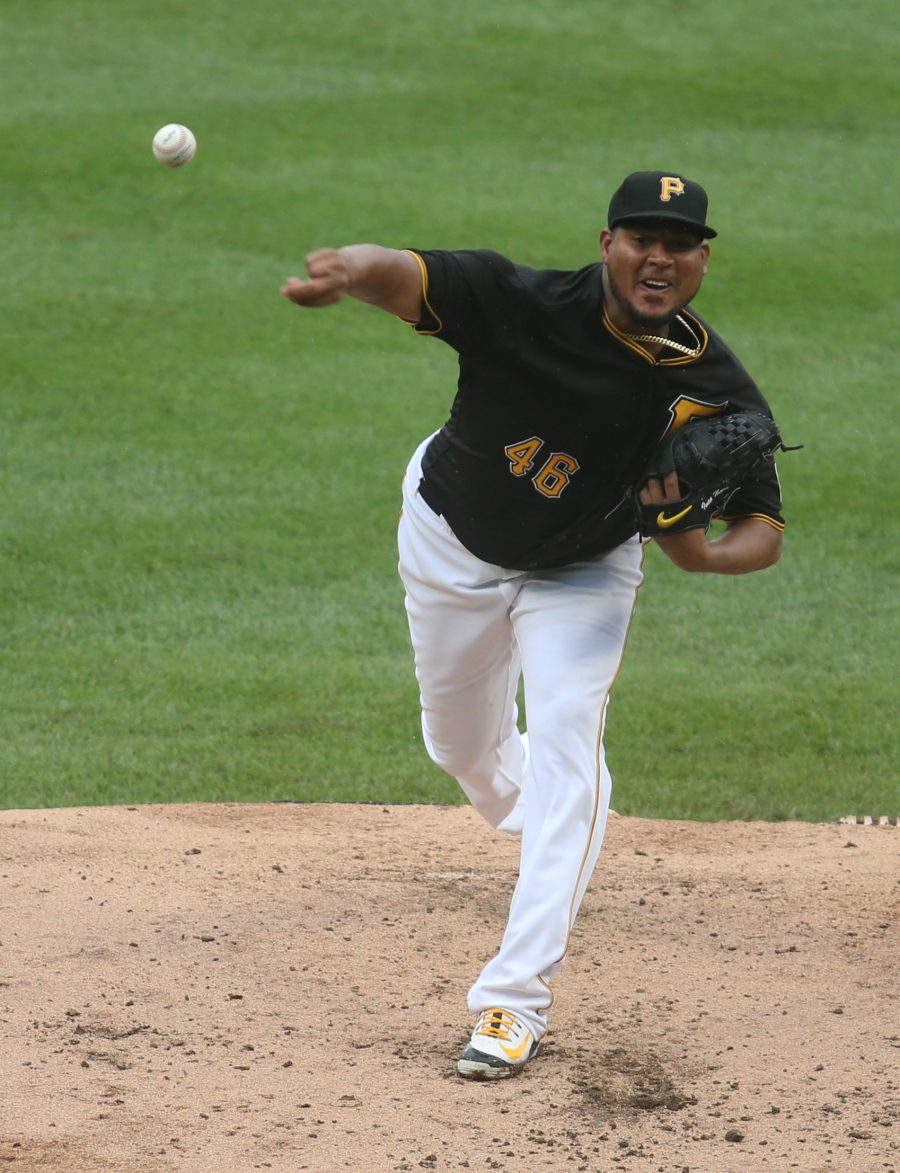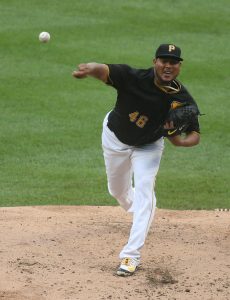 At first glance, this is quite an interesting swap owing to its potential downstream ramifications. Moving Nova will clear $8.5MM of payroll for the Bucs, who could put those funds to use in pursuing other players. The White Sox, meanwhile, have continued to make good on their stated intention to bolster their MLB roster in the near term.
Nova, who'll turn 32 early next year, has been a sturdy rotation piece since landing in Pittsburgh at the 2016 trade deadline. He re-signed with the club in the ensuing winter on a three-year deal that expires at the end of the 2019 campaign.
Over the past two campaigns, Nova carries a 4.16 ERA with 6.3 K/9 and 1.8 BB/9 over 348 frames. He's not generating as many grounders as he once did, but still has drawn worm burners on over 45% of the balls put in play against him. Meanwhile, Nova has been hurt by the long ball, allowing more than 1.4 per nine since the start of 2017.
It's not a terribly exciting profile, but it's one with value. Nova is still working in the 93 to 94 mph range with his pair of fastballs, while his swinging-strike rate has sat above eight percent — right in line with his career average. There's good reason to anticipate that he'll mostly be the same pitcher in 2019.
For the Chicago organization, adding Nova will help bolster a staff that has bid adieu to veteran James Shields. The club could certainly stand to add more arms, though it'll also continue to decade at least two or three spots to its preexisting rotation options. Previously, the South Siders added veteran reliever Alex Colome to anchor the bullpen.
Interesting as it will be to see what else the White Sox do the rest of the way, the Pirates are now a potentially intriguing wild card on the market. Having dealt for Chris Archer and Keone Kela over the summer, the Bucs certainly seem positioned to add more pieces. After today's trade, they'll have more free payroll space to work with than they did at the outset of the offseason, even after having already signed Jung Ho Kang and Lonnie Chisenhall. Of course, moving Nova also leaves the Pittsburgh rotation with one less reliable arm. The organization could fill the opening from within (with Nick Kingham and eventually top prospect Mitch Keller) and/or pursue cheaper depth pieces via free agency.
Photo courtesy of USA Today Sports Images.