3:45pm: Grandal's contract actually contains a 2020 option, per Fancred's Jon Heyman (Twitter link). He'll earn $16MM in 2019, and his option is also for $16MM with a $2.25MM buyout. It's a mutual option, ESPN's Jeff Passan tweets. As he notes, mutual options are virtually never exercised by both parties.
Jan. 14, 2:59pm: The Brewers have officially announced the signing.
Jan. 9, 10:16pm: Yahoo's Tim Brown reports that Grandal will be guaranteed $18.25MM in 2019 (Twitter link).
10:06pm: The Brewers are in agreement on a contract with free-agent catcher Yasmani Grandal, reports Ken Rosenthal of The Athletic (via Twitter). It's a one-year contract for Grandal, however, which pales in comparison to the four-year contract that was reportedly offered by the Mets earlier this offseason. Rosenthal adds that the deal is still pending the completion of a physical.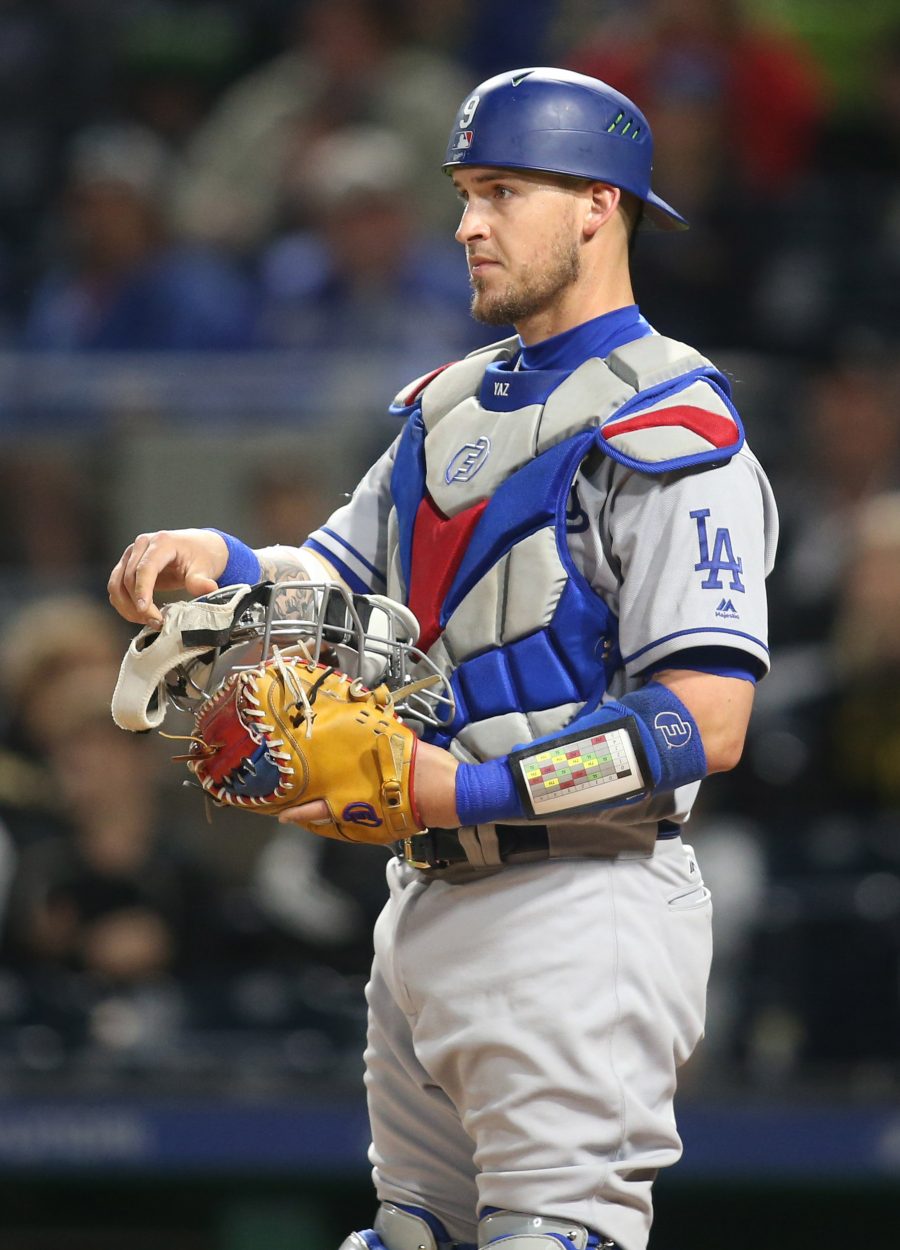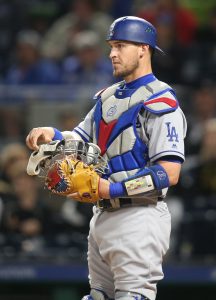 Clearly, the decision to spurn a four-year offer from New York looks especially regrettable now, even if, as Fancred's Jon Heyman tweeted yesterday, the Mets' offer was actually for a bit less than the initially reported $60MM figure. The exact size of the proposed guarantee isn't known, but USA Today's Bob Nightengale tweets it was in excess of $50MM, and Rosenthal tweets that the Mets' offer could have reached $60MM in total value, presumably indicating that there were some incentives or escalator clauses at play.
It's still possible, of course, for Grandal to come out ahead over the 2019-22 seasons. A strong showing with the Brewers could yet net him a lucrative multi-year deal in free agency next year — when he won't have a qualifying offer attached to his name. A three-year offer in the range of $13-14MM per season next winter would effectively recoup the money Grandal's camp turned away, and it's hardly unthinkable that he could deliver a strong enough performance to land another four-year offer a year from now and actually earn even more.
For Milwaukee, getting an upgrade of Grandal's caliber on a one-year pact was likely something they never envisioned as a possibility when the offseason began. Many expected him to land at least a three-year contract, and we at MLBTR predicted that he'd land a four-year, $64MM deal which apparently checks in just north of what the Mets offered him earlier this winter. A one-year deal simply never seemed likely.
As a revenue-sharing recipient, the Brewers will forfeit their third-highest selection in next year's draft as penalty for signing Grandal. That's a fairly small price to pay for a win-now club that has successfully upgraded one of its most glaring deficiencies, though, especially when considering the fact that they already traded their Competitive Balance pick (No. 39 overall) to acquire Alex Claudio in a trade with the Rangers. Because of that deal, Milwaukee's third-highest selection is their third-round pick — currently No. 104 overall in the draft.
Milwaukee catchers combined to post a meager .237/.294/.363 batting line with 16 home runs in 637 plate appearances last season. Grandal, meanwhile, hit .241/.349/.466 in full-time duty with the Dodgers last season, meaning he should provide the Brew Crew with a substantial boost in terms of both on-base percentage and overall power. Salvador Perez was the only catcher in baseball with more home runs than Grandal's 24 big flies last season, and no catcher (min. 300 PA) topped Grandal's .225 ISO (slugging percentage minus batting average).  In other words, the Brewers are quite arguably getting the game's most powerful catcher.
On the defensive side of the coin, most casual onlookers will surely recall Grandal's disastrous postseason, during which he yielded three passed balls before eventually ceding playing time to backup Austin Barnes for a second consecutive October. But Grandal has prevented stolen bases at a league-average or better rate in each of the past four seasons, and there's no catcher in baseball who has consistently graded out as strongly as Grandal in terms of pitch-framing. The postseason passed-ball issues aren't exactly a total hiccup for Grandal, who has thrice led the National League in passed balls allowed, but his adequate throwing and elite framing have nevertheless led to consistently top-shelf ratings in Baseball Prospectus' Fielding Runs Above Average category. Grandal is also perennially among the league leaders in Defensive Runs Saved at catcher, with a collective +45 DRS across the past four seasons.
For the Brewers, he'll serve as an unequivocal upgrade over the previously projected pairing of Manny Pina and Erik Kratz and deepen a lineup that already ranked sixth in the National League in on-base percentage and second in home runs. The Brewers aren't set to lose any key members of the lineup with the exception of midseason acquisition Mike Moustakas, so they'll essentially be adding Grandal to the same lineup that proved to be one of the NL's best in 2018.
From a payroll perspective, Grandal will push the Brewers' Opening Day projection to $123.5MM, as Jason Martinez outlines at Roster Resource. That mark would shatter the Brewers' previous franchise record, as the organization has only twice had a $100MM+ payroll in its entire history — in 2014-15 when the Opening Day payrolls checked in at $103.5MM and $104.3MM. Of course, the Brewers have a bit more funds at their disposal having just completed a deep postseason run. That NLCS appearance also makes it easier for Mark Attanasio to spend aggressively, as his team is now firmly past its rebuilding phase and is a widely projected playoff contender.
The Dodgers, meanwhile, will stand to gain a compensatory draft pick after Competitive Balance Round B. Currently, that round runs through the 78th overall selection, though further free-agent machinations could slightly alter the exact placement of picks. Regardless, the Dodgers will add a pick in the late 70s or very early 80s as compensation for losing Grandal.
It's at least somewhat curious that the Dodgers wouldn't make an effort to bring Grandal back on a one-year deal, now knowing that was an option he was willing to consider. Perhaps Grandal simply wasn't interested in returning to L.A., or perhaps the Dodgers soured on Grandal after his ongoing passed-ball issues. However, the catching position is still a glaring need in Los Angeles, where Barnes is currently lined up as the starter but neither of the organization's top catching prospects, Keibert Ruiz and Will Smith, are ready for a look at the MLB level just yet. The Dodgers have myriad other options available to them, both in trade and on the free-agent market, but they were willing to risk Grandal accepting a $17.9MM salary just a few short months ago.